30 December 2020
Hell of a Year
This year has FOR SURE been different, but one thing that never changes is the true happiness and joy that comes out of this amazing sport…
If you don't know me since before. I'm Katinka, and the founder of Arduua Skyrunning. I started up Arduua in the beginning of this year together with Coach Fernando Armisén from Spain.
We were just about to launch our new Online Coaching Services, Camps and Race trips for 2020, and we were struck by the Corona Virus.
Everything we had planned for the year we had to cancel, and we needed to rethink, and get ourselves together in order to survive.
We did survive, we did adapt, and we did suffer as everyone else, but from my point of view we came out of this mess stronger than ever…
Where it all started
My first contact with Fernando was online when I was interviewing him for my blog in SkyRunner Stories. I liked him, he seemed very competent and I decided to try out his training services online.
Fernando's training service was something extra, and different to any other I have seen, or heard about before. And I was thinking. Why aren't more people training like this? Smart, healthy and efficient with focus on Skyrunning, Trail & Ultras. This is something that I would like to bring to the world.
In the end of 2019 me and my husband Fredrik went to Spain to see Fernando for the first time. The purpose with the trip was to get to know each other, to see the mountains and to start a whole new Skyrunning adventure together.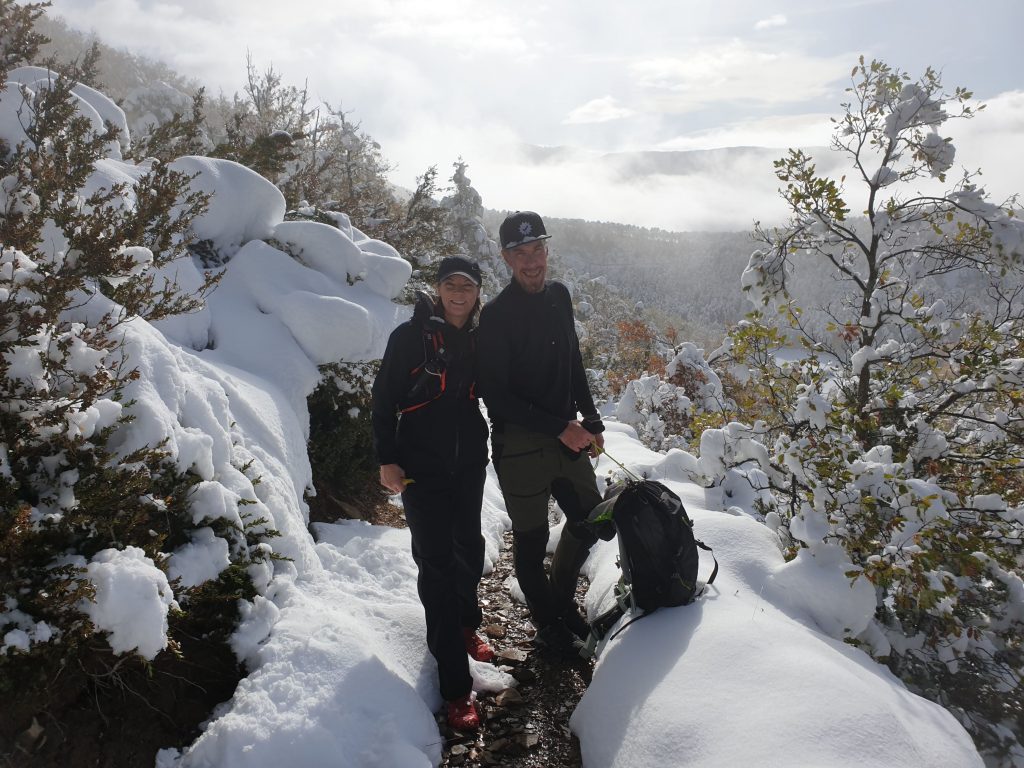 We did some nice mountaineering trips in the deep snow followed by a meeting in Fernando's family's weekend house, which was very charming.
By the way. In our new company there will be no need for a fancy office. We just try to keep it simple focusing on the core.
Everything was good, and the new team got along very well!
We decided to really do this together and the first draft of the plan for 2020 were set. Now Fernando is a co-owner in Arduua AB, and as Head Coach he is responsible for the area Training of the company.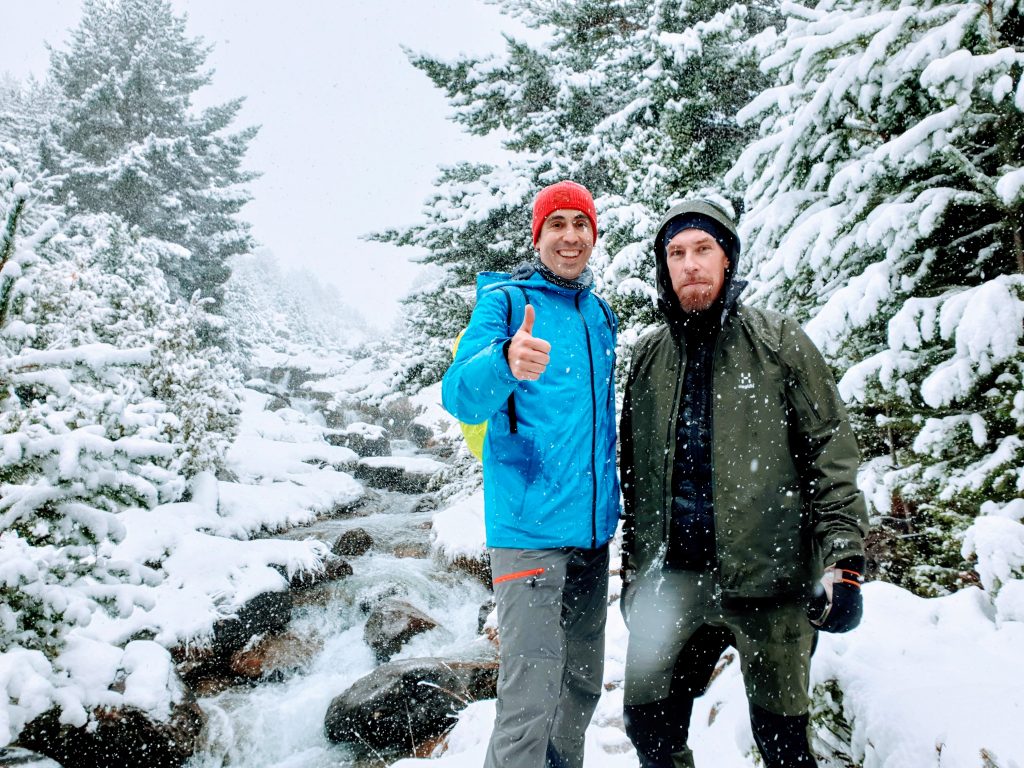 Building up our team
One thing that will differentiate our team from other teams is that we will run and compete with a mixed team of runners of all different levels, from any country and cultural background.
We also believe that Skyrunning is not just for the elites and that anyone can do it!
I discovered that when I did my first Skyrace at Madeira Island. At Madeira Skyrunning is a people sport, and everyone does it. Pretty cool, I think!
Next step in this journey was to find our first Arduua brand Ambassador, that could represent our brand well, and at the same time develop our training services, also for Elite Skyrunners. We were looking for a top class Skyrunner, strong and healthy, with a unique and charming presence in social media.
We found Snezana Djuric from Serbia, which turned out to be perfect for the job! 🙂
Then we were four of us. One Skyrunning Coach (Fernando) from Spain, One Skyrunner amateur and entrepreneur (Katinka) from Sweden, one investor (Fredrik) from Sweden, and one Elite Skyrunner (Snezana) from Serbia.
Visiting Serbia
In January 2020 me and Fernando went to Serbia to meet Snezana for the first time. The purpose with the trip was to get to know each other, see the beautiful mountains and to do some work.
The Serbian mountains were beautiful, and we could not have had a better start on our friendship. Here we also met Vlada for the first time, which now also is an Arduua Frontrunner.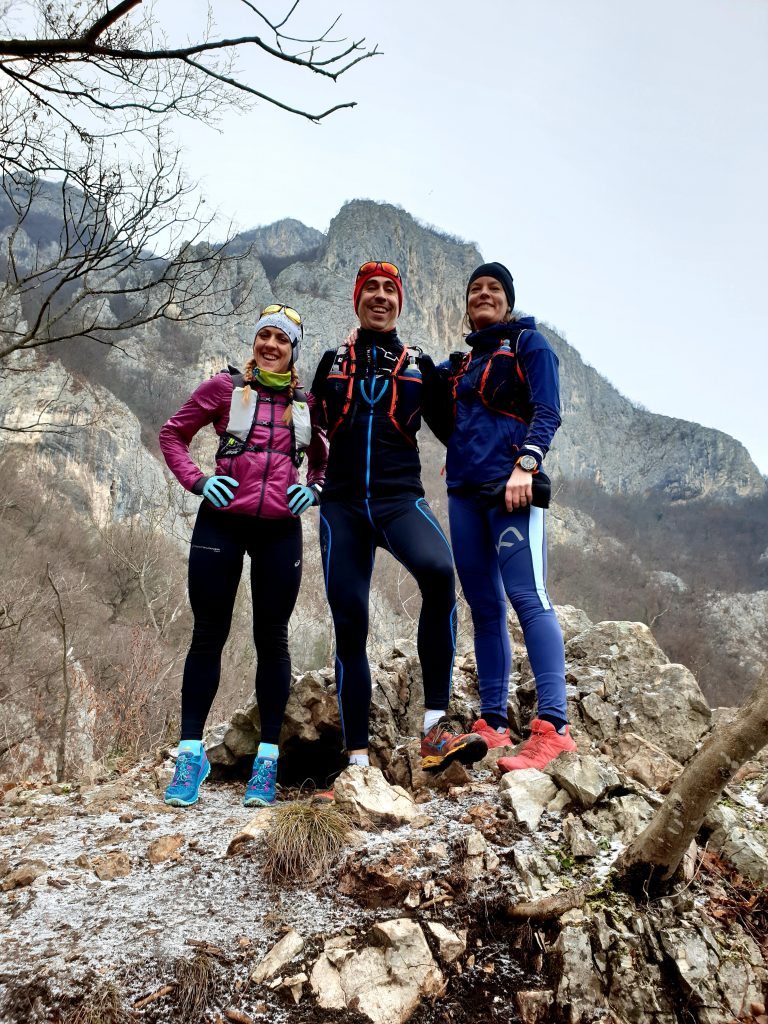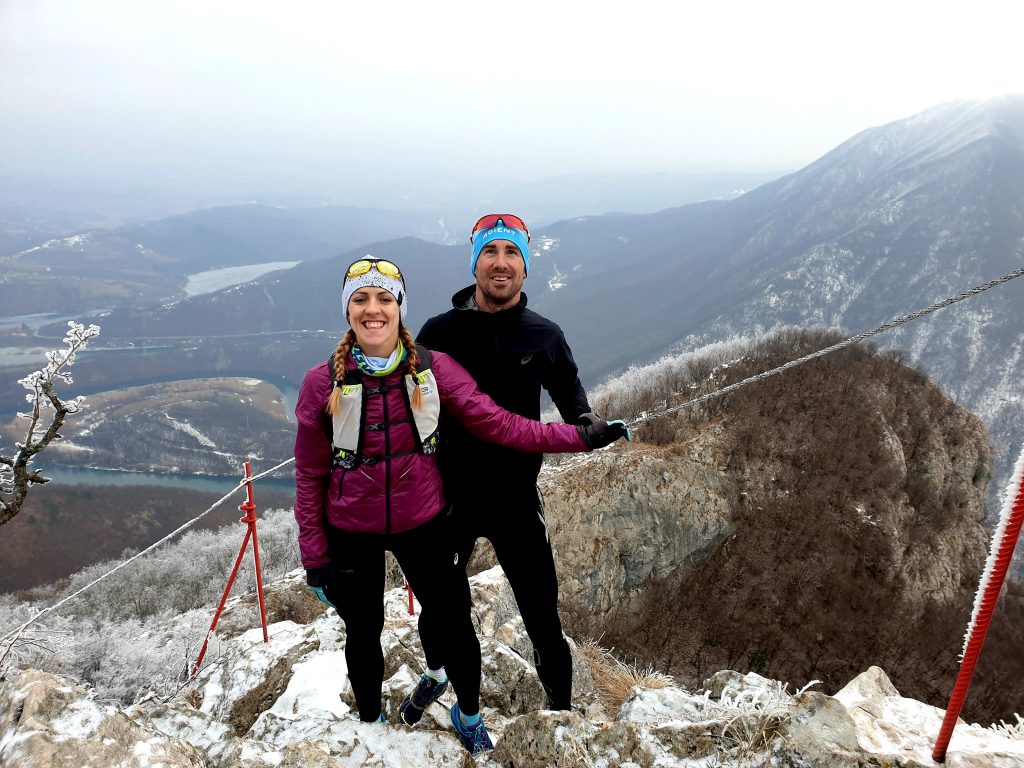 Next day we were doing some tests in the gym and were working on the Arduua up-stats tests., which now are a very important part of Arduua training services.
This was very interesting to mee and I learned a lot about training. Fernando very focused and detailed in his work taking notes, and Snezana performing all exercises in a very athletic way.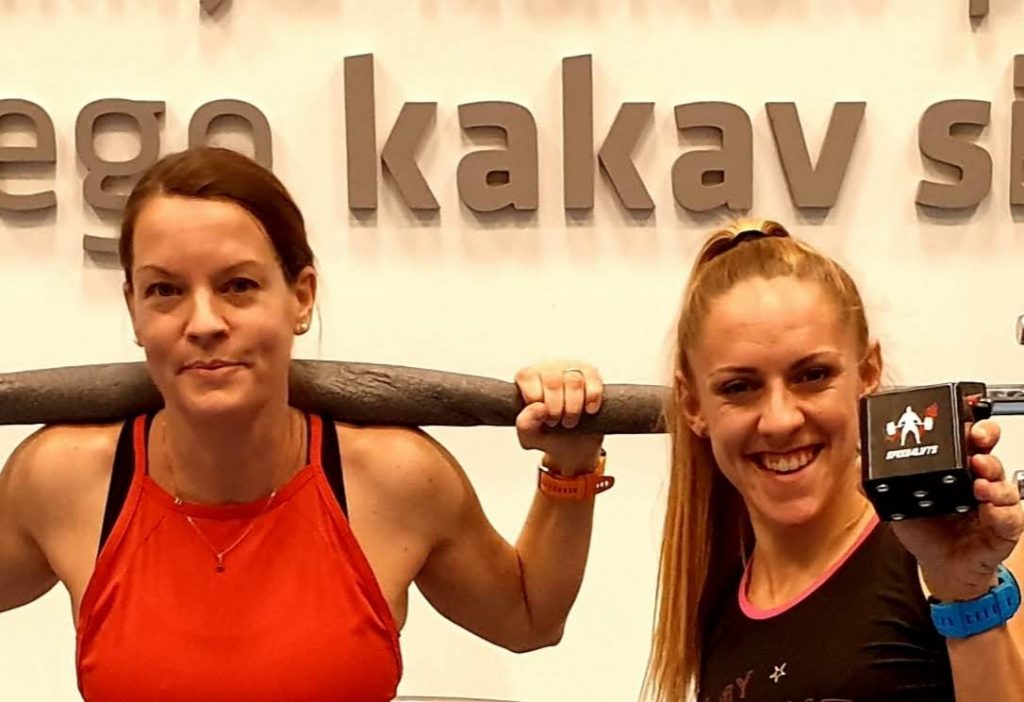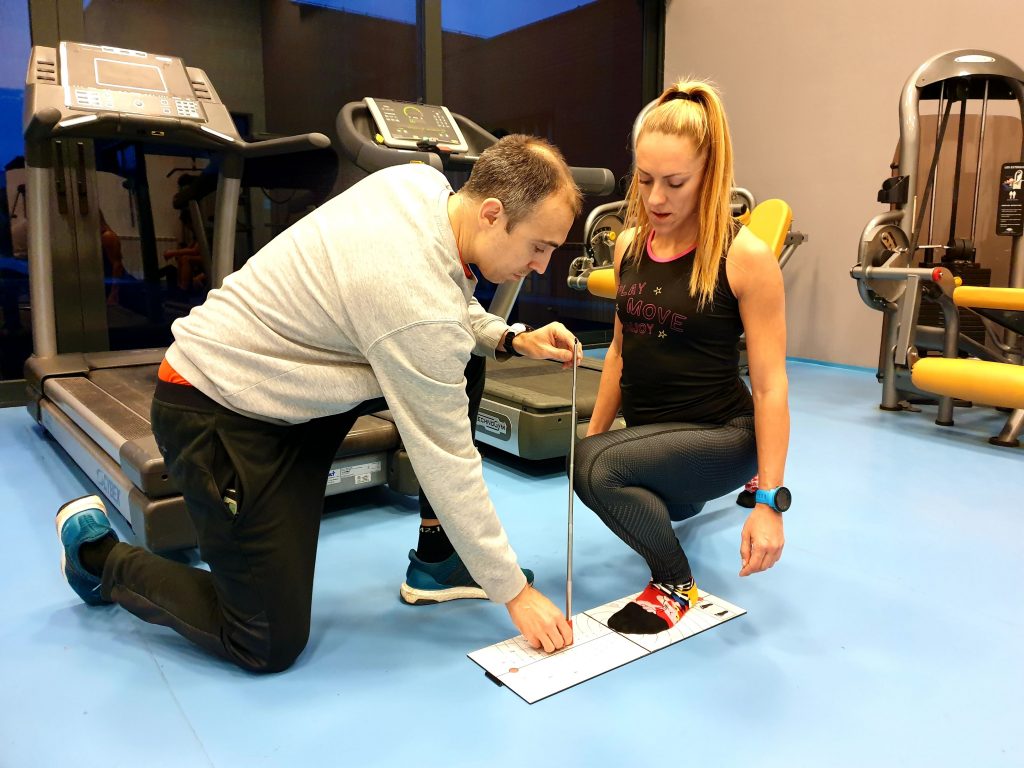 The trip to Serbia was super nice! The people very friendly, the mountains very beautiful, and of course the opportunity to get to know Snezana a little closer was super.
Without this trip, we could never have worked so well remotely during the rest of the year, and I'm so glad we made it just in time before Corona.
Hit by the Corona Virus
Lots of things needed to be done in order to be able to launch Arduua brand and our new training services. We came up with a whole new name, we registered Arduua trademark, working on graphical profile, working on the packaging of our training services, working on new training routines, working on our webpage, planning camps and race trips, being very active in social media etc.
We were just about finished with all the preparations, and then it happened. From one day to another Europe were hit by the Corona Virus, and the world started shaking.
First Italy and then Spain. Fernandos Country. Fernando was put in quarantine and he wasn't even allowed to leave his appartement for like two months (except for some necessarily shopping and a couple of hours of fresh air). The whole situation was crazy, and many things were going to change.
Me, Fernando and Snezana had a video meeting once a week, talking about the progress in the company of course, but also about situation with the virus. In some way it felt good to have that personal connection to the world, and not just listening to the news about what was happening.
Because of this we had to cancel all our camps and race trips for the year, which was a huge setback for us. Both mentally and also financially, of course.
But we kept working, kept adapting, trying to do the very best of the situation, every day. Fernando was able to train all our Online Customers in their homes, and we adapted our training for home training. Snezana made some great videos, blogs and social media posts, both for home training and inspiration.
For that work I'm very proud of my colleagues Fernando and Snezana. That they did never gave up, and they kept pushing no matter how hard the situation was at the moment.
I have never before seen a person as passionate and dedicated in his work as Fernando. Even though he was basically locked up in his own apartment for two months, he was always thinking of the very best for our runners, always putting them in first place, instead of himself. Doing his training everyday inside, trying not to lose too much fitness.
I can't even imagine how hard that could have been. But I know one thing. If we can survive this, I believe we can overcome anything.
Snezana's inner strength has also proven to be something extra. With passion and dedication doing her training every day, also being a great inspiration for others. That is a true role model!
This year she has also been in super shape, winning basically all mountain races in Serbia. So, it would have been interesting to see how Snezana would stand out in an international level of standards.
A light in the tunnel
The summer was getting closer and the travel restrictions started to loosen up, and one of the few races that were going to take off this summer was Kia Mountain Marathon in Sweden.
We decided to go and do this race trip together and booked a ticket to Fernando to Sweden. (Due to travel restrictions outside Europe unfortunately, Snezana wasn't able to come).
The week we had together in Sweden was amazing. Running, hiking, visiting the waterfalls enjoying life.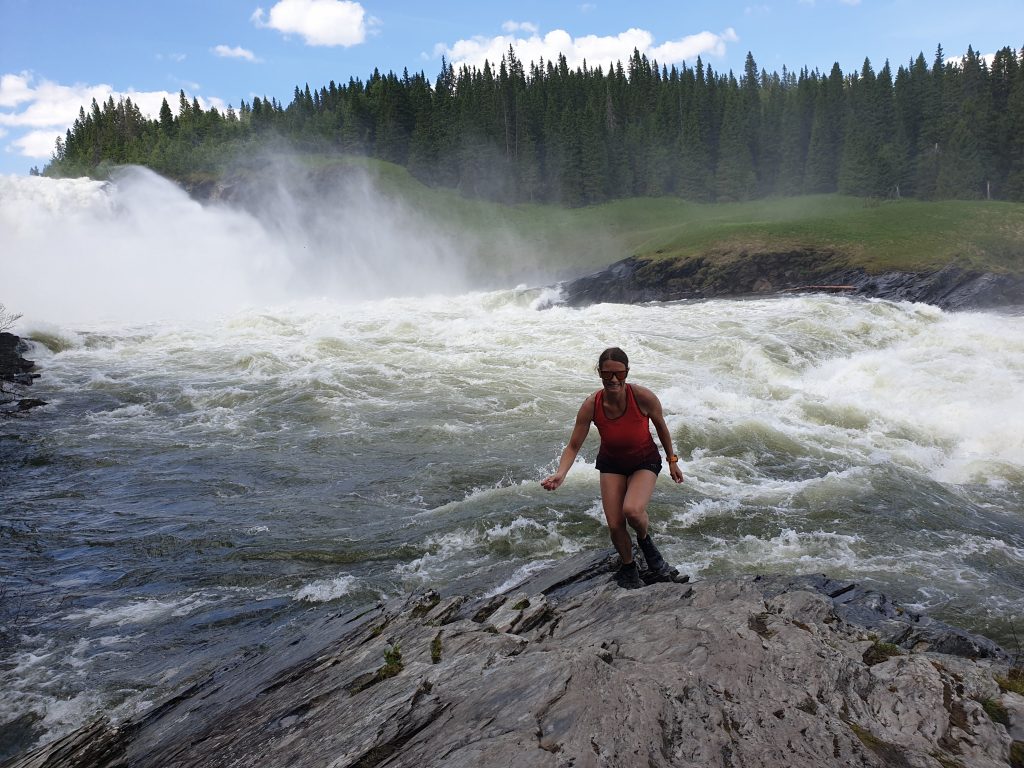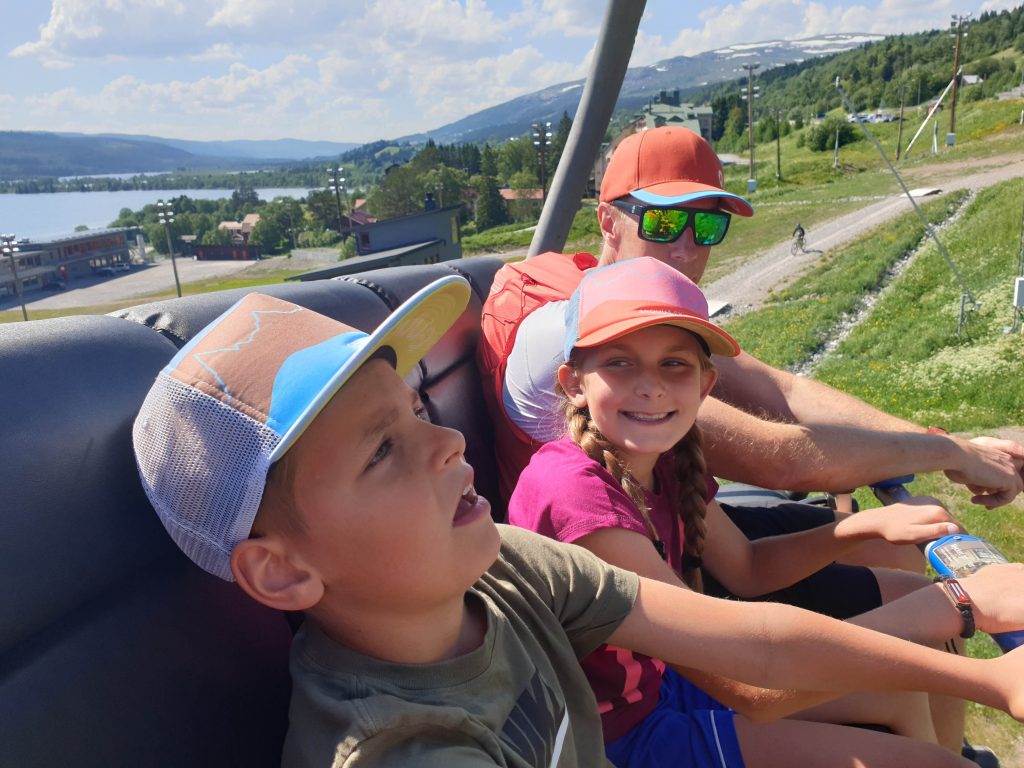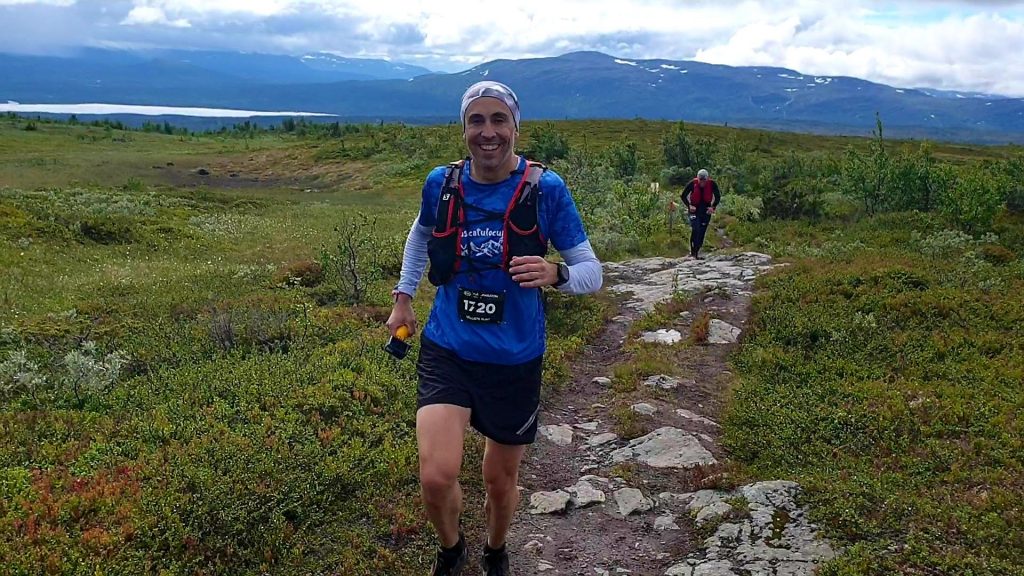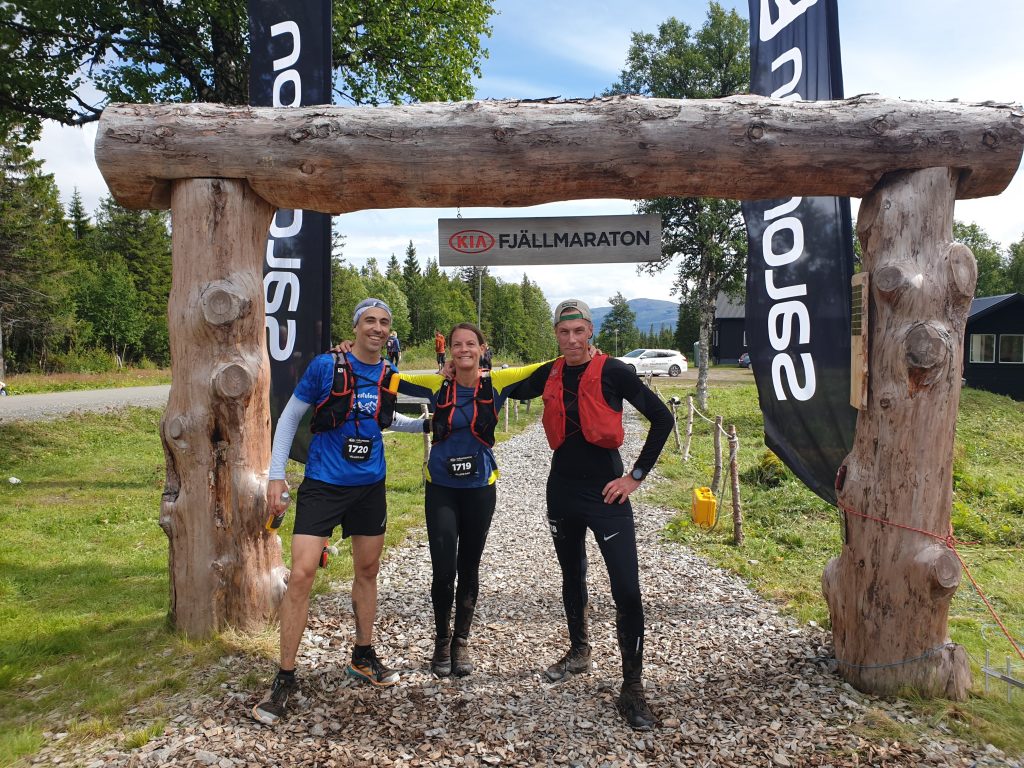 Everything was on top, waiting for next adventure in Spain.
Magic moments in Tena Valley
In the end of August this year we were supposed to run Trail Valle De Tena in Spain, a very hard and high-altitude mountain race. But, as most of the races in Europe this year, this race was cancelled too. So, instead we decided to meet up with the Spanish team for a mini camp in Tena Valley, enjoying the beautiful mountains together as a team.
This is one of those magical moments of this year that I will for sure remember…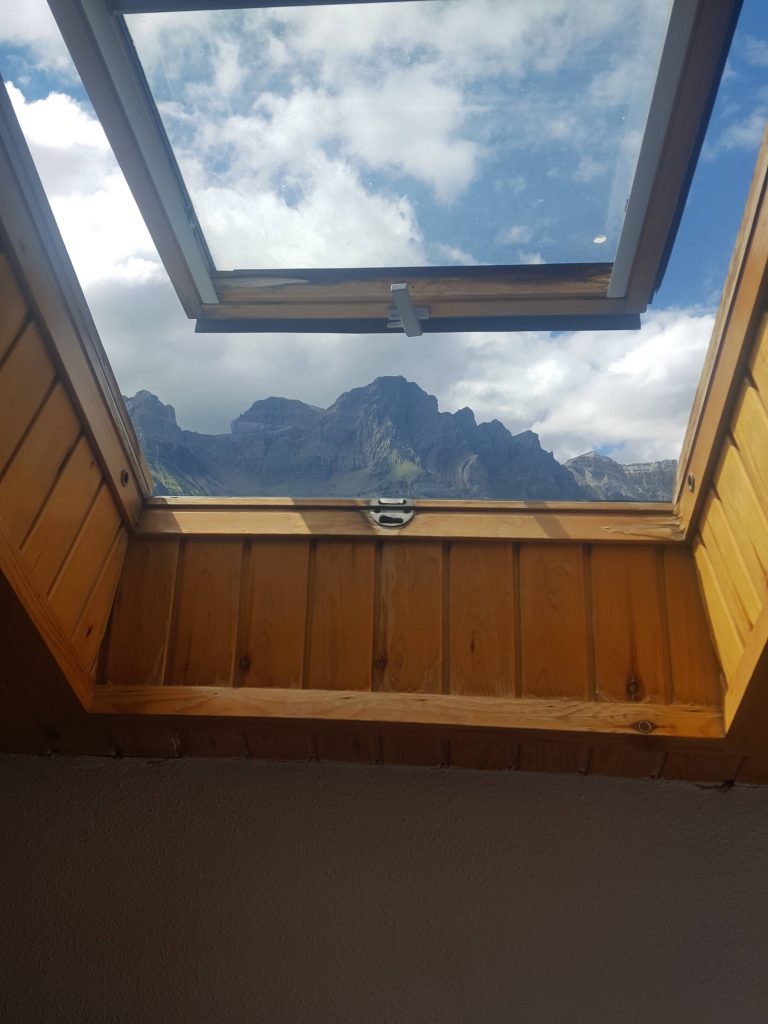 Garmo Negro Peak, 3061 of altitude
This first day we did the first stage of the race Trail Valle de Tena. From Refugio casa de Piedra to the peak of Garmo negro and back to the Refugio. Only 12 KM / 1 600 D+, but super hard. The route was very steep, rocky and very technical.
I have never been to these mountains, or any similar trail-races before, so I didn't really know what to expect. So, by the time when we had reached the peak I was totally exhausted, and to be honest I'm not sure if I would have made the full race which was my plan from the beginning.
I'm used to the Swedish mountain marathon (KIA 43k, 2100 D+), which I would say is quite easy compared to Trail Valle de Tena mountain marathon, 43k, 3600D+. So, next year before we go to this race, I have to train more. More desnivels, and more in technical terrain.
Anyway, this climb didn't scare me off and I wanted to do more of it. I was very proud of myself that I actually made it, and it was a fantastic feeling reaching a peak like this by your own machine, that can't really be described in words.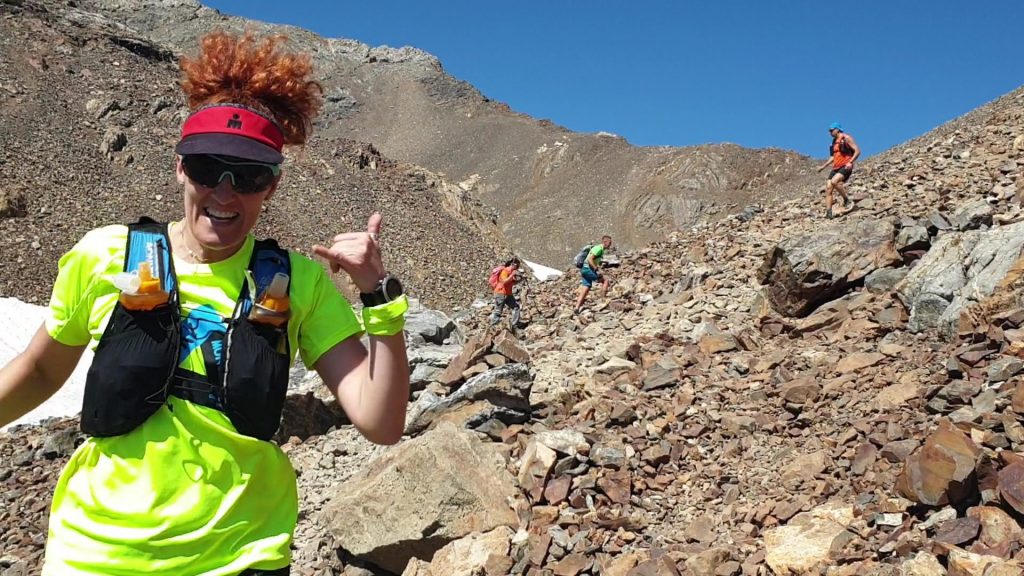 After this trip everything felt great! Nice to see Fernando again, nice to meet the Spanish runners and super nice to climb the beautiful and challenging peaks in the Pyrinees.
By that time, I taught that everything was moving in the right direction. But, unfortunately I was wrong.
The gray and the darkness
When you have gone through very tough times, and you think it is over, but it's not, then is when the hard part comes.
The second wave of Corona was for me even harder than the first one. The restrictions were getting even tighter, and people starts to lose hope about new races and new trips.
Therefor it's been very hard for us during this period. As there are no races to look forward too, we had also had a hard time selling new race trips and camps for 2021. The Online Coaching has also been harder than we taught.
The days in Sweden has become darker and darker, and in December there were just a very few hours of the sun. At the same time restrictions has become tighter and harder to stand.
Sitting too much in front of computer having video meetings, is not that fun, and I really wish for to meet my colleagues in real life soon.
But still, the situation has been quite ok for me personally, because I have had my training, and that has for me been my physical and mental lifeguard during this period.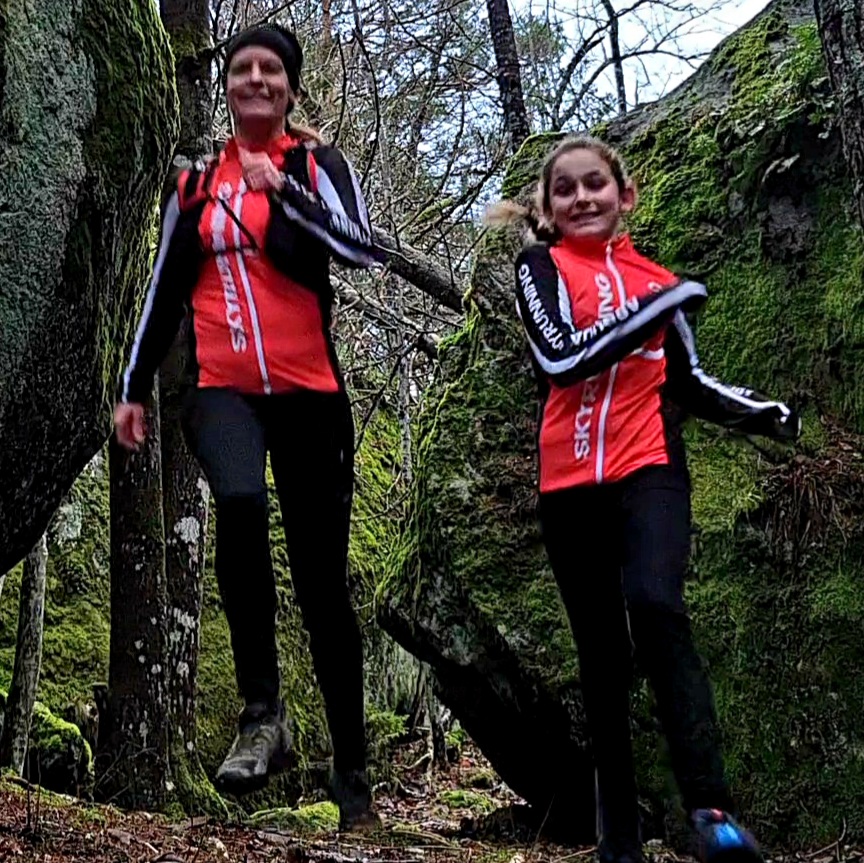 Everything was quite ok till December. Then I got "some kind of virus". Now, I haven't been able to train for like a month, and I'm becoming quite frustrated and demotivated.
But I know that this is just a short period of time in life, and if we look into the longer perspective, I know things are going to get better.
I have also learned on a deeper level how important training is in life, and that we are not only training for races. We are training for life!
Next year will be our year
We have done so many great plans for 2021 Skyrunning season, and now we just have to cross our fingers and hope that everything will be okay soon.
We have 3 planned Camps and 2 planned race trips on our agenda. Also, we have three new Frontrunners. Vladimir Potic from Serbia, Tomas Amneskog from Sweden, and Alberto Lasobras from Spain, which is super great.
Let's keep up with all the good work buddies and keep training! When travel restrictions start to loosen up, and when races start to open up registrations again, we want to be well prepared!
When others stop. We keep running!
/Katinka Nyberg, Arduua Founder
Like and share this blog post