Arduua – what we are
Arduua is for all of us who loves Trailrunning!
Arduua is for runners who challenge themselves. Runners who push their boundaries, who dream big, who strive to improve and who love the mountains.
As well as coaching, we host training camps and race trips throughout the year and have a growing global online community. We have our own clothing brand "Arduua" specifically design for Skyrunning, Trail and Ultra-trail racing style!
Arduua – the story of a name
Ardua = Steep, in Latin
Arduus = Steep, hard, unattainable
Arduous = Hard to accomplish or achieve
Arduua = The feeling of happiness when you achieve your goal
Arduua is the "state of the art" feeling of happiness when you achieve something very unattainable that you've been working very hard for, for a very long time.
Imagine when you stand there on the starting line to the adventure of your life that you've been looking forward to for so long, it is always a special feeling. You are well prepared, you are strong, your heart is pounding, and you know you can do it.
The first uphill section to the highest peak in the race is steep, it's hard, and giving up is not an option. After many hours of climbing, when you finally reach the top of the mountain watching the beautiful views. That feeling can't be described in words. WoW! Is this? Now it's downhill. You know you are good at it, and you are fast. You're literally flying down the mountain feeling strong light and free.
Finally, when you reached the finish-line after many many of hours of running, you feel that you can do anything you want. You reached Arduua!
Katinka Nyberg, Founder
I am a mountain runner and an entrepreneur, who like to make it possible for more people to do this magical sport. I love everything about Skyrunning; the lifestyle, the people, the challenge, the value base, the never-give-up attitude, and, of course, the beautiful mountains. I am incredibly proud of how Arduua has grown and evolved and I'm excited to see where we can take Arduua in the future.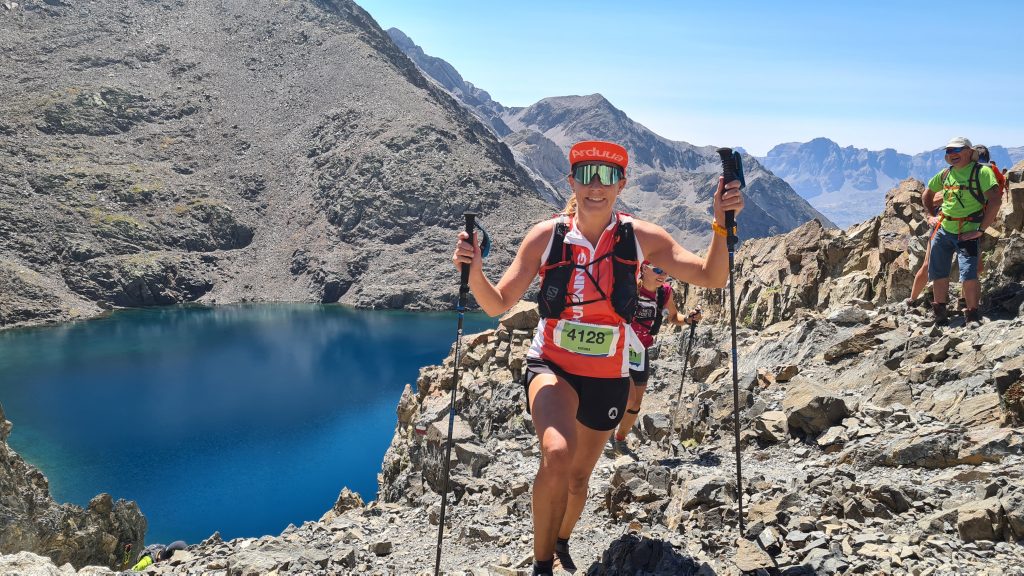 Fernando Armisen, Head Coach
I am a mountain runner with a passion for sport in natural environments. I am a personal trainer specialising in Skyrunning & Trail with a focus on preparing trail runners for all distances, from vertical kilometres to mountain ultras and skyraces.