28 November 2022
We factor your trail races into A, B, and C
To ensure that you will be in your very best shape at race day, your coach will start to create a yearly plan for you, including your racing agenda and different phases of training.
We factor the races you want to run in to your training plan breaking them down into A races, B races and C races. Coach David will tell you more about it in this blog post.
Blog by David Garcia, Arduua Coach…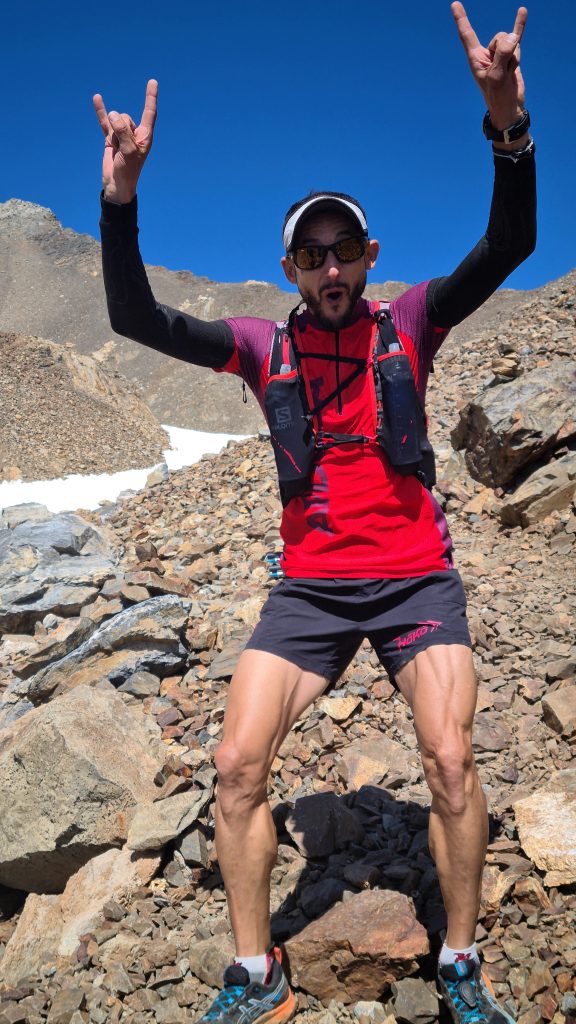 In the previous blog post we talked about the starting point when planning a training season. We commented that it is necessary to be clear about our goals since they guide us when it comes to establishing planning and programming for the development of physical, technical, and mental capacities throughout the season.
Well, today we will talk about these goals and their classification when placing them in our calendar.
The training season lasts many months, more and more. There are more and more races to run, including not only specific races in different places; but they have begun to incorporate different circuits made up of 2, 3 or even more races.
Today's race calendar extends throughout the year. The longest races (ultras) begin to run from May to July-August. After the summer break (also getting shorter), the second part of these longer races starts at the end of August, September, and October. Once this cycle is over, we almost spliced ​​with the short winter races (from sprint-trail to about 30-40km), which begin to be run in November and last until approximately February. From February-March, the longer mileage races begin (especially up to a marathon distance), overlapping again with the ultra-races. And all this, in turn, is combined in many cases with the winter-Christmas asphalt races (10k, 21k), which many trail runners also do.
This extensive calendar presents the problem that it is impossible to achieve a peak in such a way that it covers each one of the races that we present ourselves to.
For this reason, we must classify and stratify the races to which we will apply, and we will take into account that the way to face them will be different in each of the cases.
This classification and characterization is so important that training platforms, such as Trainingpeaks, include these differentiations in their plans when creating the plans.
Thus, we find:
A Type races:
They will be our main races. The objective is to make sure that we arrive in the best possible conditions. All planning revolves around them. The last phases of this will develop the physiological, technical, nutritional, mental needs, etc. that we anticipate that we will be able to find. We will prepare for this type of race, a nutritional strategy, equipment, race strategy, etc., prior to the competition.
We will study it previously and draw up a plan (nutritional, external assistance, materials, etc.), trying to reduce the uncertainty of the race as much as possible.
Once the race is over, we will review it and analyze all the positive and negative points, to improve and to maintain for future races with similar characteristics.
B Type races:
They will be races like the previous ones (A) in terms of distance, desnivel, terrain, technical and mental demand, etc., where we take the opportunity to race, compare and determine those strategies, materials, nutrition, pacing, etc. to apply in race type A.
Let's say that we do not prepare them conscientiously, but they will show a reflection of the specificity and success (and above all errors) of the training carried out. They give us the opportunity to rectify aspects and race new strategies prior to our race A, without the pressure of being the "D" day that we have been preparing and waiting for so long.
C Type races:
They will be races that do not modify the planning or programming. They are included in the preparation as one more specific training.
They are races that do not correspond to the distance, nor characteristics of the type A objective. They are usually races that are run in the middle phases of the programming, with shorter distances, or higher intensities when our objective A is an ultra.
The interest in them lies in two points. First, it's an exciting race for those people who like to compete a lot and their goal A race is a long way off. Second, when carried out at the beginning-middle of the programming, coinciding with the development of values ​​such as VO2max (Maximum Oxygen Consumption) and anaerobic threshold in programming (usually of the reverse type) for very long-distance races, and this races are usually short distances and fast, the runner when competing usually feels fast or moderately fast. This usually gives you a good motivational boost for long-term programming.
For short-distance or novice runners, these races can be used as intermediate races in the season to check the evolution of the runner.
And now that you are clear about how to plan your races on your calendar, you will be able to run and enjoy each one of them, giving it the required importance according to its approach without the pressure of having to perform 100% in each one of them as if they were your own priority goal.
And, you can get the best learning from each of them.
If you like to learn more about our training, the periodization and the training methodology that we apply at Arduua please check out How we train>>, and Arduua Professional Coaching >>.
/ David Garcia – Arduua Coach
Like and share this blog post