21 December 2020
I love the unknown and the unknown is always beyond the comfort zone.
45-year old and father-of-one, Konstantinos, has been a city dweller all of his life, but that hasn't prevented him from having a strong relationship to the mountains of Greece and beyond. Since becoming a dedicated road runner in 2006 and getting hooked by the trail in 2012 after running a VK, Konstantinos seeks the challenge of running the unknown; new trails, longer distances or new races. He never travels without packing his running shoes. This is his story…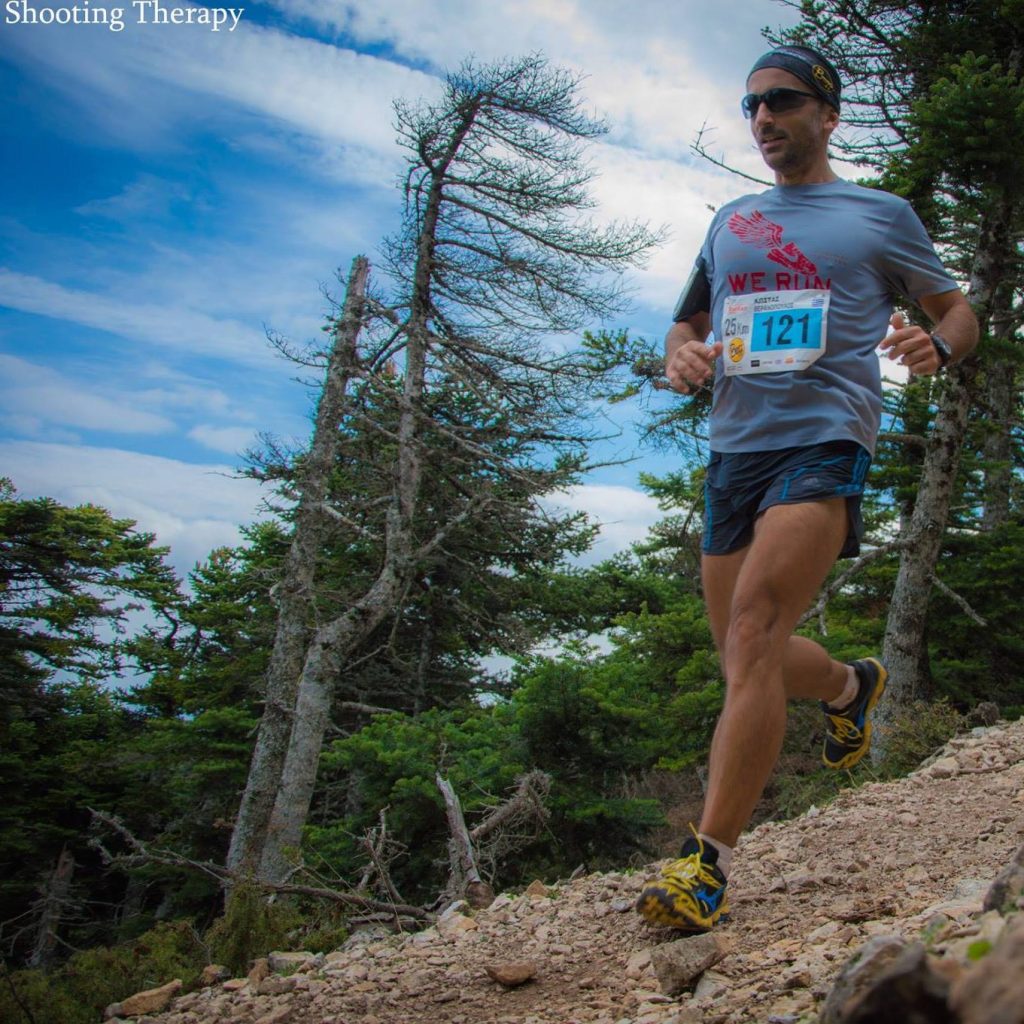 Running Achievements 
Finisher at 15 trail races of various distances and elevations since 2012; 2015 Olympus Marathon (43K/+3200m), 11th place (210 participants) at 2015 Elafi Trail Race (15K/+700m), 30th place at the 2015 Greek International Trail Championship. 
Describe yourself 
I've been a dedicated long-distance road and trail runner since 2006 and despite living in a city for all my life, I love the mountains and being active outdoors (running, alpine skiing, windsurfing and tennis).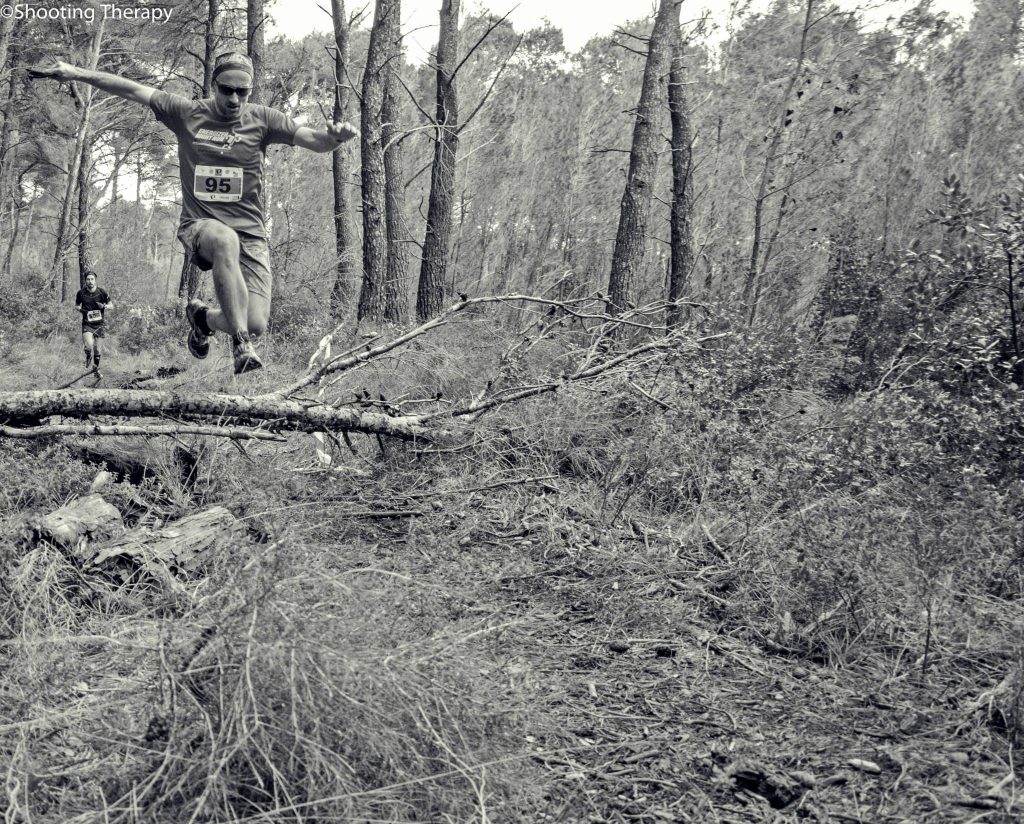 What three things are most important to you in life? 
Staying healthy, my family, and doing outdoor activities in nature. 
When and why did you start trail/skyrunning? 
I started in 2012 after 6 years of road running. I was skiing for a few years and loved the mountain atmosphere, so in 2012 I registered for my first trail race (a vertical kilometre) without any training in the mountains… And that was it, I was hooked!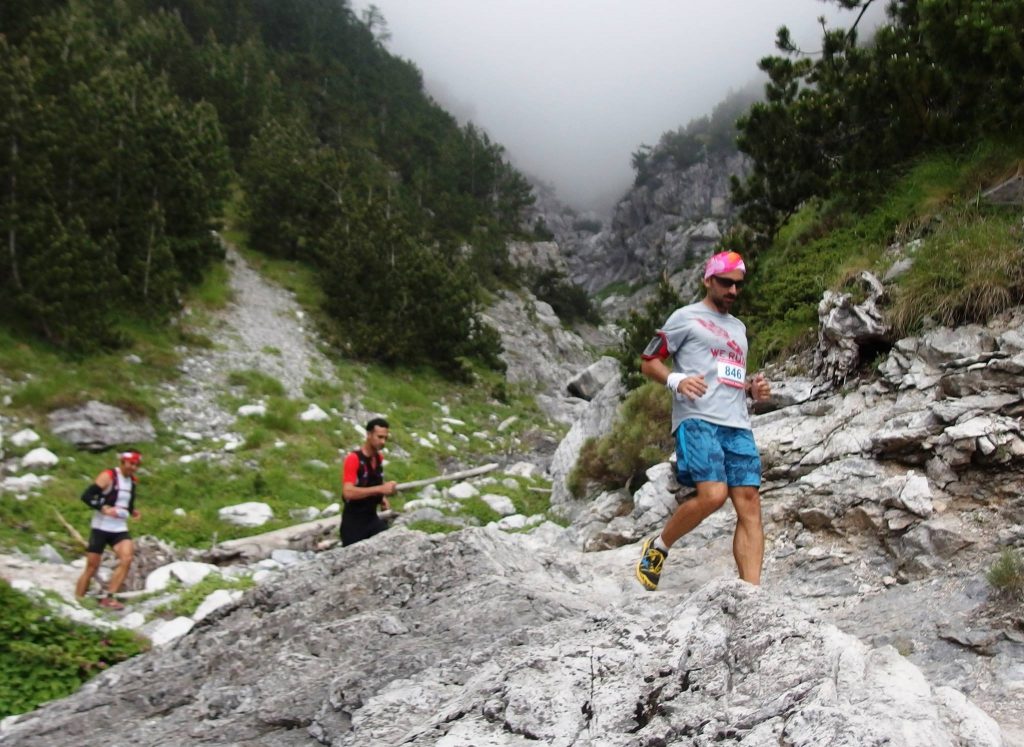 What do you get from trail/skyrunning? 
Staying fit, enjoy nature, feeling alive. 
What strengths or experiences do you draw from to help you in running? 
I usually empty my mind while running on the mountains and that is part of the fun! 
Have you always been an active, outdoors person? 
No! Until 2006 I barely walked for pleasure! 🙂 
Do you like to be push yourself beyond your comfort zone? If so, why? 
Yes, I enjoy challenges, to explore new territory and to push my limits. I love the unknown, (path, trail, distance, speed) and the unknown is always beyond the comfort zone.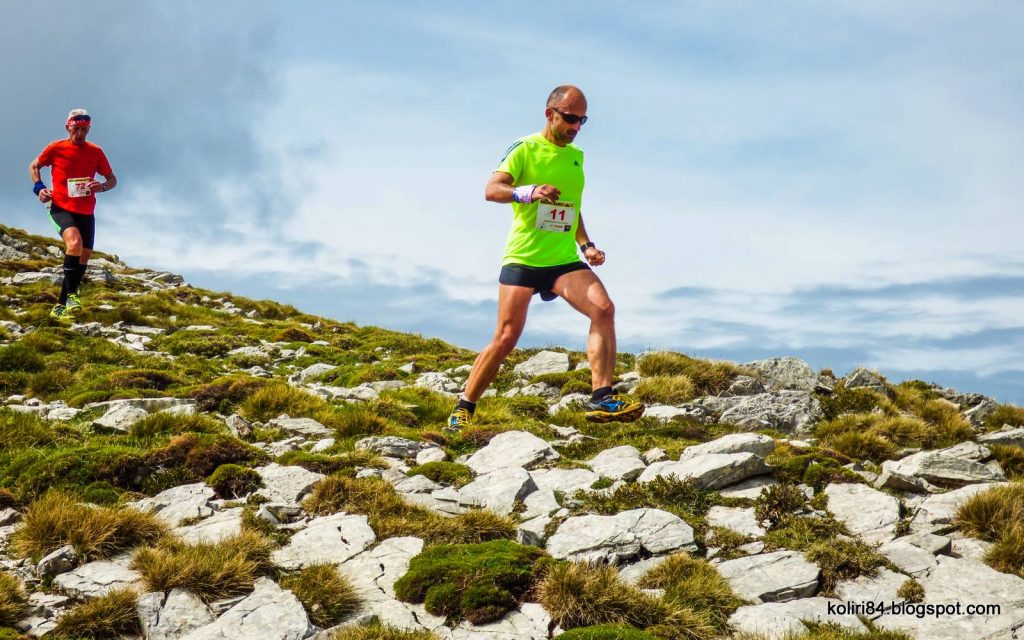 What has been your best moment when skyrunning? Why? 
Running at the Olympus Marathon, the mythical mountain of Greece. It's a very difficult trail race with breath-taking views. I finished the race, though I had a major sprain in my ankle at 31km and had to hobble round the final 12km to finish the race. I drew strength spirit from this and learned to cope with the unknown. 
What has been your worst moment when skyrunning? Why? 
A few years ago, I was repeatedly getting injured in my right ankle. It was very frustrating and forced me away from the mountains for a while. 
What does a typical training week look like for you? 
2-4 running sessions and a day in the gym for weight training. I usually run in a grove right next to my apartment, but also on roads. I am trying to mix easy runs with free runs and some intervals/tempo runs.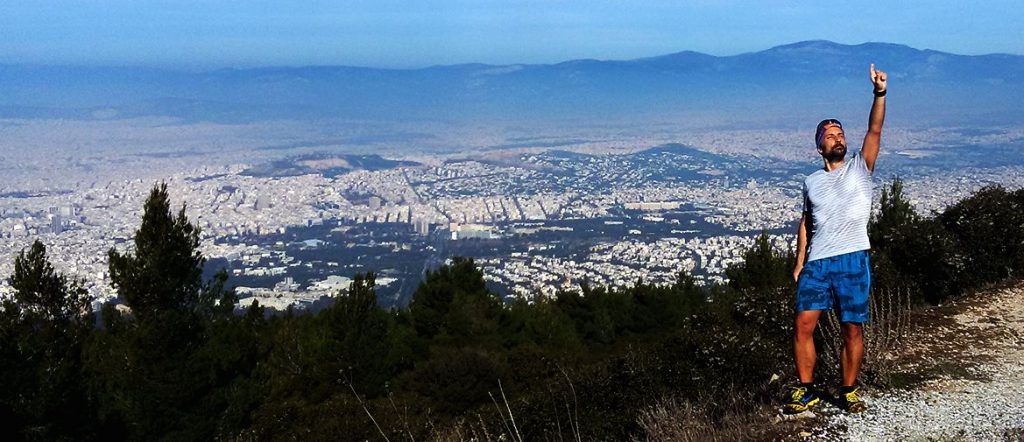 How do you fit in training around work and family responsibilities? 
It is difficult and demanding. The daily routine usually keeps me away from running. I am also a frequent business traveller so always travel with a pair of running shoes, shorts, my sports watch and a T-shirt! 
What are your race plans for 2020/2021? 
Due to the pandemic, there are no plans! My next, big target in trail running is to run a major trail race in Chamonix, Mont Blanc (France). In Greece I focus mostly in road races as it is easier due to family affairs, the major race being the Athens Authentic Marathon. 
What are your favourite races and why? 
Referring to trail races, my favourite was Ziria Skyrace (30km/+2620m) for its marvellous scenery and diverse terrain. It has also big climbs, where I excel! 🙂  
What races are on your Bucket List? 
Marathon du Mont-Blanc, UTMB, Zagori TeRA 80km, Metsovo 40K Ursa Trail. 
Finally, what is your one piece of advice for other skyrunners? 
"There are no shortcuts to endurance. You have to train yourself to make peace with the long route!"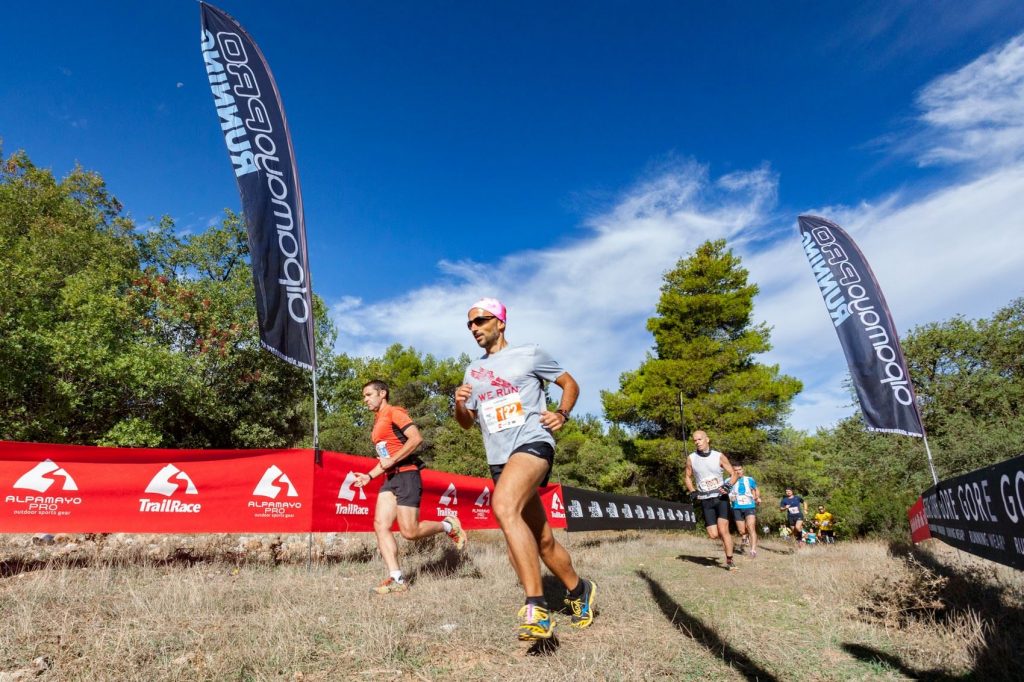 Name: KONSTANTINOS VERANOPOULOS
Age: 45
Nationality: GREEK
Where do you live? ATHENS, GREECE
Do you have family? Yes (a wife and a 4-year-old son)
Occupation/Profession: Electrical Engineer in the electric energy sector
Find and follow KONSTANTINOS online at:
Facebook: https://www.facebook.com/constantinos.veranopoulos/
Strava: https://www.strava.com/athletes/8701175
Suunto: https://www.movescount.com/members/member14654-verano 
Thank you Konstantinos! 🙂
/Snezana Djuric
Like and share this blog post