9 September 2021
Team Arduua at KIA Fjällmaraton in Sweden
KIA Fjällmaraton in Åre Sweden has grown into a real running festival with lots of races and activities for both runners, friends and family. The event took place in Åre, Sweden, July 31 – August 7, 2021, and Team Arduua was there to run and to enjoy!
Blog by Katinka Nyberg, Sweden, Founder and CEO, Arduua Skyrunning.
For you guys that doesn't know me I'm Katinka. A 47-year-old happy mountain-runner from Stockholm, Sweden., and also the founder of Arduua Skyrunning.
This race has always been very special to me, as it was here that I did my first mountain race 2019, and it was here that I fell in love with this magical sport of mine. I scored as one of the last participants, but I did it. I crossed the finish line and I was super happy and proud about it.
Now I've been training for like 4 years and I'm a lot better. My goal and vision now, is to introduce this magical sport to more people, and make it possible for more runners to do it.
If I can do it, you can do it too! 💪
Enough about me. This blog is about Arduua and our stay at Kia Fjällmaraton 2021.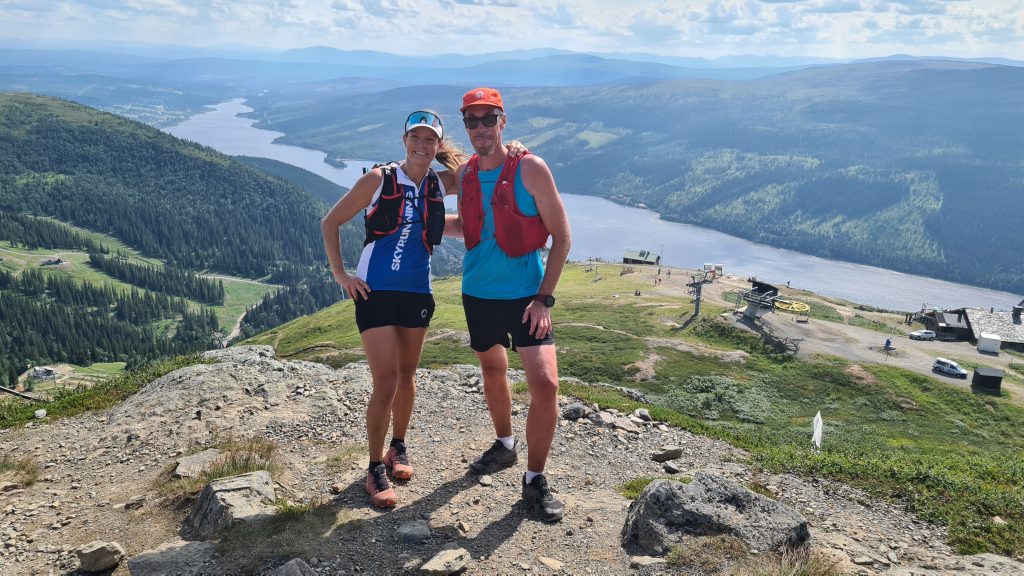 8 days of running festival
Åre is a small little cute town located in the north of Sweden, famous for its beautiful nature and varied mountain environment.
It's almost become a family tradition spending our summer vacation in the mountains of Åre, Sweden, as I like to attend the mountain marathon race "Kia Fjällmaraton, 45 km, 2100D+" in the end of the week.
This year was also extra special to me as this was the very first races we run together as Team Arduua, with runners from all over Europe, running, having fun, doing all kinds of activities together during the week.
This is the race agenda for the week, also with the option for Tour de Fjällmaraton, with includes 6 races for 8 days, finishing up with KIA Fjällmaraton 45k.
31 Jul, Salomon 27K, 27 km | 1050 D+
31 Jul, Ottsjö 12K, 12 km | 350 D+
1 Aug,, Lundhags minimaraton, 800 m, 1200 m
3 Aug, Peak Performance Vertical K, 5 km | 1000 D+
5 Aug, Ottsjö 8K, 8 km | 200 D+
5 Aug, Sprinten, 250 m
7 Aug, KIA Fjällmaraton 45K, 45 km | 1900 D+
7 Aug, Fjällmaraton 100K, 100 km | 3200 D+
Fredrik kicking of the week with Salomon 27k
Me and my family arrived to Åre about two weeks before Team Arduua for some family vacation and mountain training. First out to race this week was my husband Fredrik Nyberg, who was going to run the Salomon 27k race.
For Fredrik this was his first longer mountain race, and he was quite nervous about it. He started running from zero in the Arduua Skyrunning Coaching program last season, and then he did the Välliste mountain race, 13 km, 550 D+.
It's great to see his progress and change of lifestyle since then. Now all the running sessions goes quite easily, and it's become a habit to do all the planned trainings. Also, super great to see the smile on his face when he made it the race at the finish line in Ottsö. Well done Fredrik!!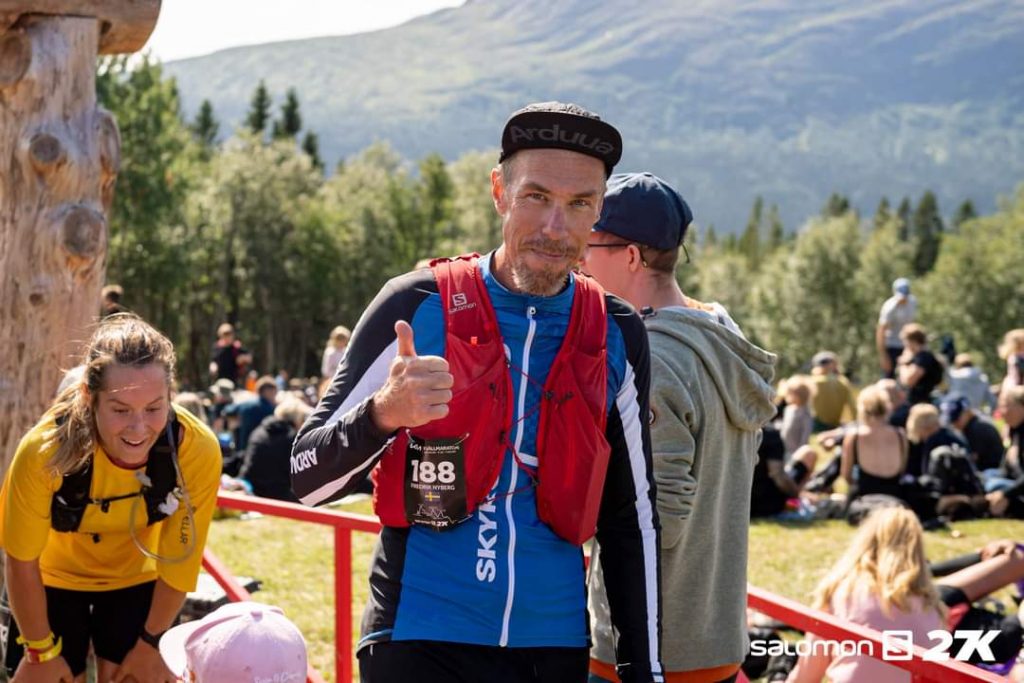 Finally, we meet in real world!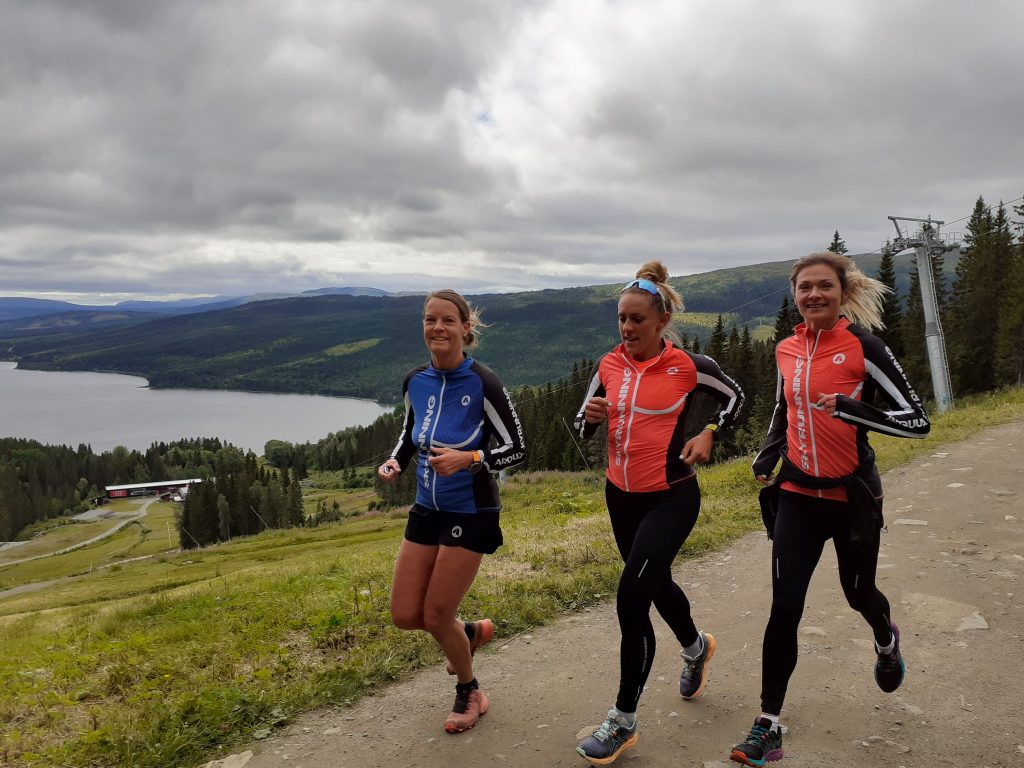 The last 1.5 years we had quite a big challenge to manage this international team of runners, not being able to travel and racing that much because of the Covid situation in Europe. But we have never been giving up and we have all been working very hard in spite of the situation, having meetings Online in Teams, training in and working on our Online Service, Specialized in Skyrunning, Trail and Ultra Trail.
Actually, it's been quite amazing to see and to experience all this. For example, when our head coach Fernando where basically locked up in his own apartment in Spain for months, still having the mental strength to work well and to coach all our runners that takes part in our Online Coaching program. It was also quite a bit of a work to adapt part of the trainings to home training for many of our runners. But we survived, and now we are here! 🙂
Fernando, Snezana, and Sylvia arrived here on Sunday 1 August, and we started our week with a nice easy running from Åre to Björnen. After that it was time to go to Edsåsdalen to watch my daughter Matilda to dun the Lundhags Mini Maraton.
Lundhags Mini Maraton, Sunday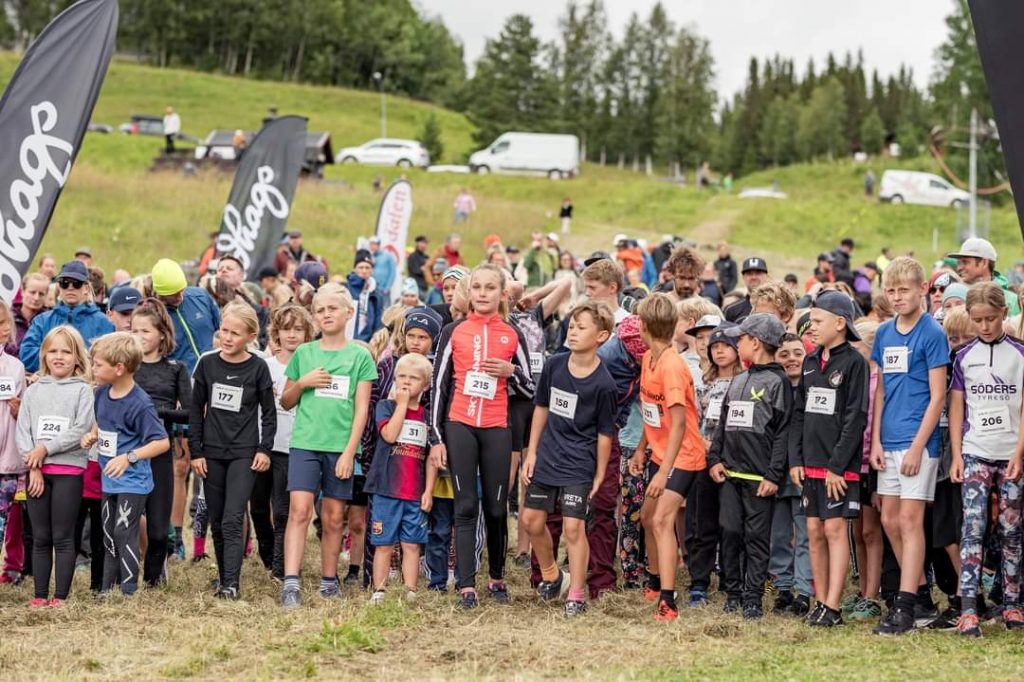 Kia Fjällmaraton has a race for everyone and of course they also have a kids race. The kids are our future, and this race is super important. And of cource Team Arduua was there to cheer on Matilda.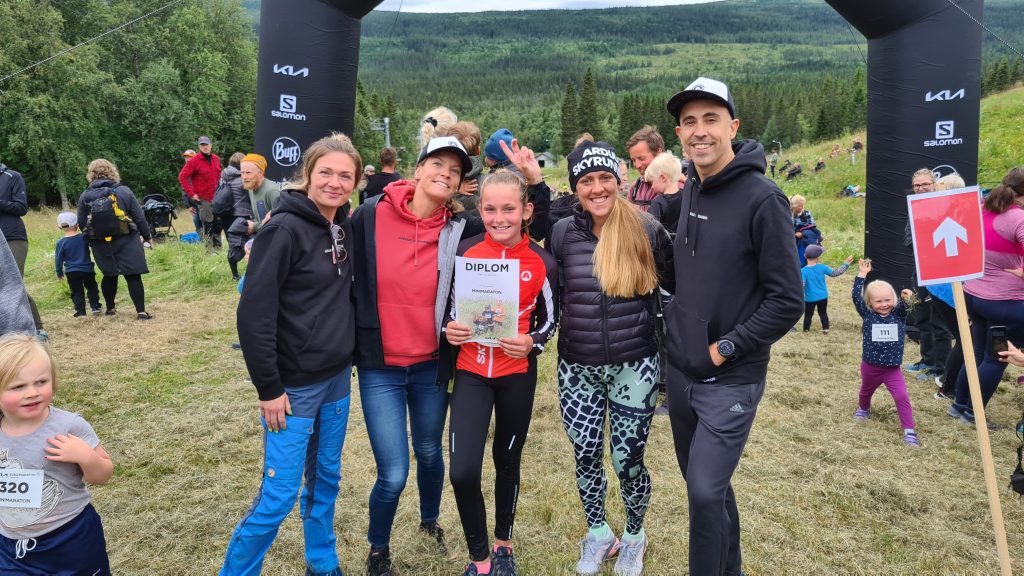 Mountaineering preparing for Vertical K
When we go on race trips like this, the runs in between we try to keep very easy, with focus in having fun, enjoying the great mountain scenery. On Monday we did the Vertical K route as a rehearsal for Snezanas Vertical K race. We had a great time taking it easy, taking photos having coffee.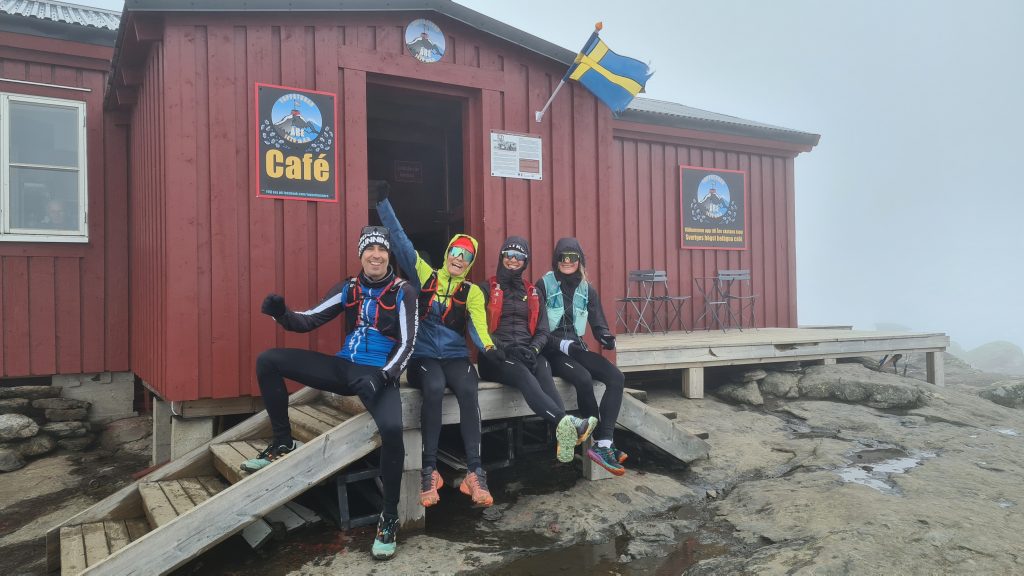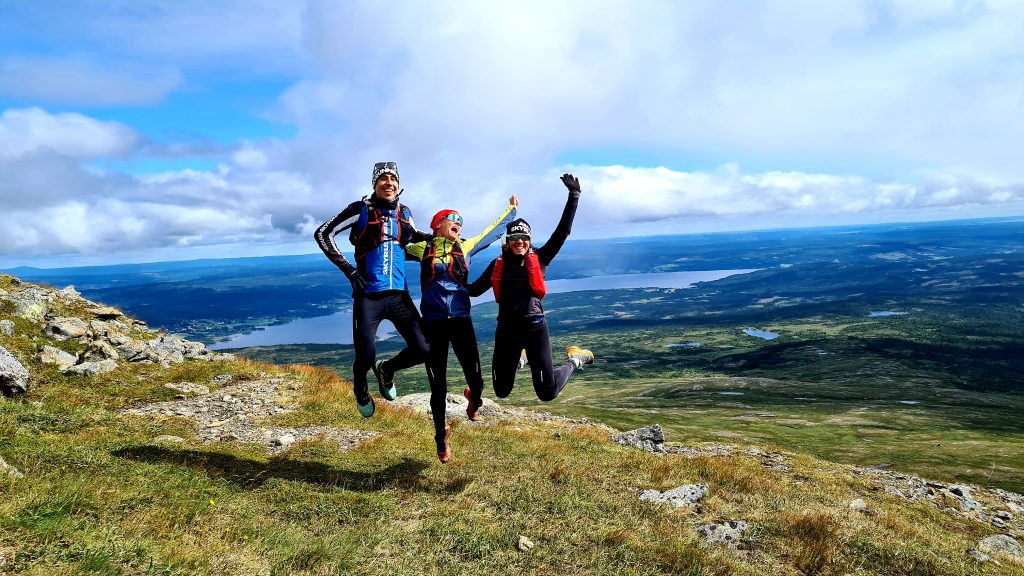 Peakperformance Vertical K, Tuesday
Peakperformance Vertical K race is the only race that was located at the Åre square this year. For that we took the opportunity to rent a marketing tent, and to promote this new brand of ours.
Arduua Skyrunning is primarily an international race team, with Online Coaching as our primarily service. But we are also building up our new brand within Skyrunning, with Clothing apparel well suited for the mountains, with our special Skyrunning racing style.
The clothing part is super exciting, and it also has its story. We like the tight racing style type of clothing and great colours. Ever since I started with mountain running, I haven't really found what I'm looking for in the stores, and a seed started to grow.
Now we have our first collection of Skyrunning Race Jerseys and Skyrunning caps, and some other merge. We know we have a lot to work on in clothing development, but this is our first year and we are very happy and proud about what we created so far.
This race was the first race for Snezana Djuric from Serbia. Snezana is an Arduua Frontrunner and her role in Arduua is to produce training videos for our training service, but also to be a model for our brand.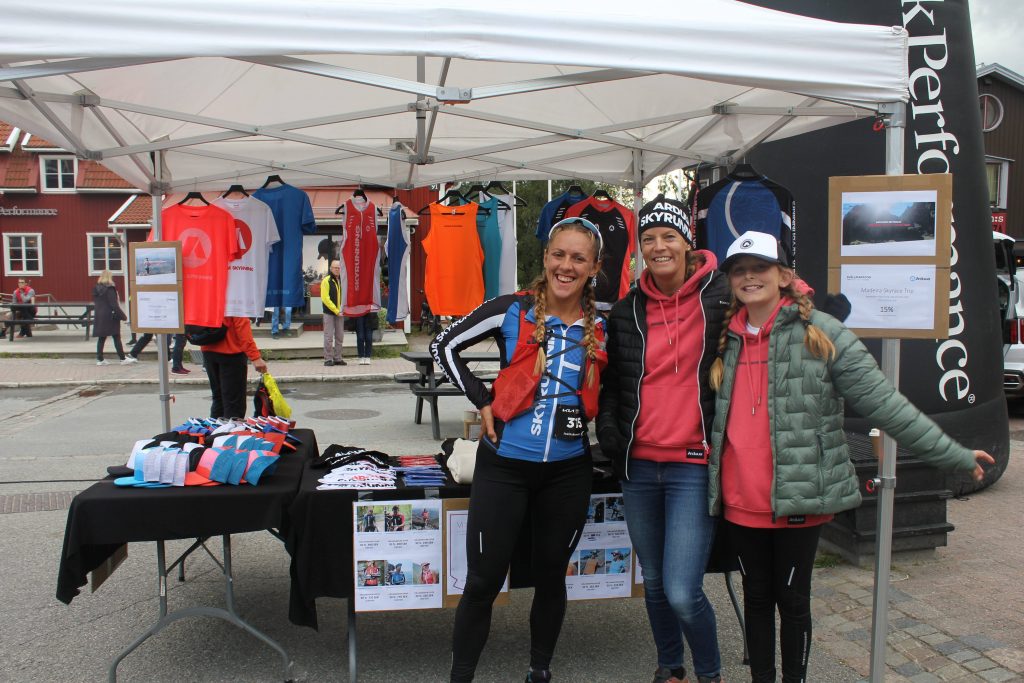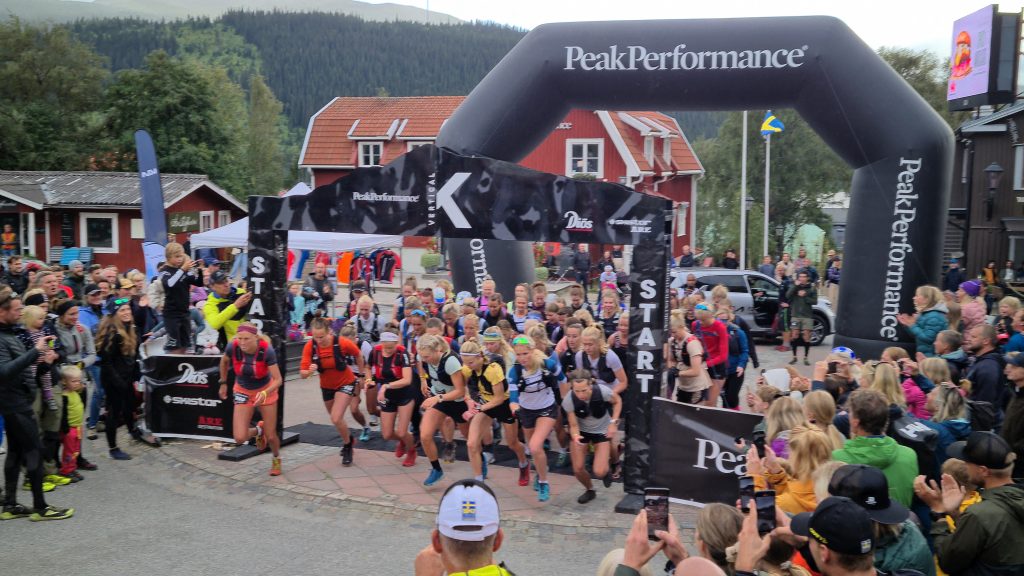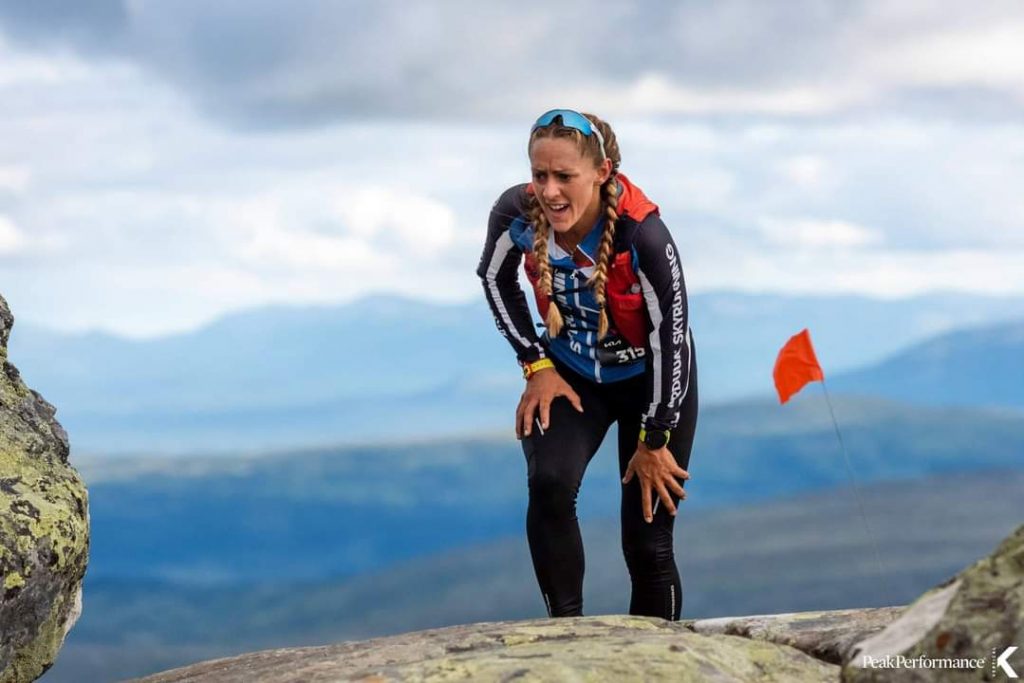 Many strong runners on the starting line this year, with famous names like Emelie Forsberg, Ida Nilsson etc…
Arduua was on top of Åreskutan to watch the race and to cheer on Snezana.
This time Snezana got some great competition and a super experience to bring back home to Serbia. 💪
Well done Snezana finishing strong on 1 hour 14 sec! ⛰🏃‍♀️💪
Also super congrats to the winners! Johanna Widarsson Nordbäck at 49:10 and Andre Johnsson at 42:01.
Enjoying Ottfjället
On Wednesday, which was a day with no races, we took the opportunity to enjoy Ottfjället, the first mountain of KIA Fjällmaraton 45k. We did a small race test to check the times to get to the first peak, and we also enjoyed and took some photos of the beautiful Swedish typical mountain scenery.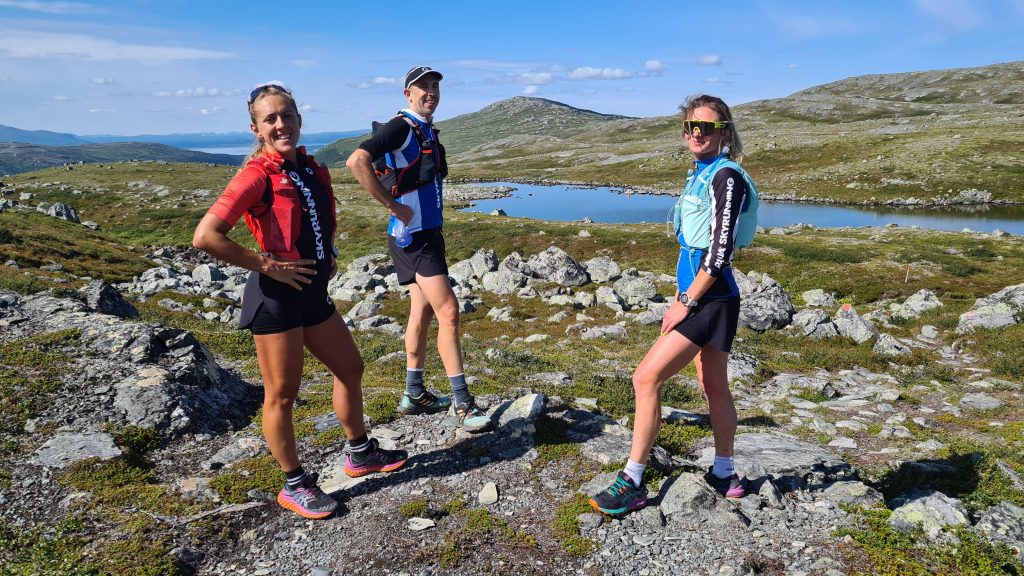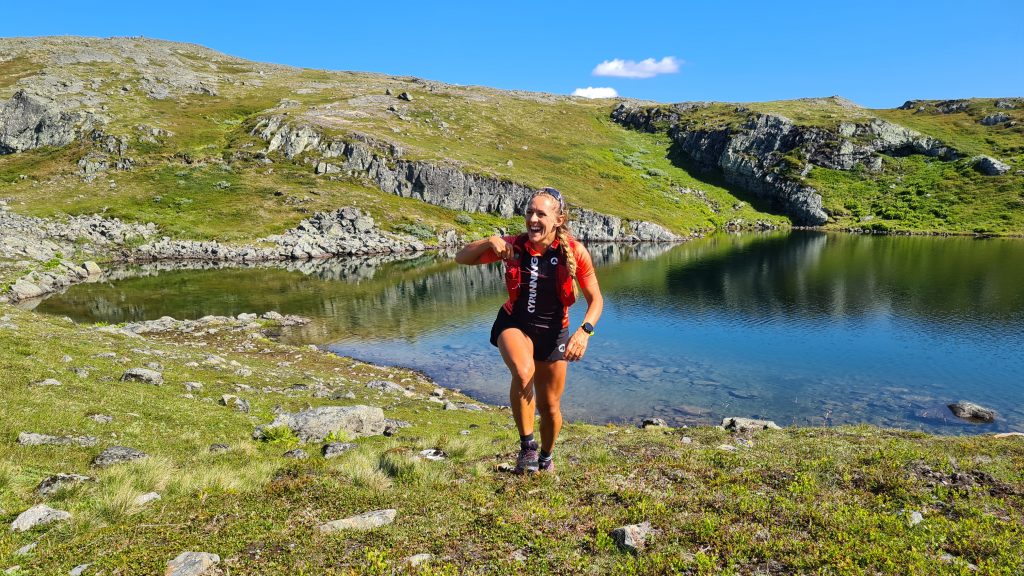 Rista Waterfall, Thursday
When we go on race trips we are not only running. 🙂
Sometimes we just relax end enjoy!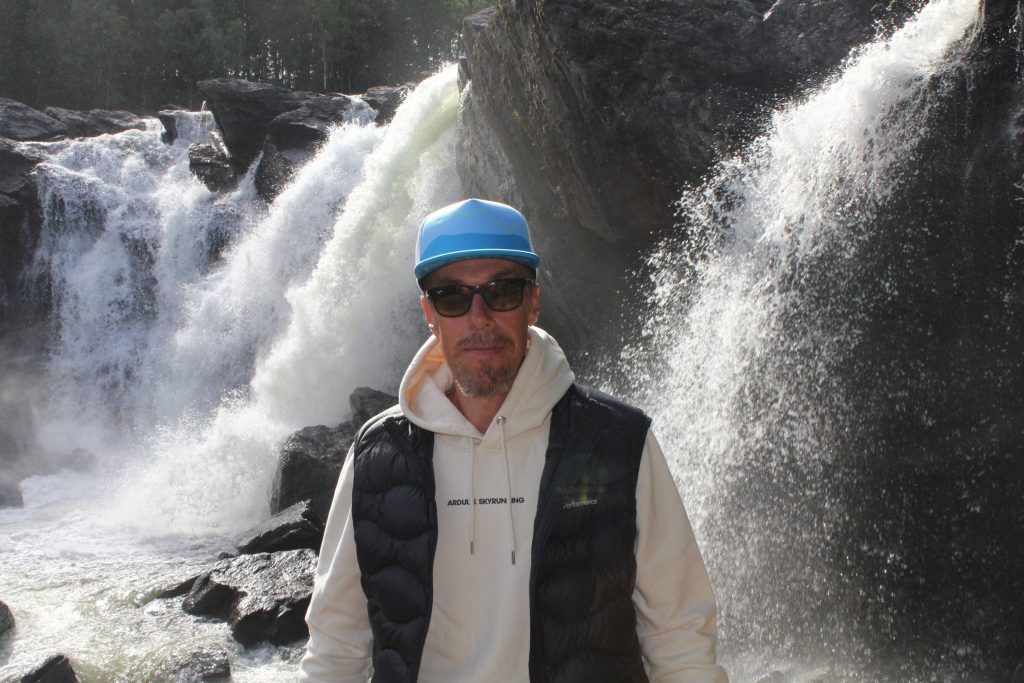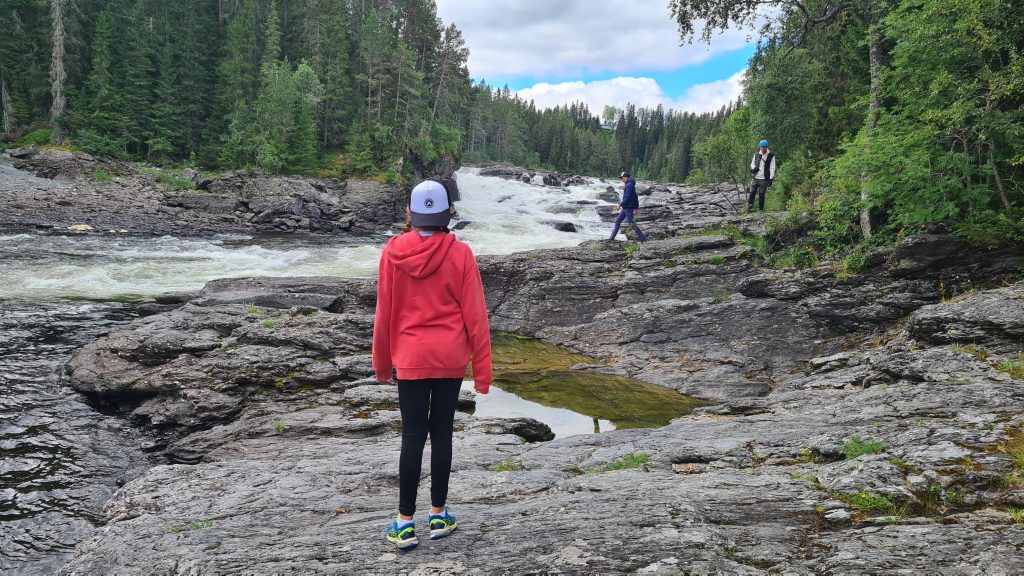 Sprinten, Thursday
This was Sylwias race, and all of us were there to hang out and to watch Sylwia sprint!
250 meters crazy uphill and crazy downhill Sylwia Kaczmarek from Team Arduua managed to get the 3:rd place position!
Super congrats Sylwia!!! 💪💪🏃‍♀️🏃‍♀️🔥🔥🔥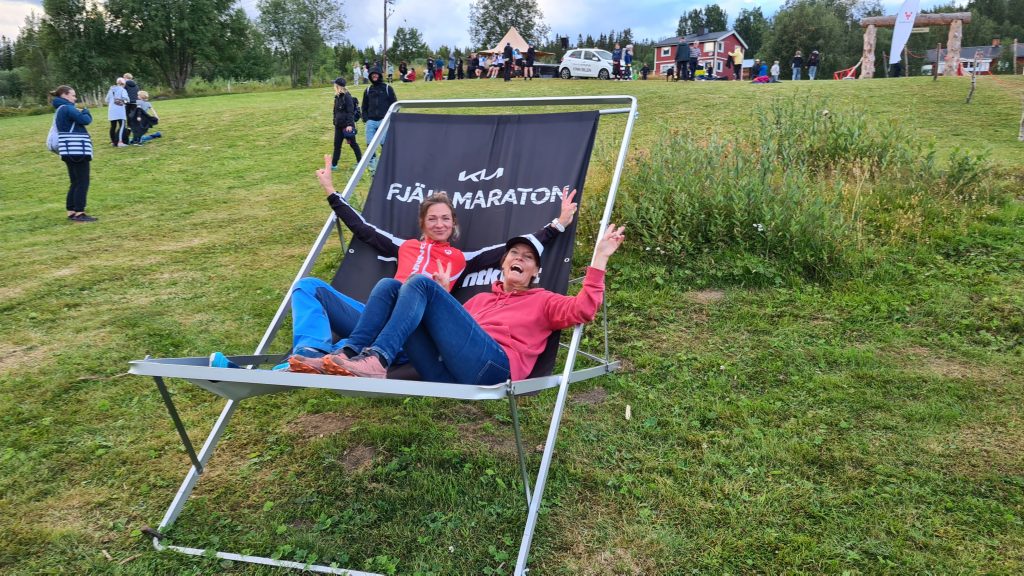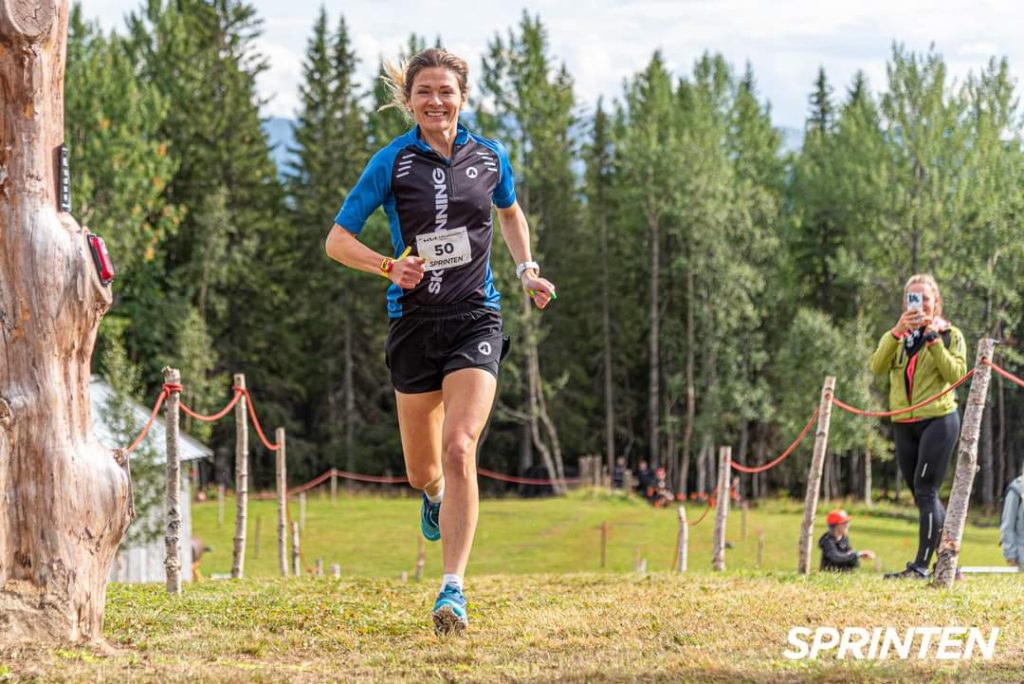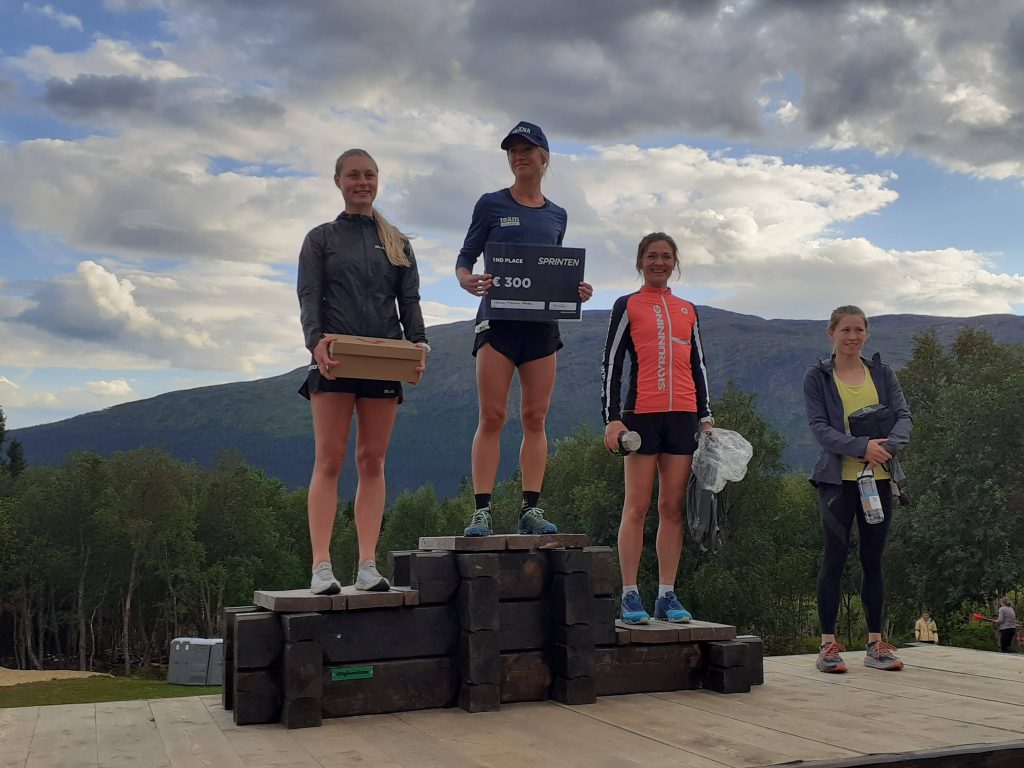 Ottsjö 8k, Thursday
Snezana decided to do this as an extra race, just for the fun of it, and all of us were there to hang out and to watch Snezana run!
Snezna managed to get the 4:th place position!
Super congrats Snezana!!! 💪💪🏃‍♀️🏃‍♀️🔥🔥🔥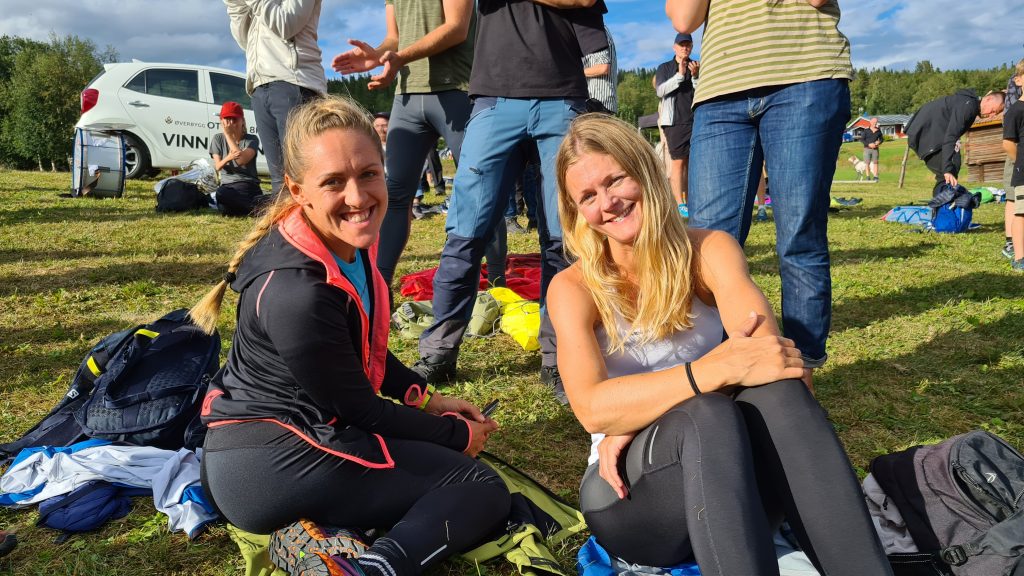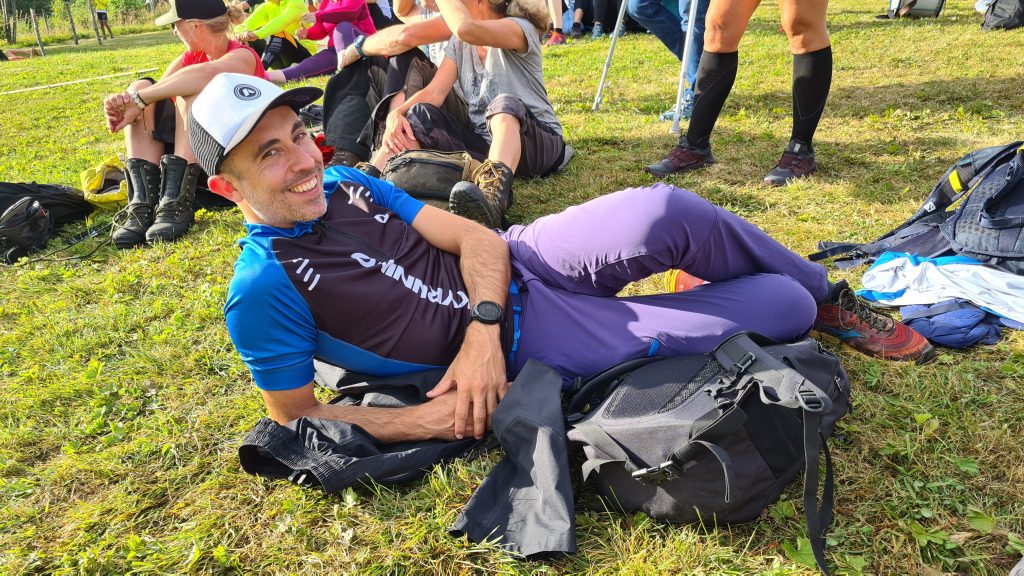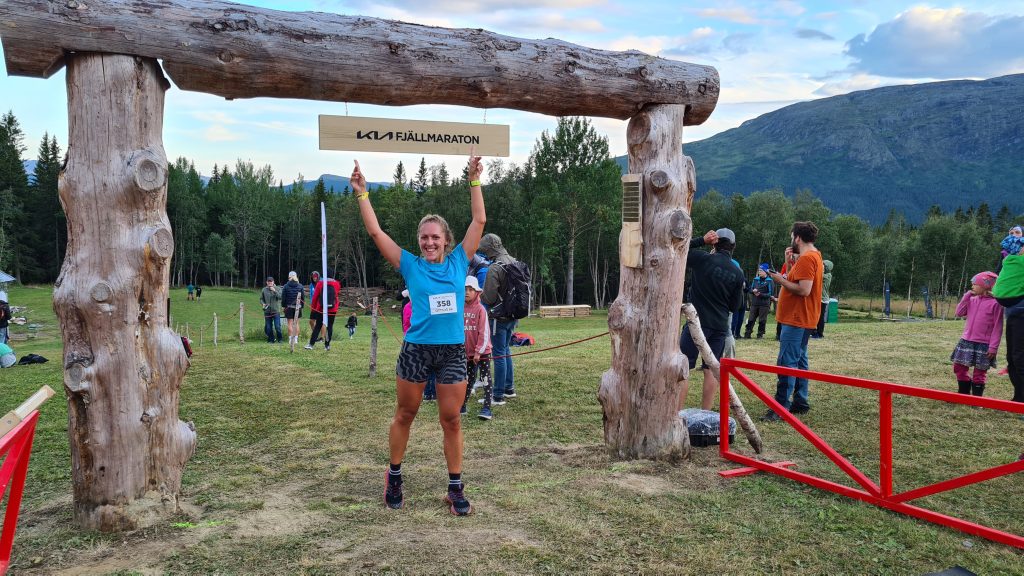 Race prep & Race Pep, Friday
On Friday the whole Team Arduua were gathered in Åre to prepare for the big race. Kia Fjällmaraton 45k. In the morning we were doing some easy running and race activation, and in the afternoon, we were at Åre square doing some marketing.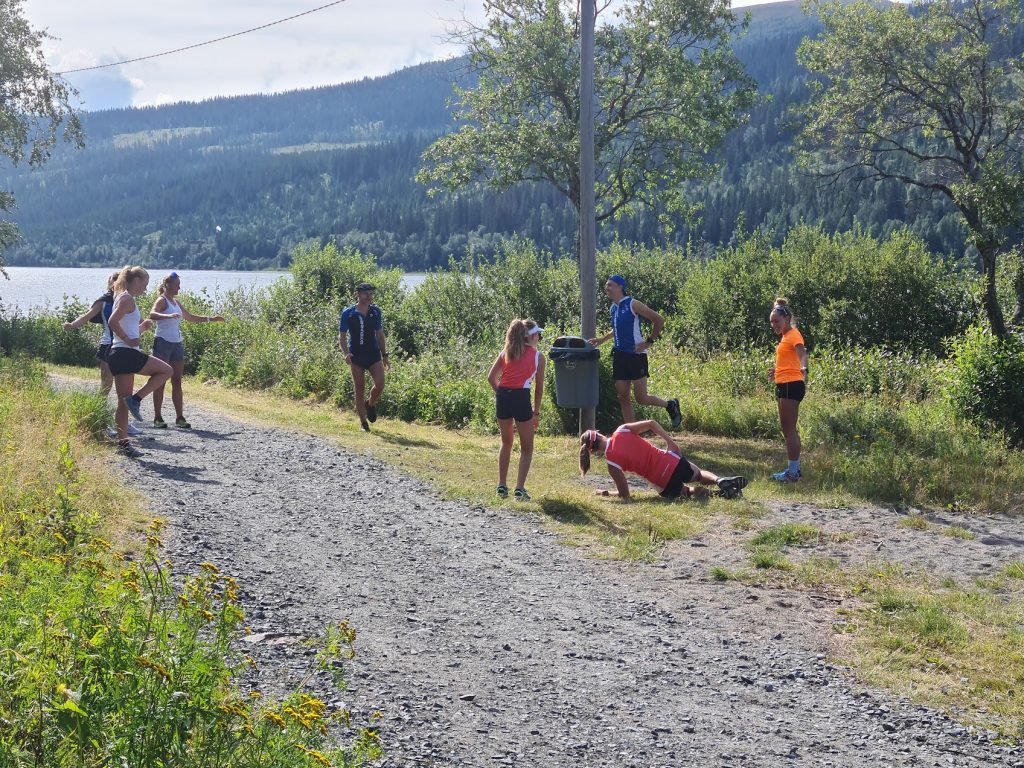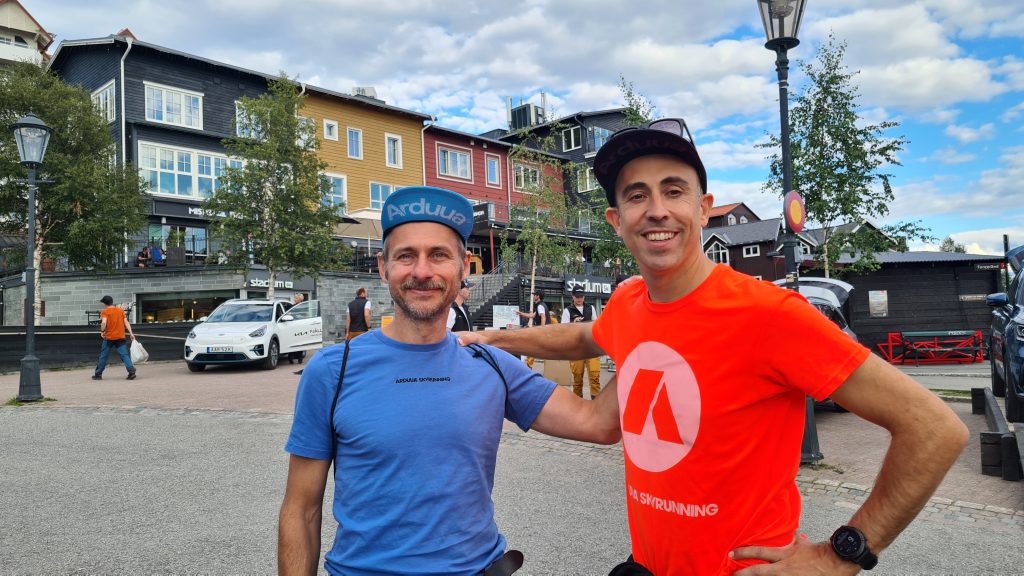 KIA Fjällmaraton 45k, Saturday
START KIA FJÄLLMARATON 45 KM ÅRE, SWEDEN!
A great day today for a race! Great weather! And a super team!
Arduua lets gooooo!! 😃💪⛰🏃‍♀️🏃
Many strong runners on the starting line this year, with famous names like Ida Nilsson, Åsa Wiklund Johanna Åström, Jonathan Albon, Mårten Boström, Martinez Perez Antonio etc…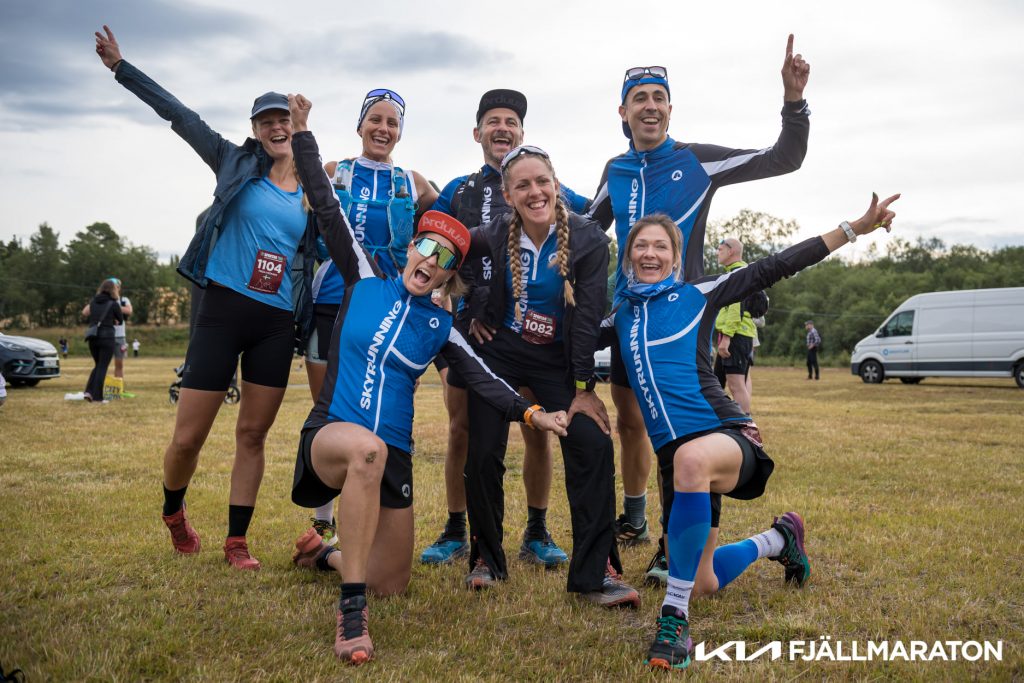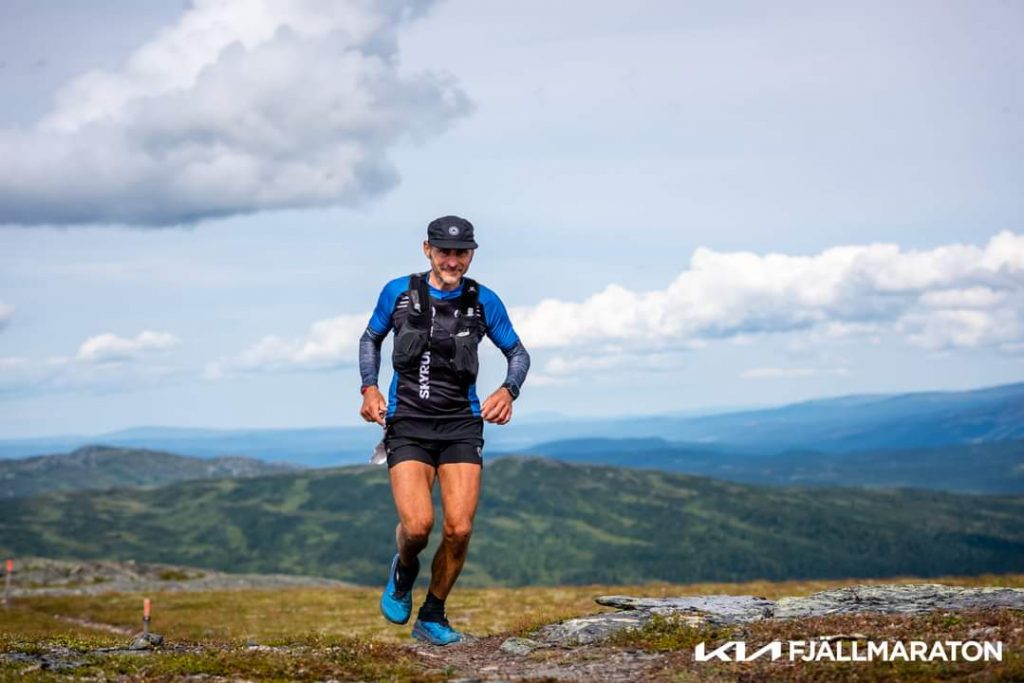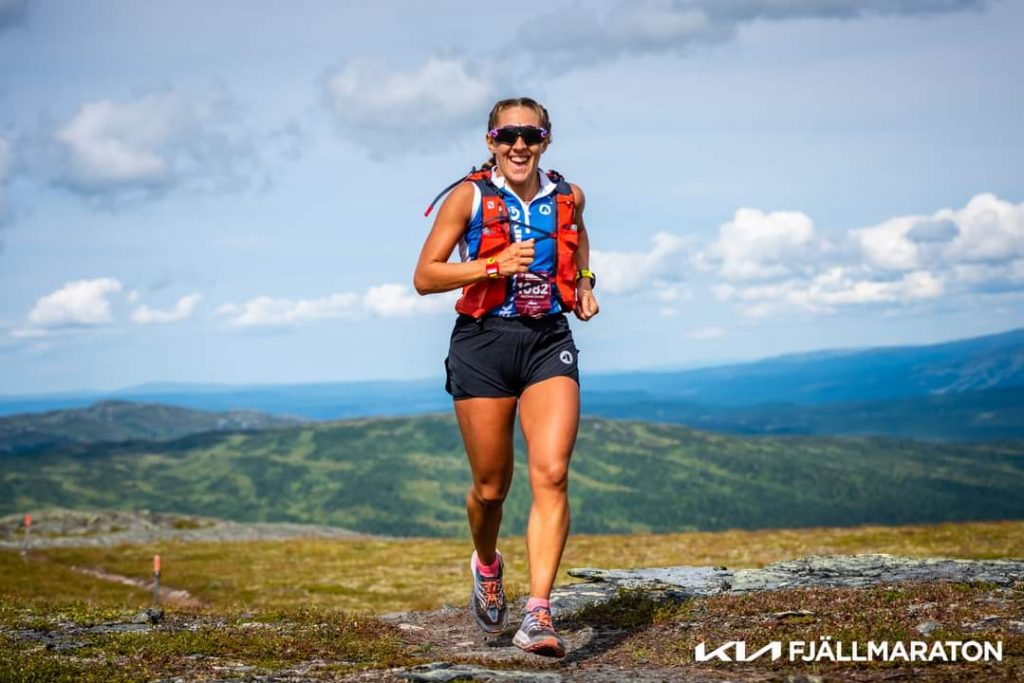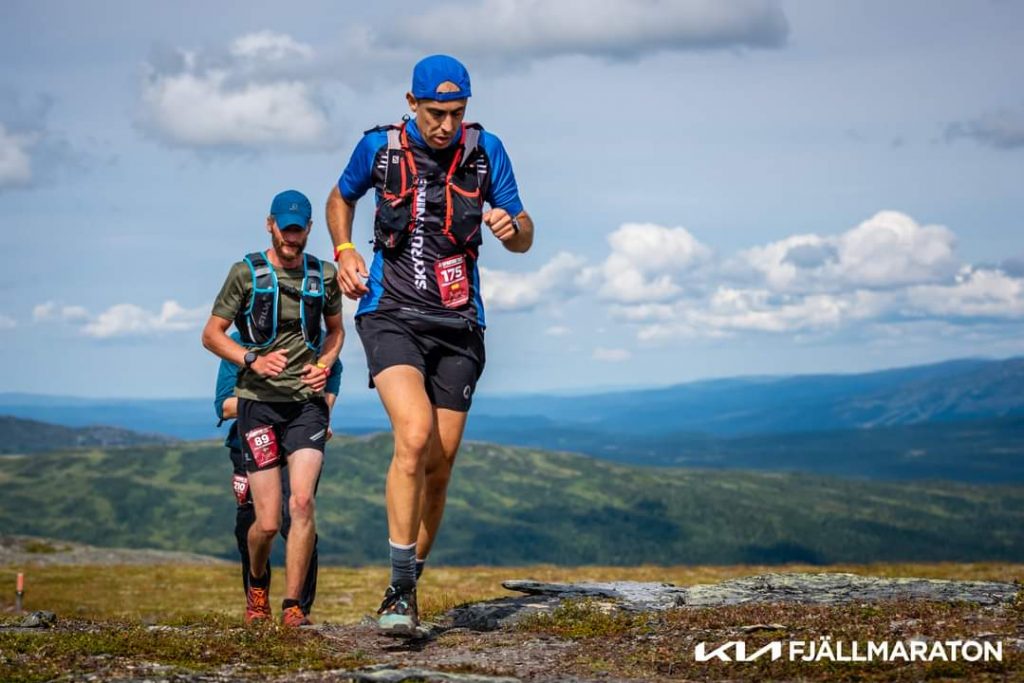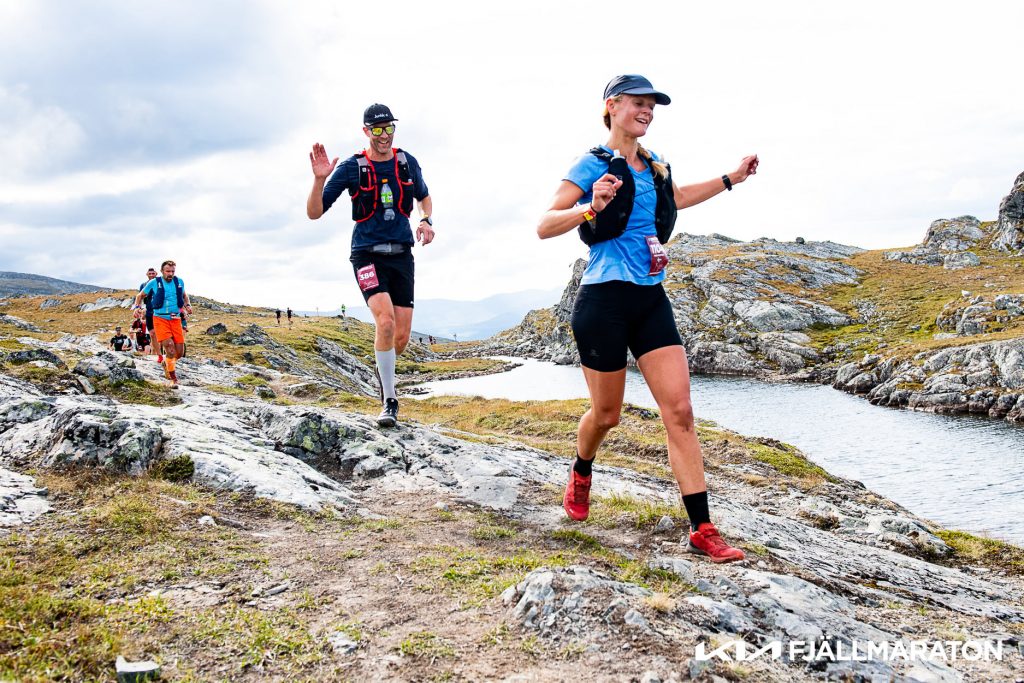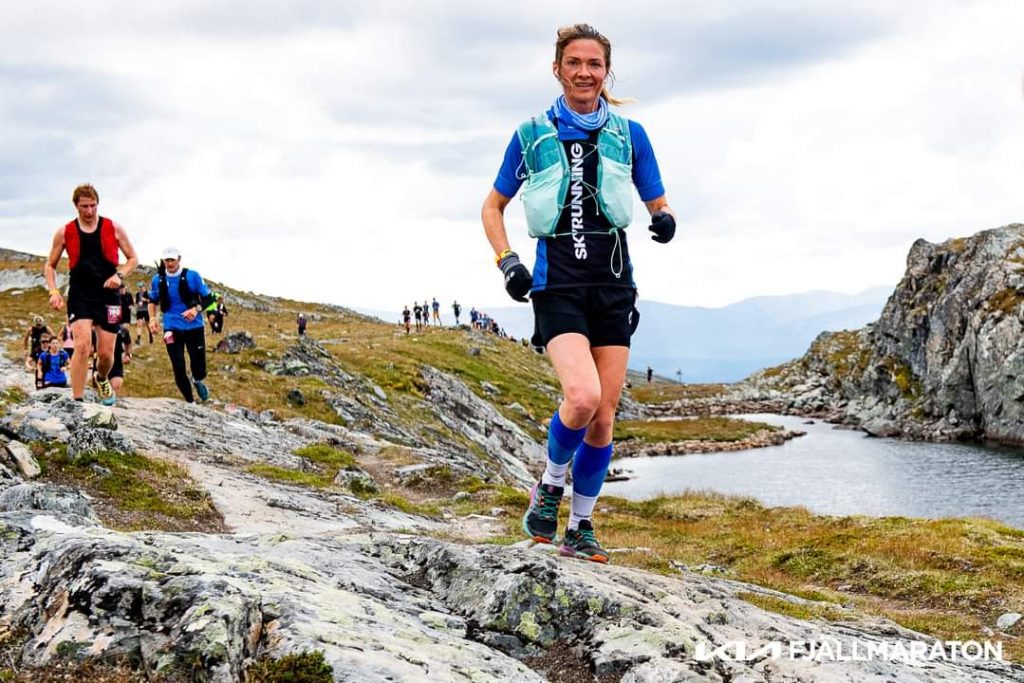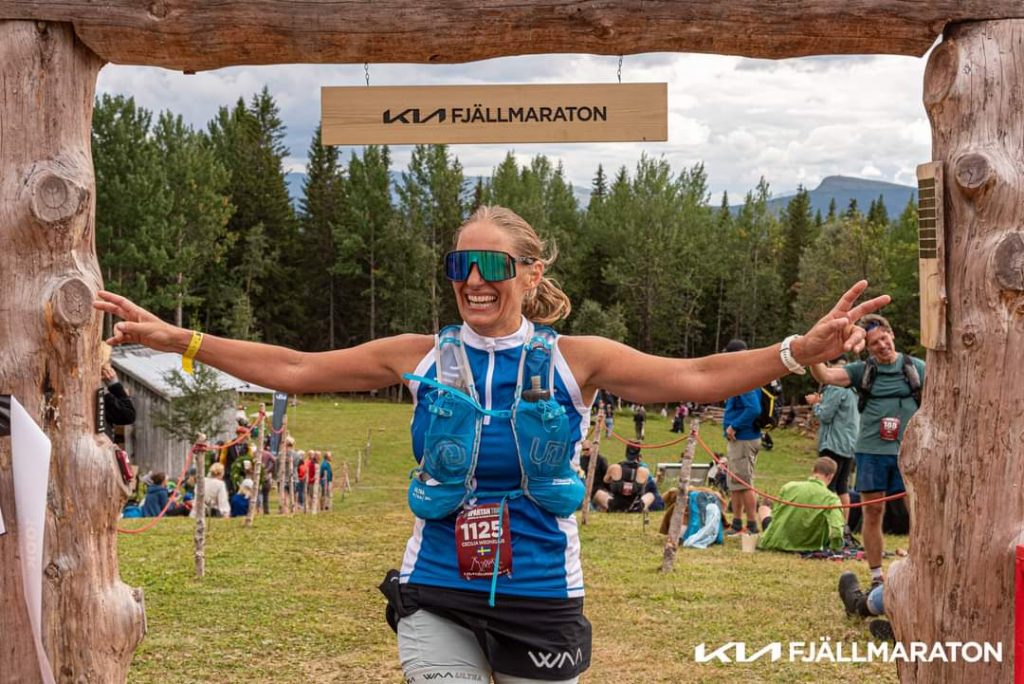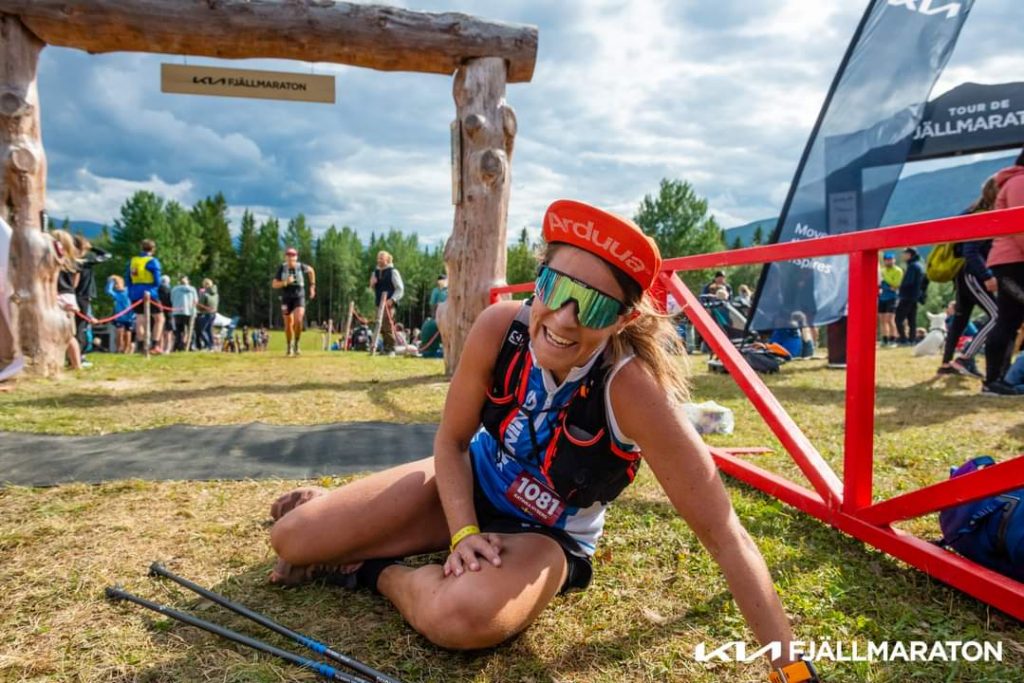 The hapiness you feel when you cross the finish-line in a race like this can not be described in words. And actually I was crying behind the big sunglasses of mine.
Team Arduua did a super great performance, and we are all very happy about the race and the whole marathon week! 😀
Team Arduua Female
Snezana Djuric, Serbia: 5:16 (10 place of 153)
Frida Hedman, Sweden: 5:27 (15 place of 153)
Sylwia Kaczmarek, Norway/Polen: 6:09 (33 place of 153)
Cecilia Wegnelius, Sweden: 6:12 (35 place of 153)
Katinka Nyberg, Sweden: 6:47 (66 place of 153)
Team Arduua Male
Tomas Amneskog, Sweden: 5:10 (place 47 of 343)
Fernando Armisén, Spain: 5:23 (place 55 of 343)
Well done Team Arduua and especially Tomas Amneskog, first male in Team Arduua and Snezana Djuric finishing strong in top 10 and Arduua Coach Fernando, coaching the team to their very best performance! ⛰🏃‍♀️💪
Also super congrats to the winners! Ida Nilsson at 4:16 and Jonathan Albon at 3:38.
We will be back!
It was a great week, and I will definitely recommend other Trail runners and their families to come here and enjoy the beautiful Swedish mountains.
If you are interested in joining our Team and our Online Coaching program, you are super welcome. We will definitely be back at this race next year also, and we are looking forward to it a lot!
For any questions, please send me an e-mail to katinka.nyberg@arduua.com.
/Katinka Nyberg
Like and share this blog post