23 September 2021
Curious about Skyrunning?
From sea to sky, skyrunning spans the great outdoors, across the world's mountain ranges…and the imagination of thousands of participants and fans.
It's a sport born in the wild, where the logic was to reach the highest peak in the shortest time from a town or village. Today it represents the peak of outdoor running defined by altitude and technicality and counts some 200 official races worldwide with around 50,000 participants.
Blog by Katinka Nyberg, Founder of Arduua Skyrunning.
People usually think that I'm crazy, doing this sport, even if they don't know so much about it. Also, the general idea of Skyrunning is usually not necessarily the same as the reality.
Therefor I have gathered the most common questions that I get and tried to answer them here in this blog.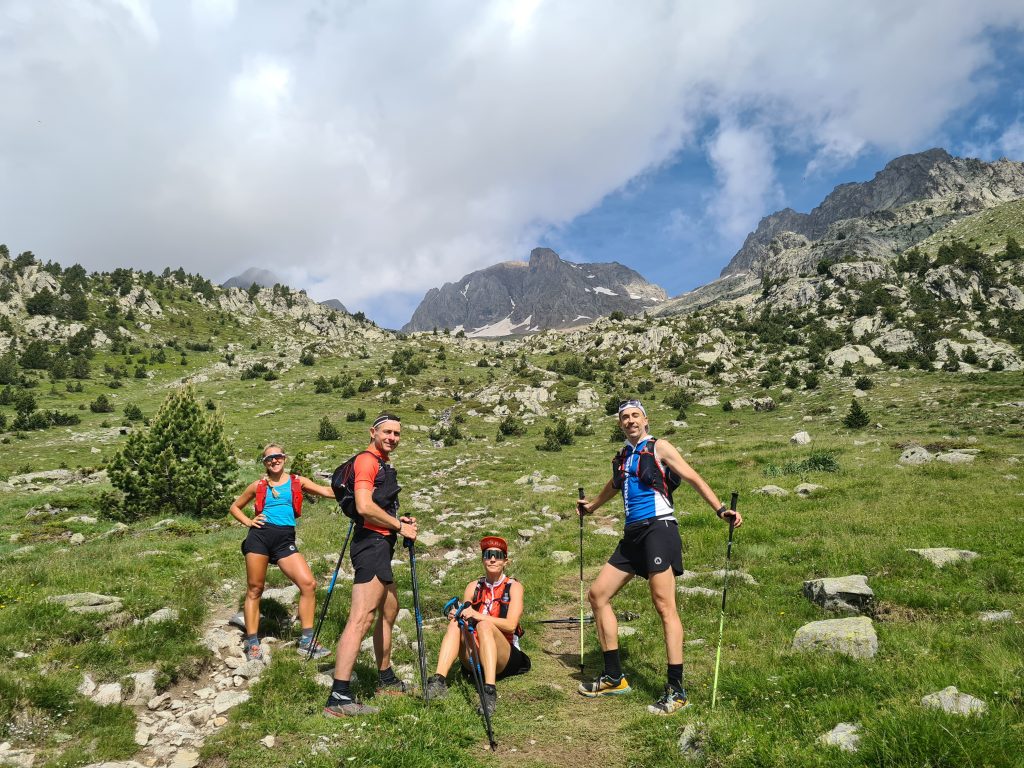 What is Skyrunning?
I get this question quite often, and the sport of Skyrunning is to many people unknown.
It doesn't necessarily mean that you are running on super high altitude with very thin air.
It doesn't necessarily mean that you run above the clouds.
Basically, it means mountain running with a certain level of steepness and technical difficulty. In some countries (for example Spain), they say just Trailrunning, and sometimes it's a definition of what you call it.
Then I get the next question.
– Wow! Do you really run from the village to the top of these very high mountains? It seems super hard.
My answer is then.
– No. I do power hiking with sticks uphill and I try to move/run as good as I can downhill.
– But races between 25 and 56 kilometres in mountain environment with a vertical climb of 2 000 – 4 100 meters sounds super hard. How do you do that? And do you run all the race?
– No. In a race like that, I also do a lot of hiking, taking good time for breaks, eating etc. Last race that I did in Tena Valley 43 km, 3600 meters of climb, super technical, took almost 14 hours.
How come you started with Skyrunning?
– About 4 years ago I did my first mountain marathon in Sweden "KIA Fjällmaraton", 43 km, 2100 meters of altitude. It's not really the same as the mountain races that they have in Spain, and quite easy compared to those. But still this race was like an introduction to my next passion in life. Skyrunning!
Since then, KIA Fjällmaraton has become a family tradition for me to run, and I still like it a lot. This year we were here too together with Team Arduua, running having lots of fun.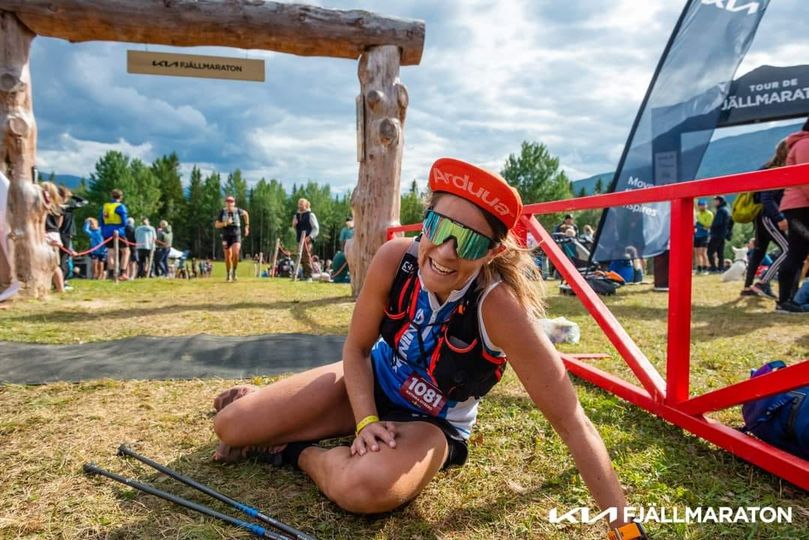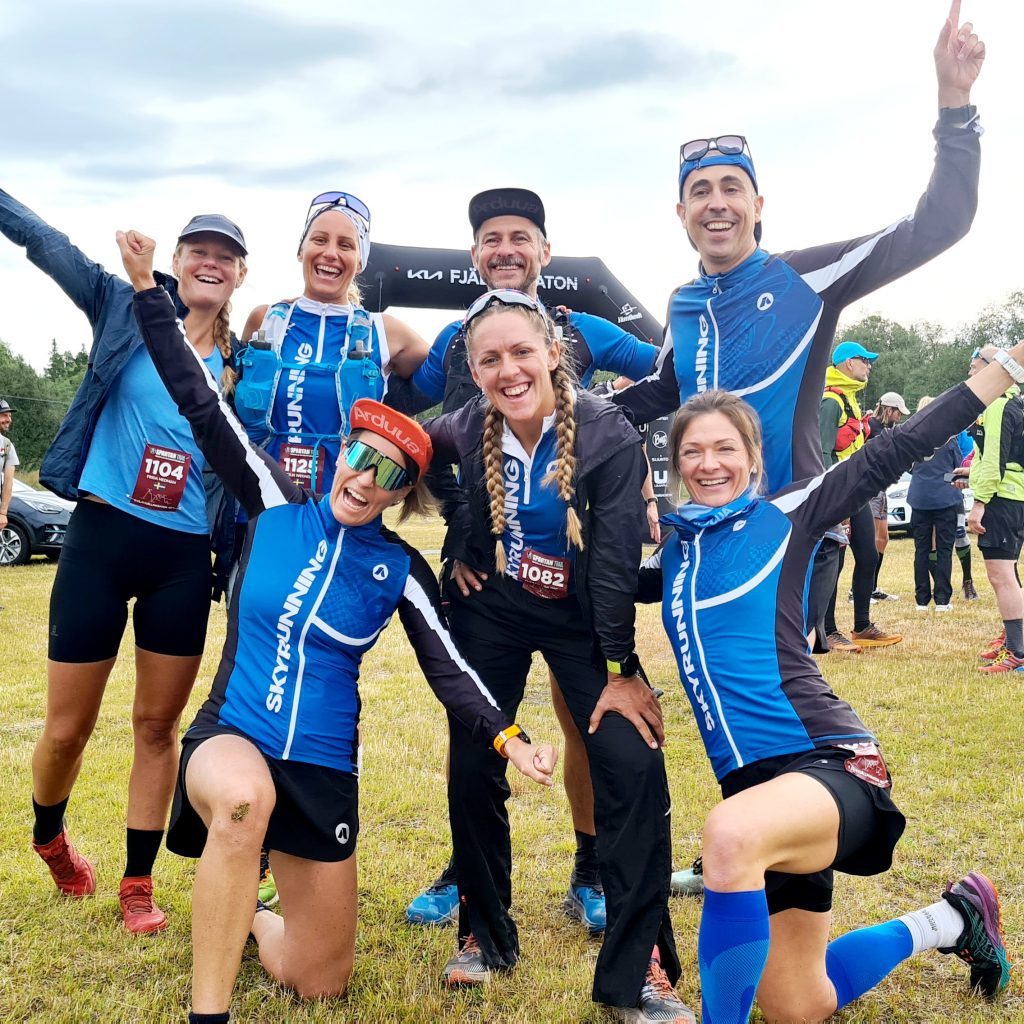 Which was your first Skyrace?
– My first Skyrace was at Madeira in 2019. Santana Skyrace, 23 km, 1672 meters of climb, in connection to Madeira Skyrace and the Skyrunner World Series.
It was here where I for the first time got connected to the Skyrunning culture. At Madeira Skyrunning is a people sport, and everybody does it. It was also here where I realised that Skyrunning is not just for the elites, and that anyone can do it (with some proper training of course).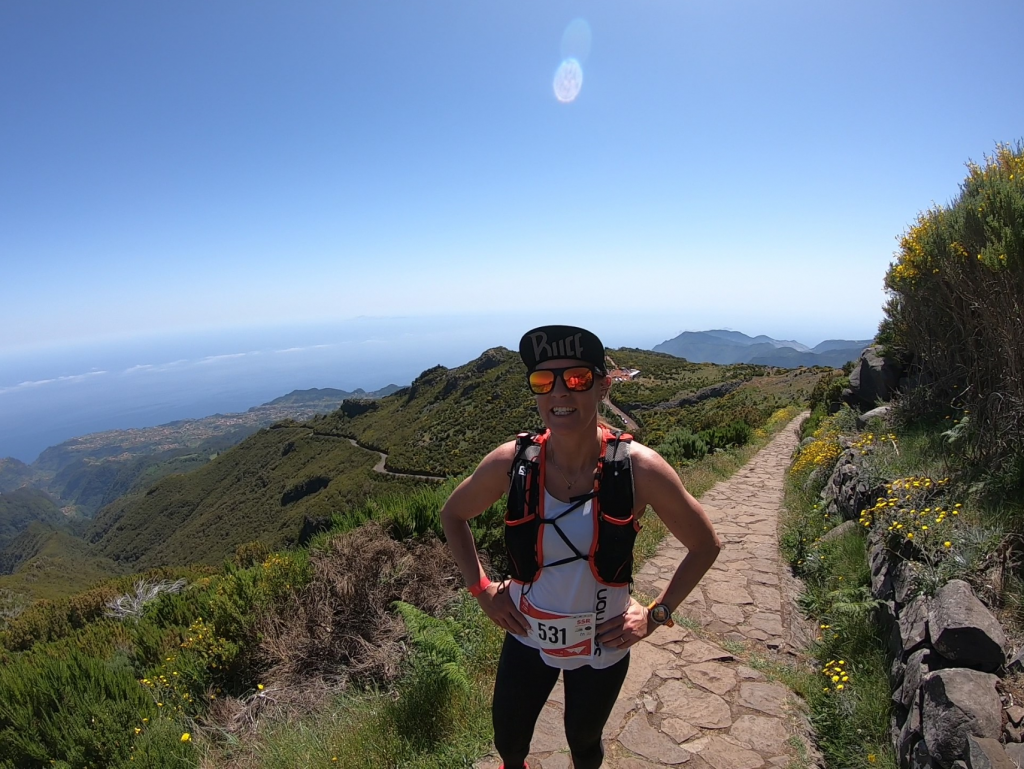 Which has been your hardest and most difficult race so far?
– Definitely it is Trail Valle de Tena in Spain, that I did in the end of August this year. 43 kilometres, 3600 meters of altitude and super technical.
Before doing this race I couldn't even dream about that it could even be possible to create a race like this one. It was super hard, very technical and took me always 14 hours. Some sections of the race were also quite scary with very steep and difficult parts where I had to use the ropes.
Lucky me I have been here before training on Camps together with Fernando (Arduua Coach), who is like home in this area.
I also love the people around the races, and the amazing feeling when you are passing these picturesque small villages, where many people are cheering you on. In Sweden we don't really have that part, and I can understand now why Trailrunning is such a popular sport in Spain.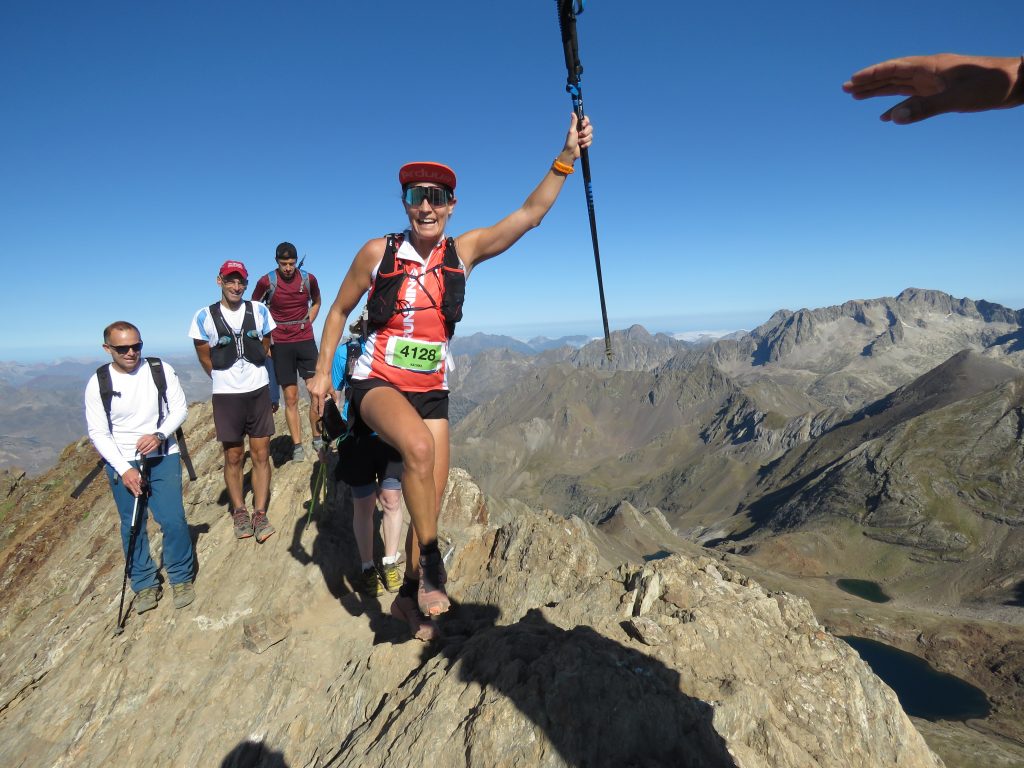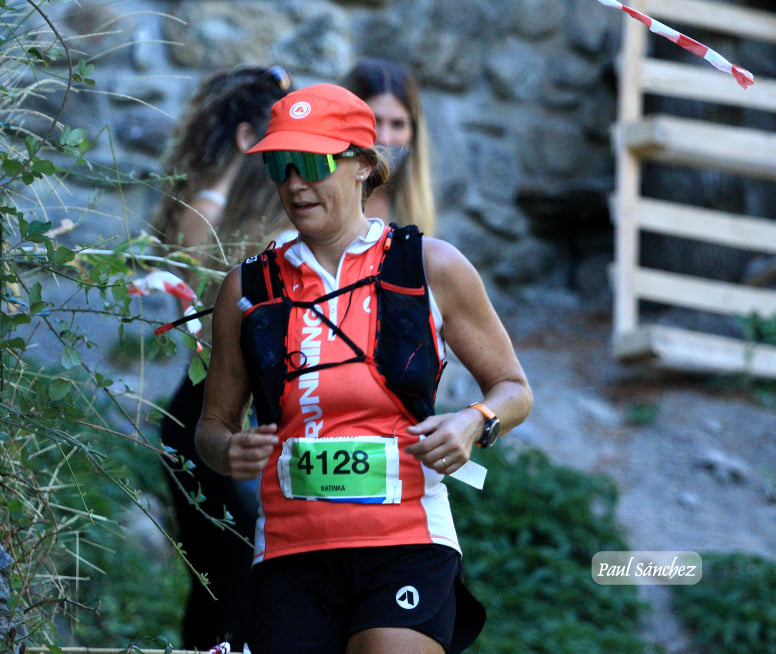 What do you like so much about the culture?
– The people in Spain loves Trailrunning. The races are like a party, and it is here you meet your friends and family in the weekends.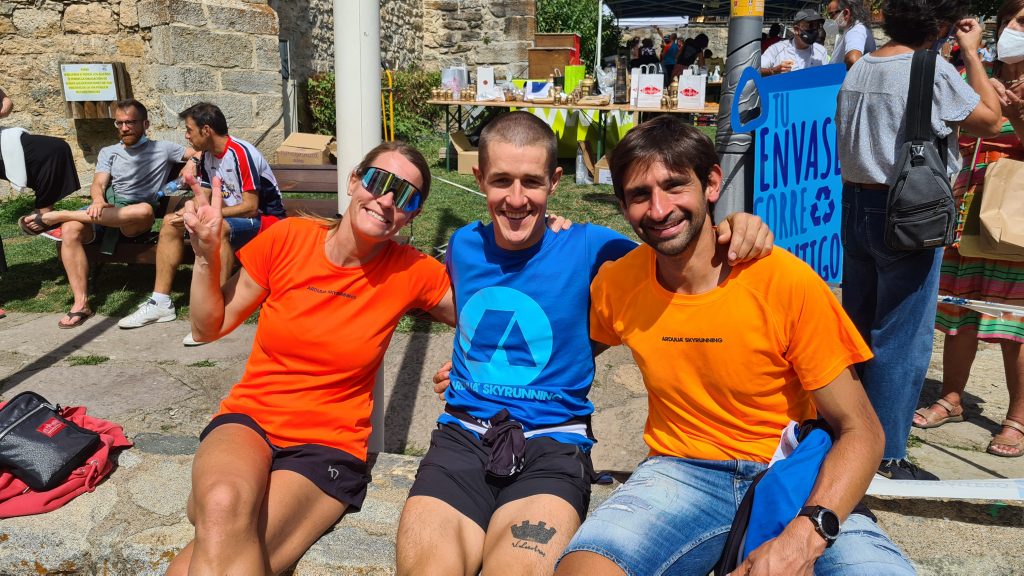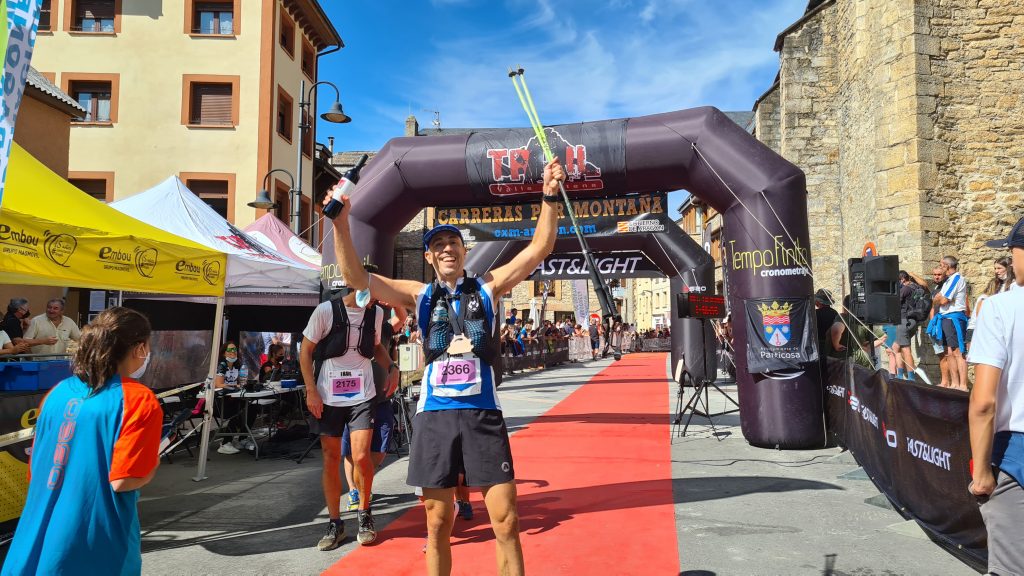 How do you train for a Skyrace?
– Well, it depends on which one of them. The short distance of Madeira Skyrace was no problem for me to make it when I was trained for the Swedish "Fjällmaraton", I just added some more Vertical meters to the training plan.
A race like Trail Valle de Tena requires a lot more and took for me many years of preparations to get used to this type of technical terrain and number of Vertical meters.
As I live in Stockholm, Sweden I have to make sure to travel to the mountains for training and/or racing at least 4 times a year in order to be well prepared. The rest of my training I do in Stockholm, via the Arduua Online Coaching program.
Compared to any other marathon or Ultra training plans, the type of training we do is a bit different:
We train more Vertical meters (I usually do it in our local Slalom slope (Hammarby-backen), doing hill-repeats).
We train more strength training, and a lot of specific strength training like eccentric force for the quadriceps (downhill muscles).
We train a lot Polarized (20% pace changes super hard in zone 5, and 80 % easy runs and long runs)
We train more mobility and stretch in order to avoid injuries and gain a better running efficiency.
But please take into account that the training is individual, and it's not a good idea to copy someone else's training plan.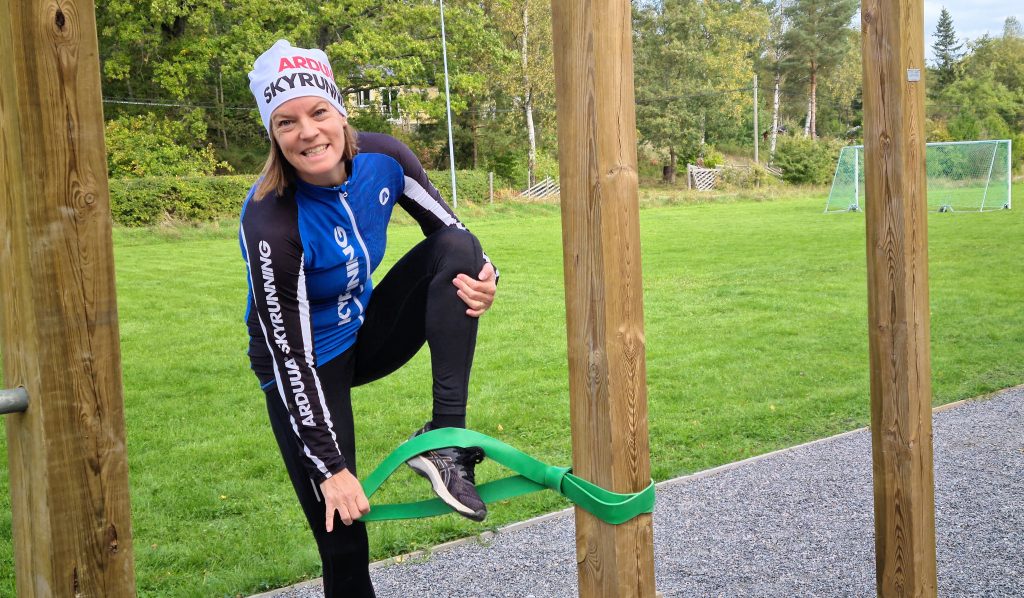 Whats your next big race?
– My next race is Madeira Skyrace 9 October 2021, 56 km, 4100 vertical meters. Actually, I've been dreaming about this race since 2019 when I did the shorter distance Skyrace at Madeira, and now I'm ready for it.
And extra great is that many of our runners from Team Arduua that is taking part of the Online Coaching training is coming to Madeira too for their first Skyrace.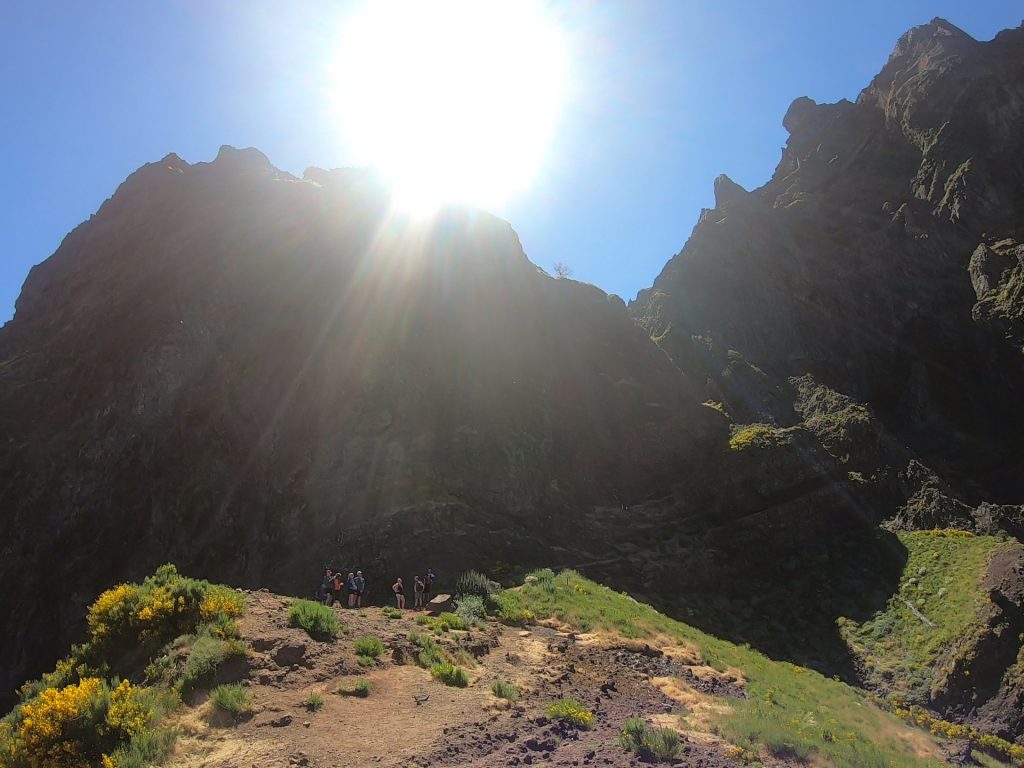 I still don't understand exactly what is Skyrunning, and the difference from Trailrunning?
– Okay, I understand. That is not always 100% clear, and different people use different names of the same sport. Therefor I have copied the definitions of Skyrunning from Skyrunning.com webpage below…
Definitions of Skyrunning
The International Skyrunning Federation represents the governing authority of skyrunning – mountain running above 2,000m over extremely technical terrain. Three disciplines define the sport which are not just based on distance, but vertical climb and technical difficulty: Sky, SkyUltra and Vertical.
SKYRUNNING – The discipline of mountain running up to or exceeding 2,000m altitude where the minimum average incline is 6% over the total distance, and at least 5% of the total distance has an incline of 30% or more. The climbing difficulty must not exceed II° grade* (*UIAA). Poles, crampons and hands may be used to aid progress. Technical gloves and other equipment may be compulsory for some races.
SKYRUNNING DISCIPLINES
Skyrunning disciplines are divided into different categories: SKY, SKYULTRA and VERTICAL, SKY SPEED, STAIR CLIMBING, SKYBIKE, SKYRAID and SKYSNOW defined in detail below. The courses may be over paths, trail, moraine, rock, snow or glacier. Asphalt must be less than 15% of the total distance. Where the altitude does not reach 2,000m, the courses must have a minimum average of 6% incline over the total distance (12% uphill) and should reach the highest points in the area.
SKY – Races between 20 km and 49 km long with 1,200m minimum vertical climb. Races that reach over 4,000m altitude must be over 10 km long.
SKYULTRA – Races between 50 km and 99 km long with 3,000m minimum vertical climb or the maximum finishing time must be under 16 hours.
VERTICAL – Uphill only races with 1,000m vertical climb over variable terrain, not exceeding 5 km in length. The minimum average incline must be 20% and 5% of the total distance must be over 33%.
SKYSPEED – Races with 100 metres or more vertical climb and a minimum of 33% incline.
STAIR CLIMBING / VERTICAL RUNNING – Vertical races with an incline over 45% on stairs indoors or outdoors. The minimum vertical climb is 100m. Different disciplines may be defined. Continental and World Championships may be held.
SKYBIKE – Duathlons consisting of a road bike or mountain bike race with a Vertical Kilometer® or other skyrunning competition.
SKYRAID – Skyrunning team races over long distances combining other sports such as cycling, skiing, climbing etc.
SKYSNOW – Races on snow (at least 70%) with compulsory use of approved micro-crampons (see 5.5.2). Two disciplines are defined:
Vertical: under 5 km with a minimum 15% incline
Classic: over 9 km with a minimum total incline of 3% and sections over 10%. Races for Youth categories must be at least 5 km long with 200m vertical climb.
Continentals and World Championships may be held.
SKYRUNNING TECHNICAL LEVELS – Additional factors such as average incline, altitude, snow fields, glaciers, etc, may be used to define the technical level of a course.
SKYRUNNING RACE TITLES
SKYRACE® – Generic definition of skyrunning competitions with a minimum 20 km distance and 1,200m vertical climb.
SKYMARATHON – minimum distance 30 km and under five hours' for the winner's time. Minimum 2,000m vertical climb or if 4,000m altitude is reached. Races that reach over 4,000m altitude must be over 10 km long.
VERTICAL KILOMETER® – Races falling under the Vertical discipline. The Vertical Kilometer® is defined at various altitude levels (+/- 200m variable). Example: from 0 – 1,000m, 1,000 – 2,000m, 2,000 – 3,000m. A double or triple Vertical Kilometer® is also recognised.
Source: https://www.skyrunning.com/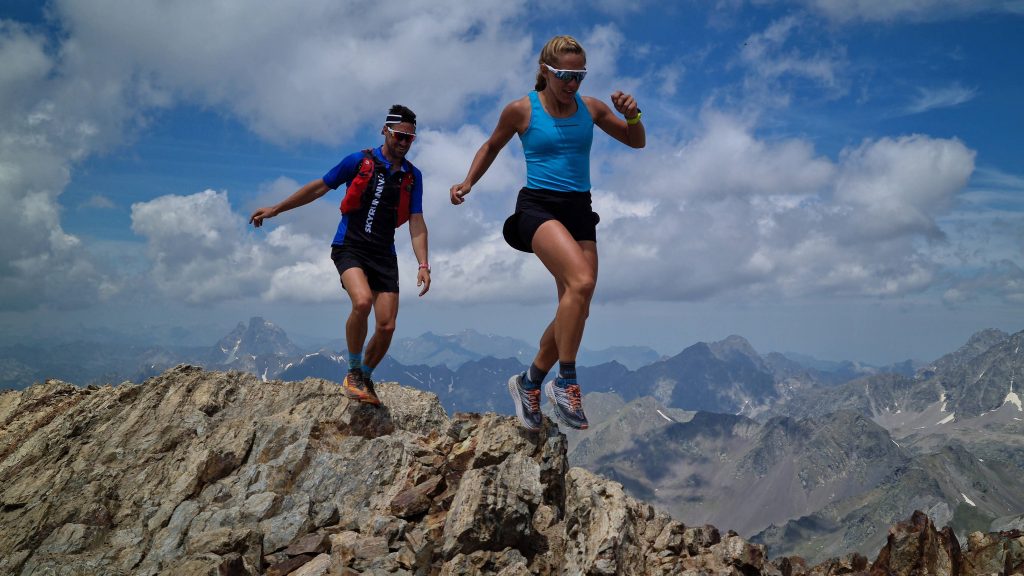 Still interested?
Please contact us for any types of questions about Skyrunning, and we will try to help you. You are also super welcome to join Team Arduua in any of our races next season and take part in our Online Coaching training.
katinka.nyberg@arduua.com, Arduua Founder
fernando.armisen@arduua.com, Arduua Head Coach.
You can do it!!
/Katinka Nyberg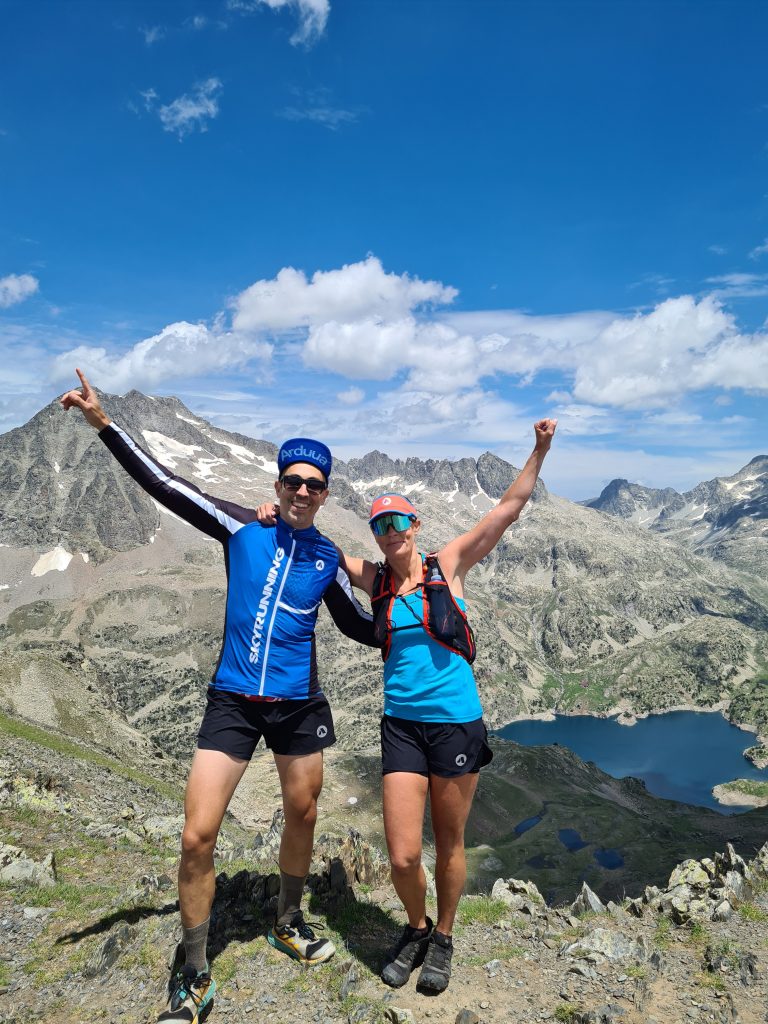 Like and share this blog post