24 March 2023
Run and Enjoy in Rioja
Rioja is not only Wine. There are also mountains, trail races, amazing hiking, and many things to do.
This season Team Arduua is taking part of La Rioja Mountain Races, which is a circuit of 11 races in different places in the region of Rioja.
The 3 races where we will be attending as a Team Arduua will be:
Trail Peña Isasa in Arnedo, 12th March, with options of 30km/1.300D+ and 15km/350D+.
Matute Trail in Matute, 20th May, with options 23Km/1.200D+ and 13K/550D+.
Ultra Trail picos de la Demanda in Ezcaray, 16 September, with options of VK(2.3Km/720D+), 11k/500D+, 21K/947D+ and 42K/2.529D+.
The purpose of the circuit is to promote physical activity, under the scope of 'sports for all', and promote the region of Rioja as a good place for trail running as well as tourism.
Arduua is silver partner to this race circuit, and in connection to this race, and our stay in Rioja, we have been taken part of a local project, where Katinka Nyberg (the CEO/Founder of Arduua) has been participating in recording a reality documentary, about her experience both in the race, and a few days living in Rioja.
Visiting places of interest, eating typical food, having meetings with political personalities, visiting factories, enjoying her stay in Rioja.
In this blog by Katinka Nyberg, you will follow her seven days of stay, of enjoying and recording in Rioja.
Blog by Katinka Nyberg, CEO/Founder of Arduua.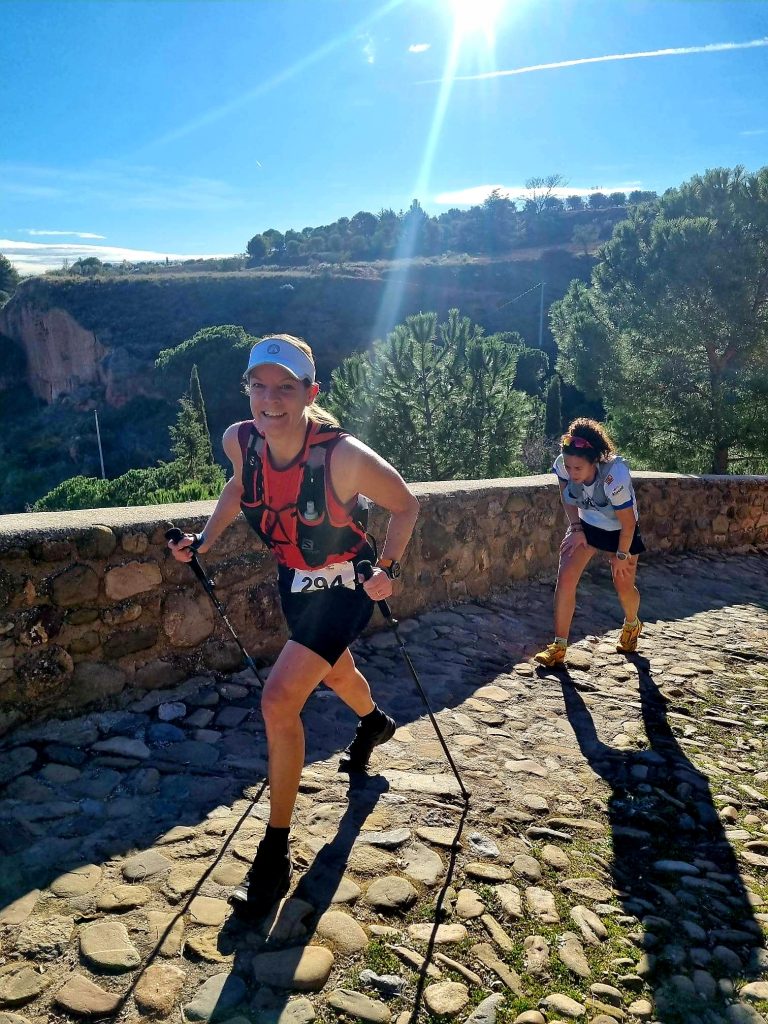 Travelling in Rioja for 7 days
The whole idea with this trip and this project was to enjoy Rioja, travelling around the region, doing some tourism, and to meet some of the sponsors of the project, in connection to one of the races of La Rioja Mountain Circuit.
I arrived Thursday 9 of March to Bilbao airport late afternoon, after a long day of travelling. Alberto and the film team, Arnau and Luis, picked me up, and met me with a warm welcome to Rioja, and to Spain.
Cameras on, and the project already in full swing.
In the car we had our first interview. We talked about the role of women in Trail, and also the differences between Sweden and Spain, which are many. 🙂
Then our first stop would be to visit Haro, the capital of wine. Stating with checking in at the Wine & Soul suites.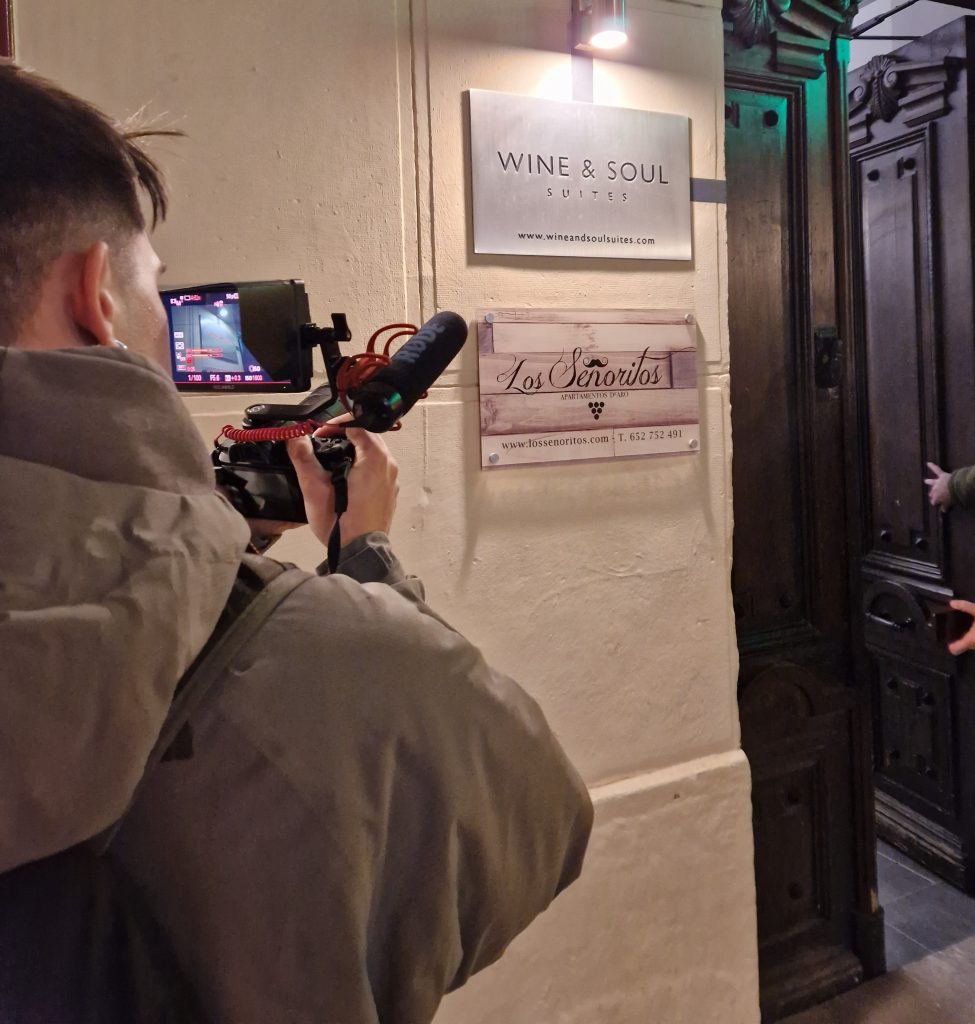 Visiting Haro, the Capital of Wine
Haro is a very charming little village, most famous for being the capital of wine. I was staying in the center of the old town, just a minute from the square. Lots of bars and restaurants in the area, and I can imagine this place in the weekends when it's fully crowded with people.
The first people to meet up with on this trip was Daniel and Alba, the race organizers of Haro Wine trail, which will be the last race in the circuit.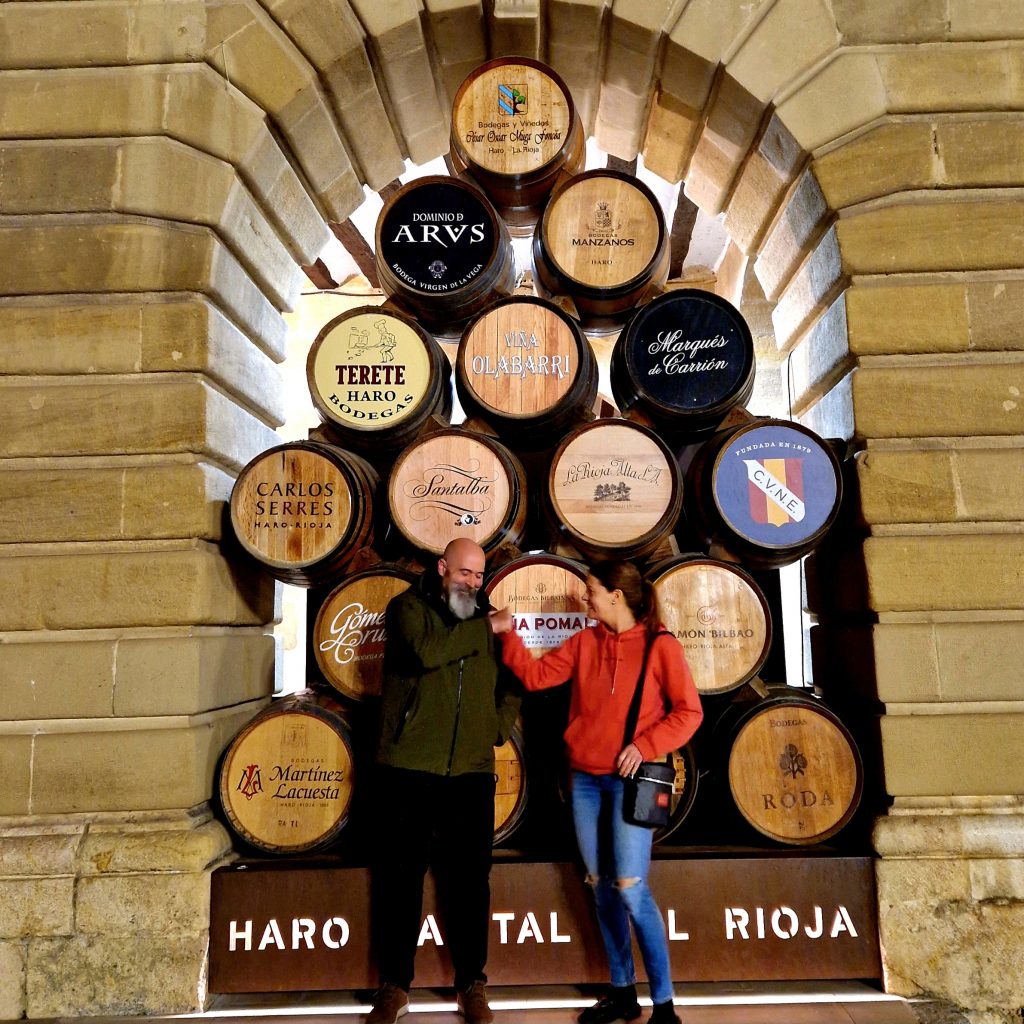 We had a very nice dinner together at the Bethoven restaurant. A very genuine experience where we were also invited to the kitchen, where they were explaining a little bit more about the food that we were going to eat.
You will notice in this blog that the social lifestyle visiting restaurants and have a nice meal together is very central in the Spanish culture.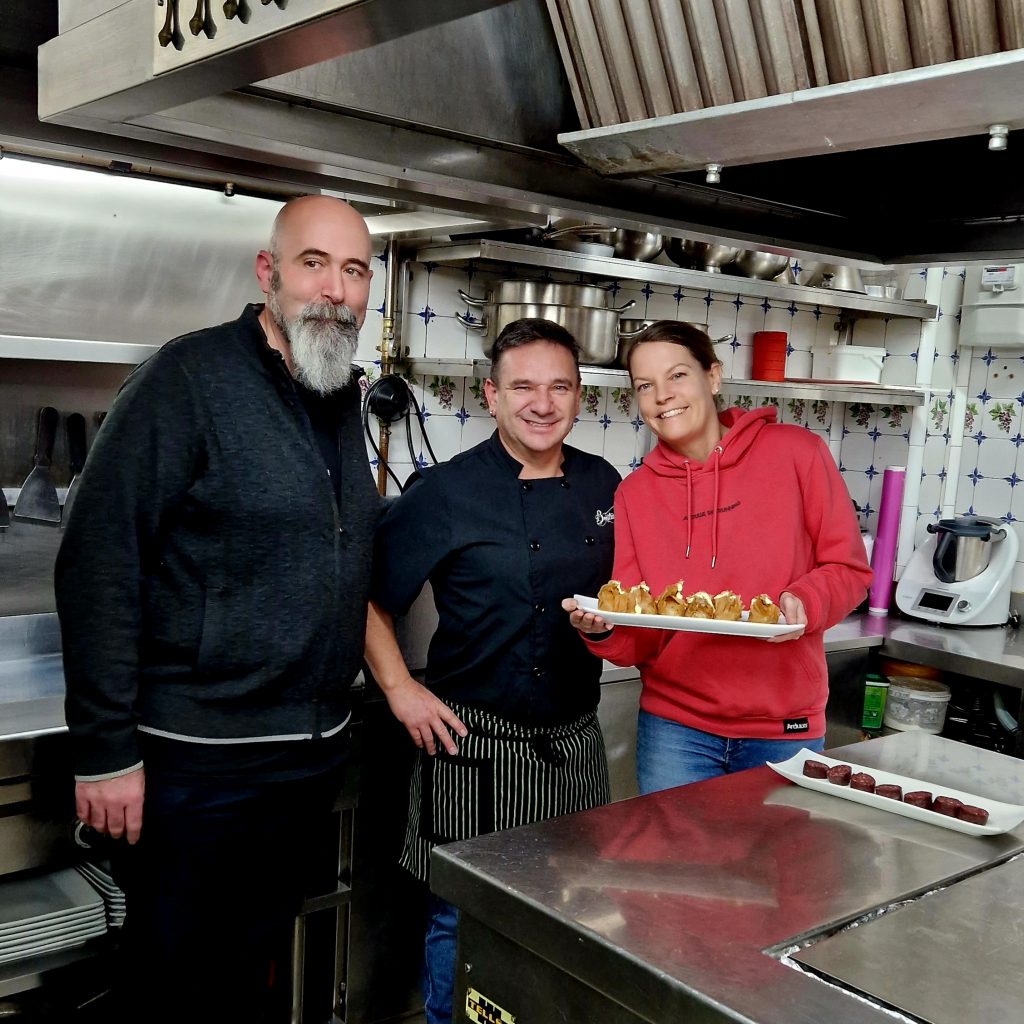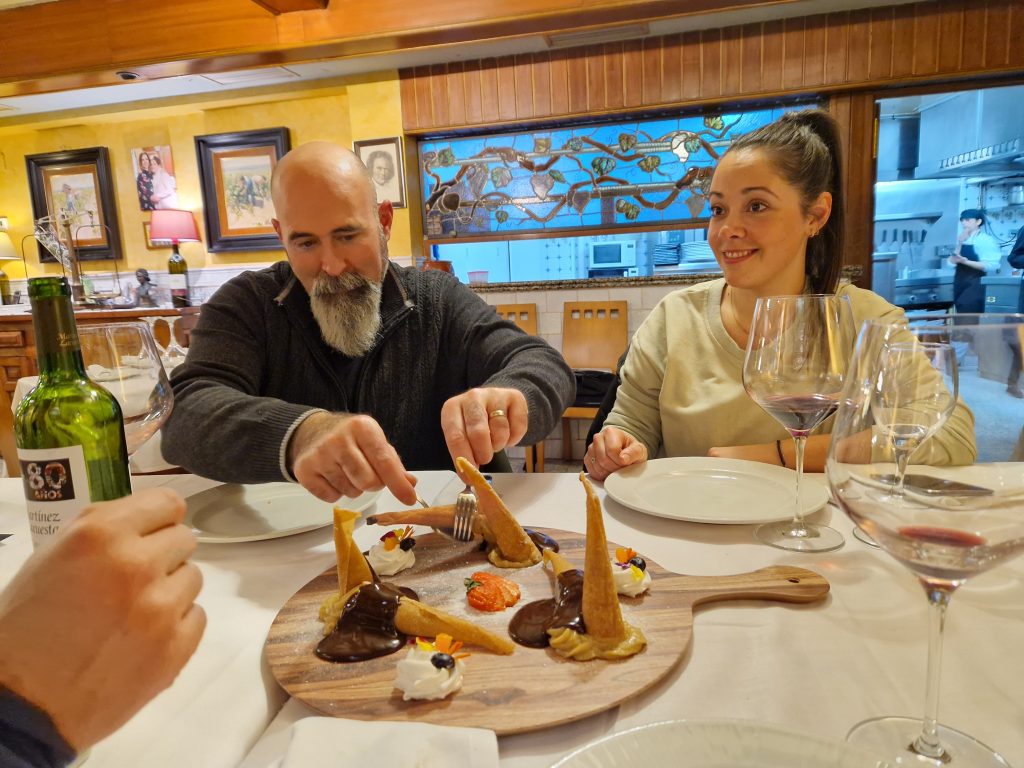 After a very nice Spanish meal together, time to go to bed. getting ready for tomorrows adventures.
Visiting Bodegas Ramón Bilbao
Ready for day 2, starting off with a visit at the Bodegas Ramón Bilbao, all dressed in running clothing, ready for the mountains, later that day. 🙂
At the winery we met with Daniel and Alba from Haro Wine Trail and some new people involved in the local Mountain Club, and also in politics.
We got a very nice, guided tour through the winery, and guided tasting of the wines of Bodegas Ramon Bilbao.
I never been to a Winery before, and it was very interesting to see the whole process, and also being able to taste the wine. The winery was very beautiful, surrounded by its own vineyard, with amazing views.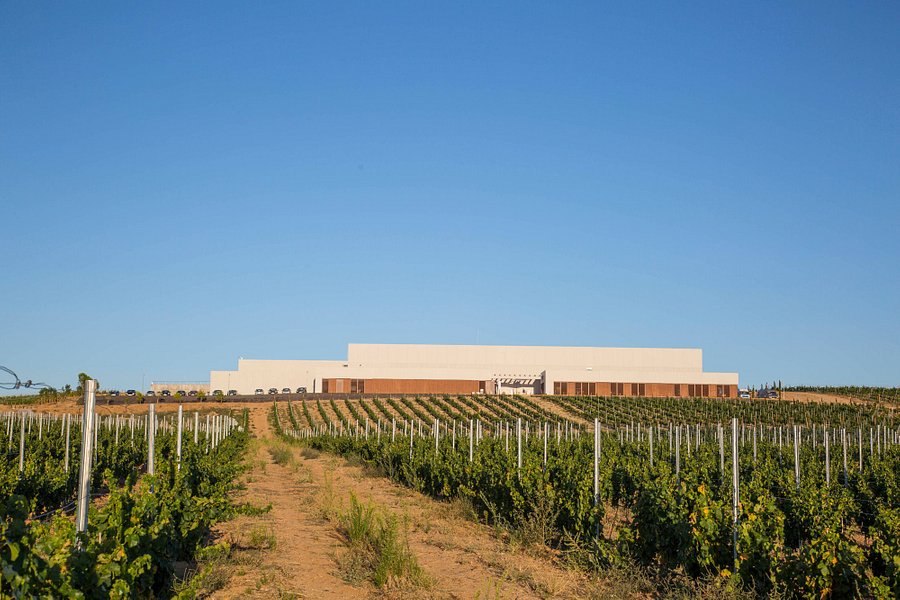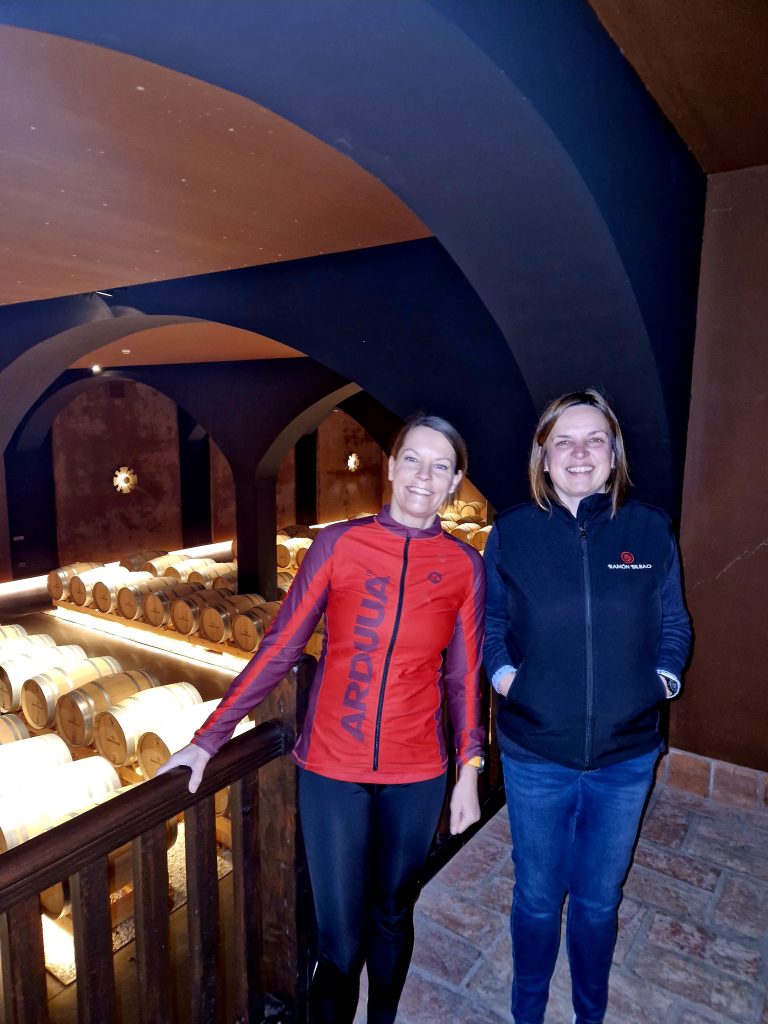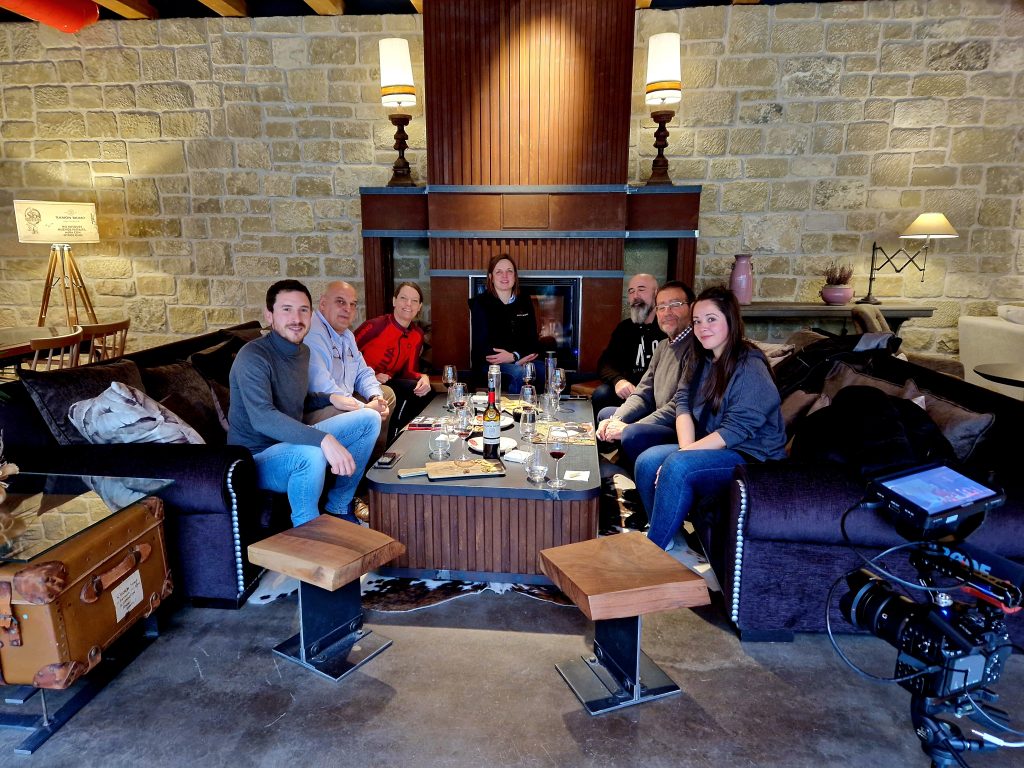 Moving on to next village…
Visiting Nájera
Situated 27 kilometers from Logroño, Nájera is one of the towns on the Pilgrim's Route to Santiago de Compostela, thanks to King Sancho III, who in the 11th century modified the route so that it became a staging post for passing pilgrims.

Next stop for us was to go and see the Monastery Santa Maria, learning about history of Najera, also meeting up with some nice personalities from the city council.
Visiting the Monastery of Santa María la Real
An impressing building smoothly integrated to the mountains behind.
According to legend, this beautiful monastery was founded in 1052 by king Don García Sánchez III, after he found a mysterious image of the Virgin Mary in a nearby cave.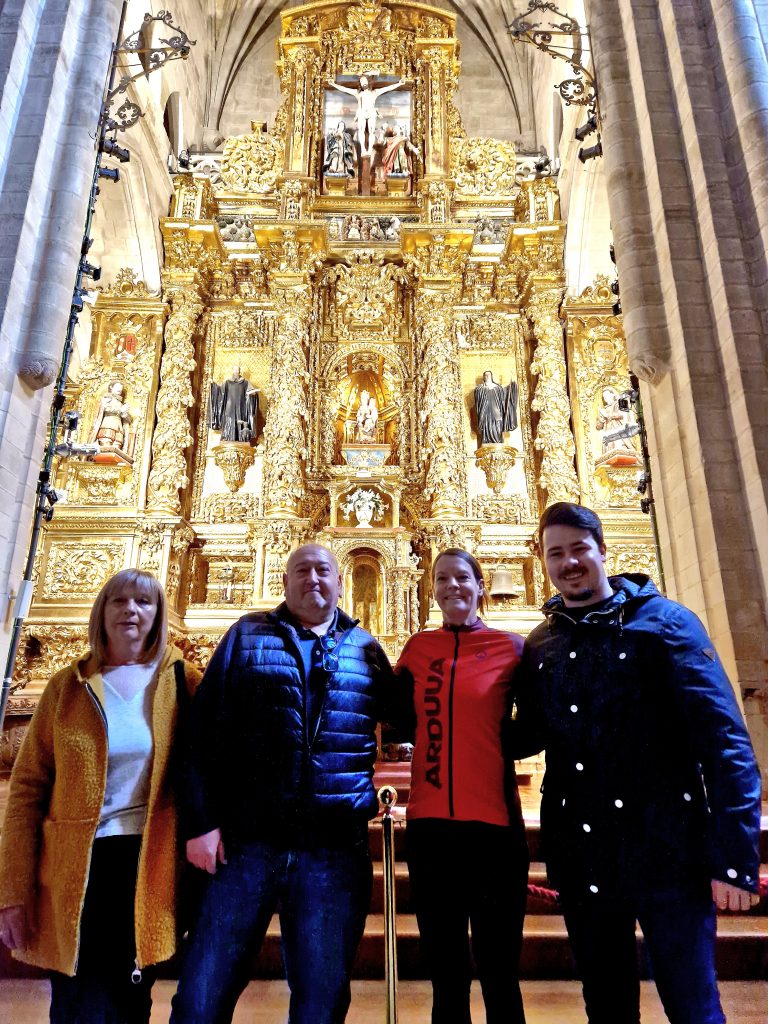 Finally, time for today's highlight. Go for a run in the mountains of Najera.
Alberto and the film team wasn't too much into running so I had to go by myself. Therefor we decided that I will run, while the others would take the car and meet at a peak, close to there.
But what they didn't know was that my local sense isn't the best and that I'm not that good at finding the right way.
So, unfortunately, I went to the wrong peak, and there was no video.
For me that was no problem. I had a very nice run, and the view from up there was amazing. 🙂
But Alberto was completely out of his mind, and he taught he lost me. But no worry. Everything went okay, and I found myself back to the car.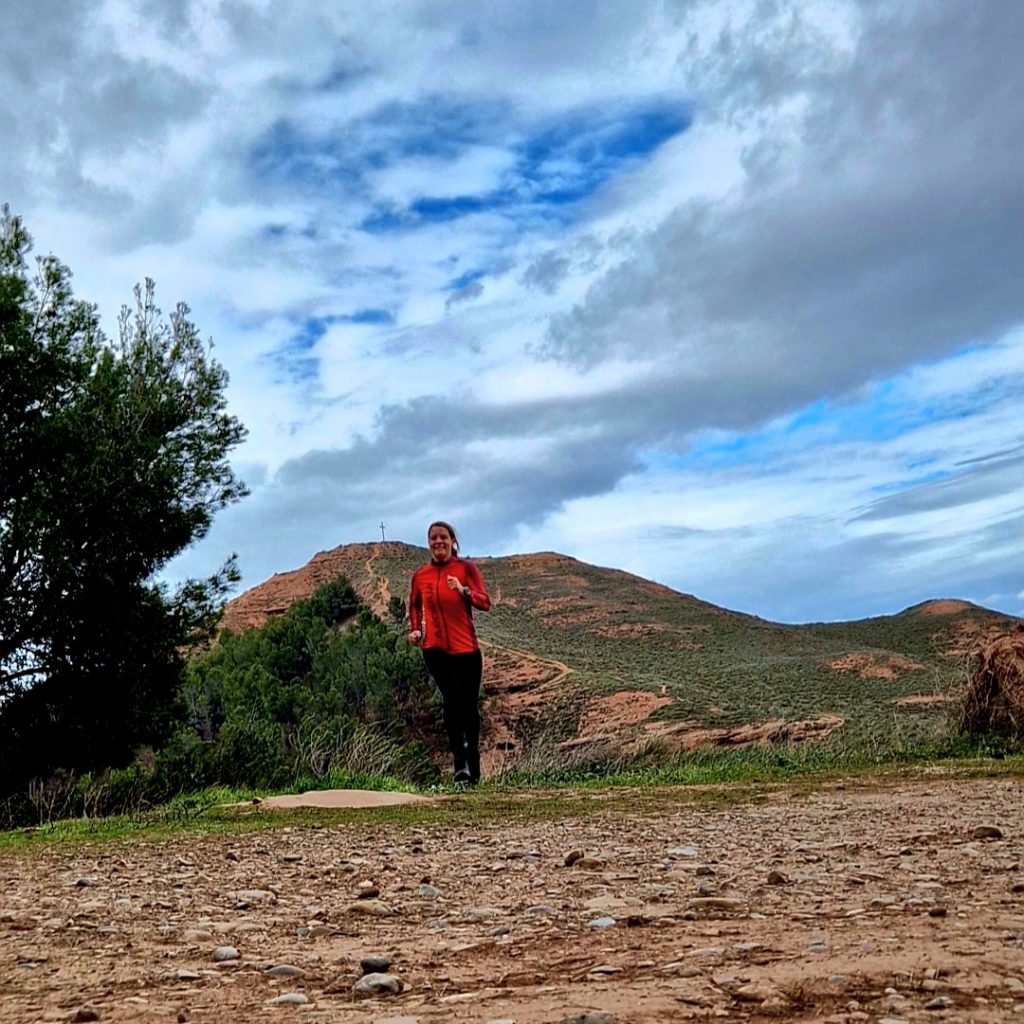 As we were running a little bit late according to schedule, after the run, unfortunately no time for shower, going straight to the restaurant.
Enjoying Restaurant La Vieja Bodega
During my stay in Rioja this top-class restaurant, was absolutely my favorite.
Very genuine, very well-cooked food, and very nice people working there. The owner who was also a hiker also showed us around in the kitchen and showed us how they were preparing the meals.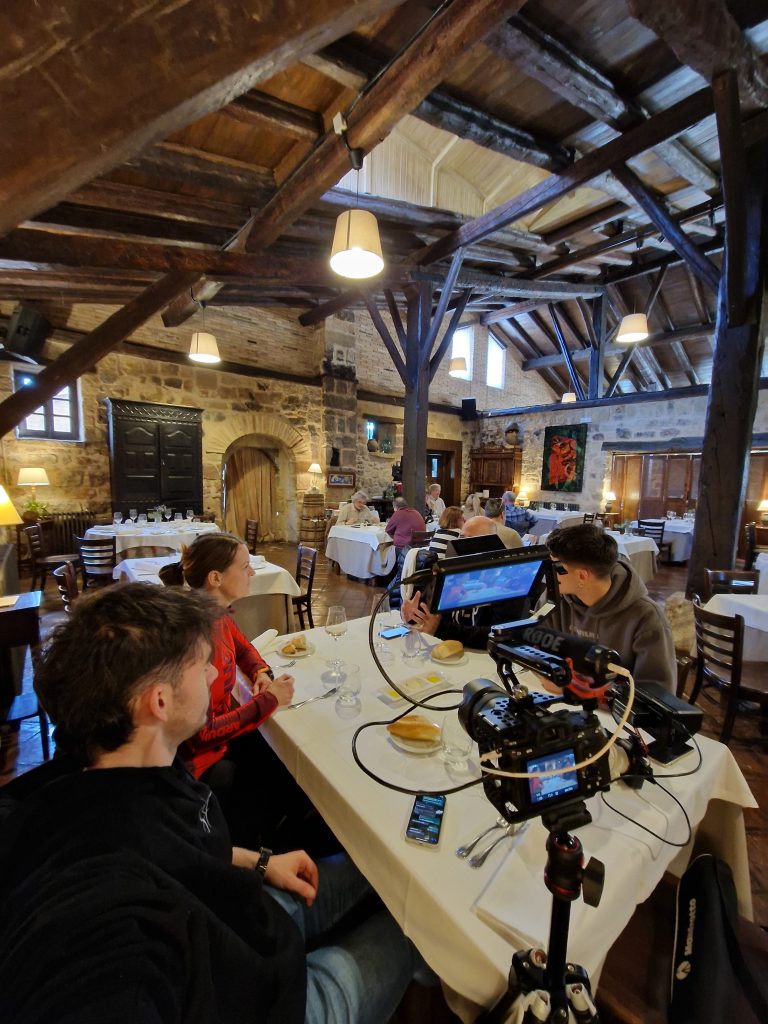 Every little step and every move we did on this trip. Always recording. 🙂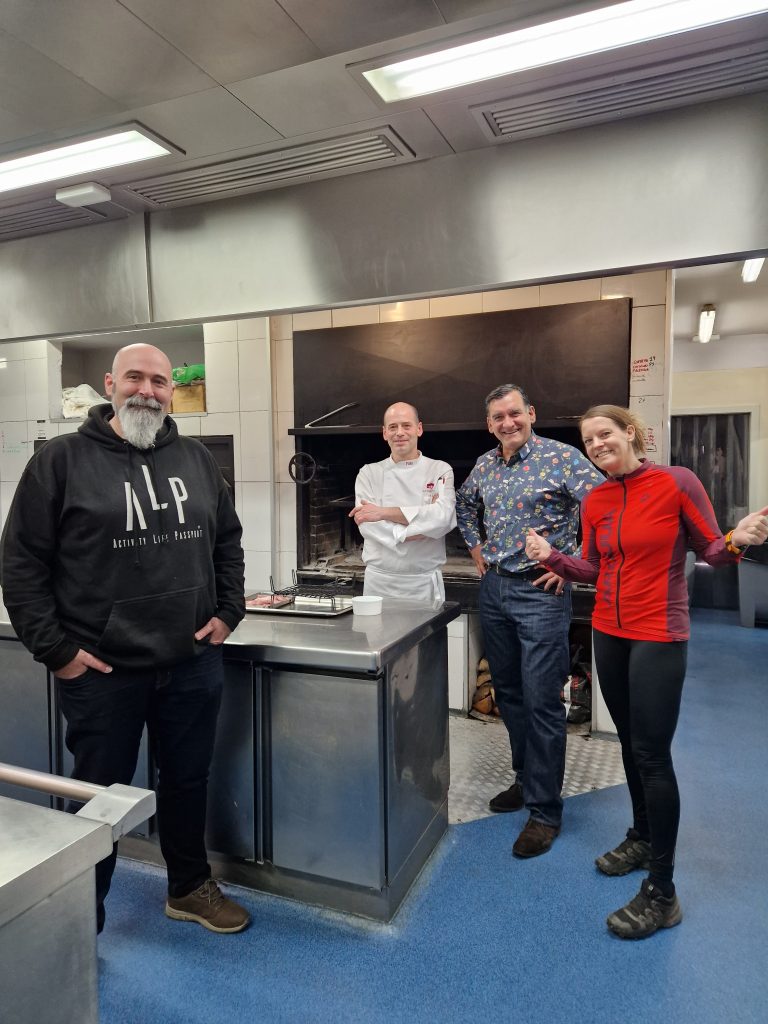 Very happy, and many impressions after a long day. Time to travel to next place that would be Logroño, the capital of Rioja.
Visiting Logroño, the Capital of Rioja
Always starting the day with a cup of coffee together. That is the Spanish way of living! 🙂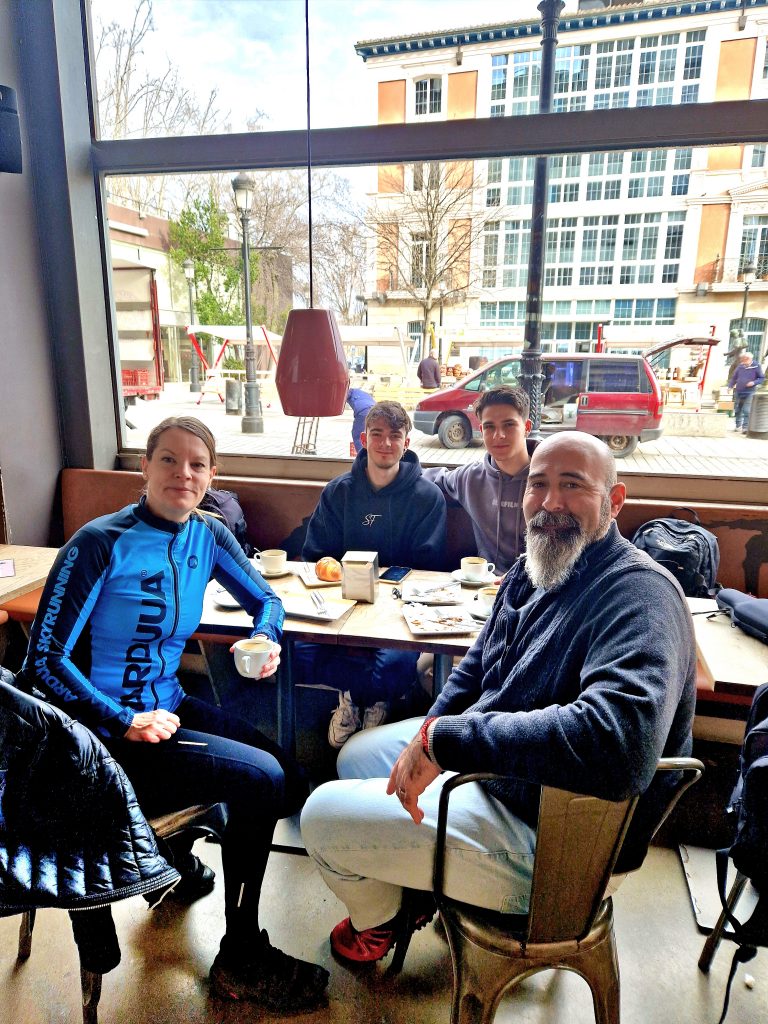 Even if Logroñois the capital of Rioja, its a quite small city, and very easy to discover by foot.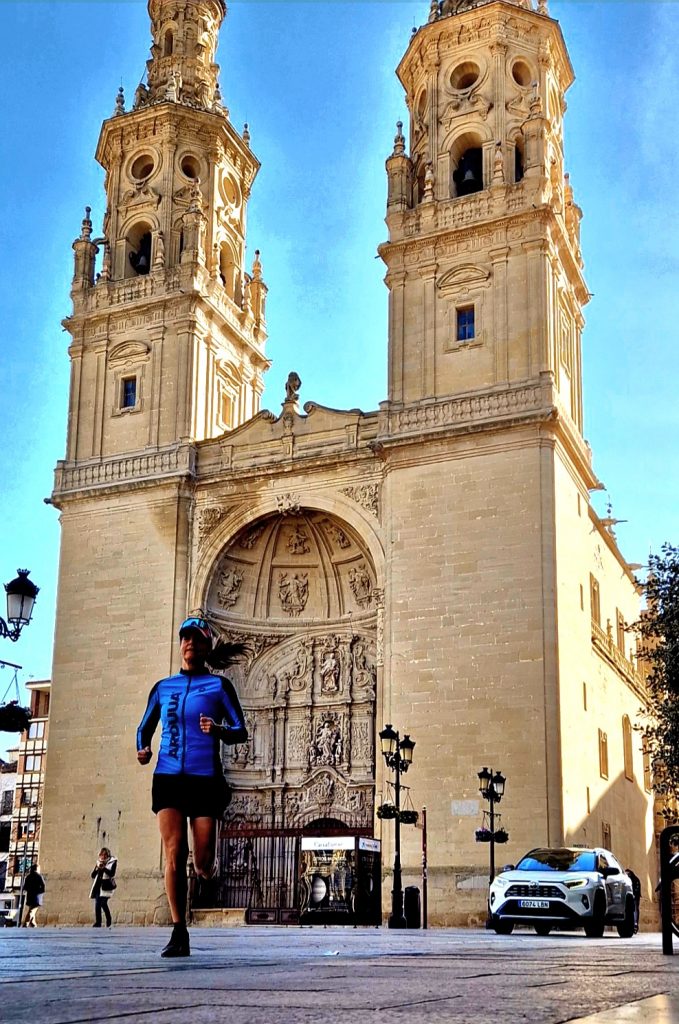 Visiting Casa de la Imagen
The first visit for today was to visit Casa de la Imagen in Logroño, where the boys from the film team went to school.
This place is also a gallery for old photos, and their teacher showed us around. Very much "Harry Potter" feeling over this place. Very old, and very genuine.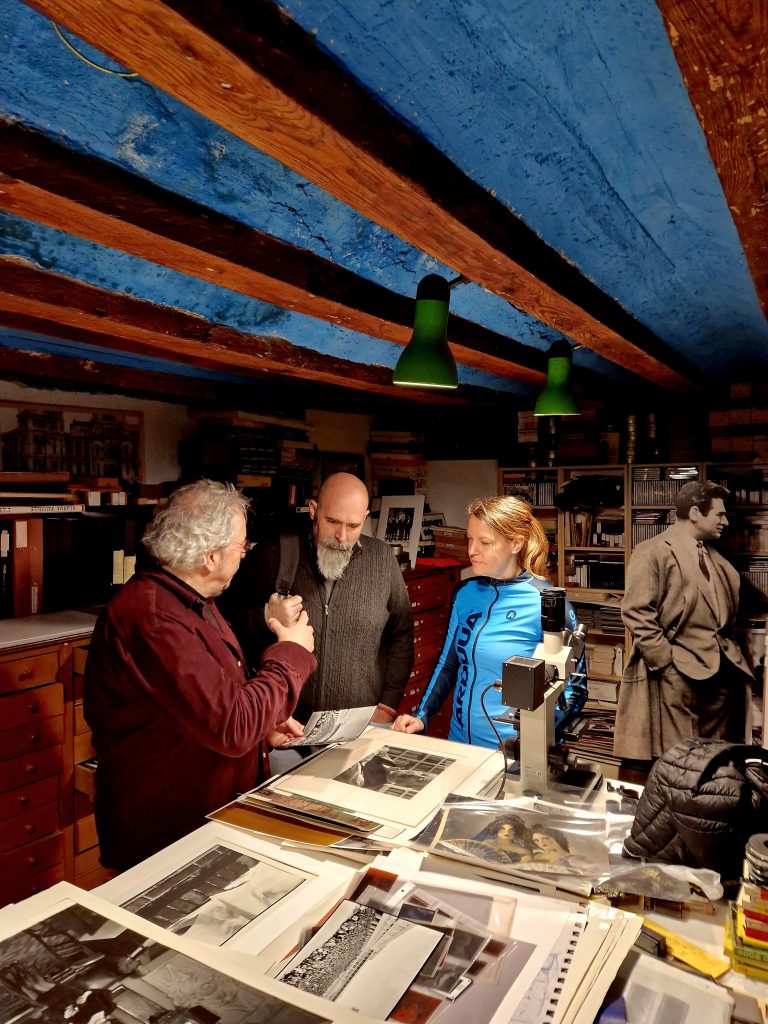 Moving on to Arnedo…
Reaching Arnedo, the village of Trail Peña Isasa
Reaching the main point of this trip. Trail Peña Isasa in Arnedo.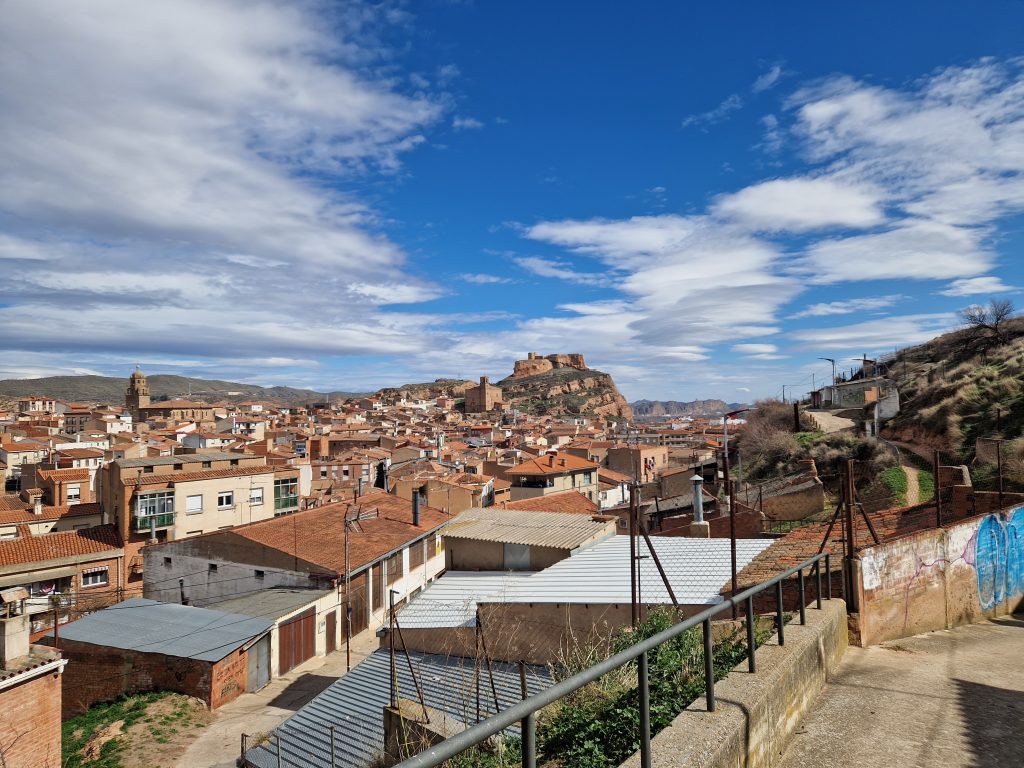 Visiting the caves of Arnedo
This was one of my favorite tourist attractions of this trip. Very interesting to see, that there were people living in these caves, back in the days.
In the background of the photo below from the caves of Arnedo you can see Peña Isasa, the main peak of the race.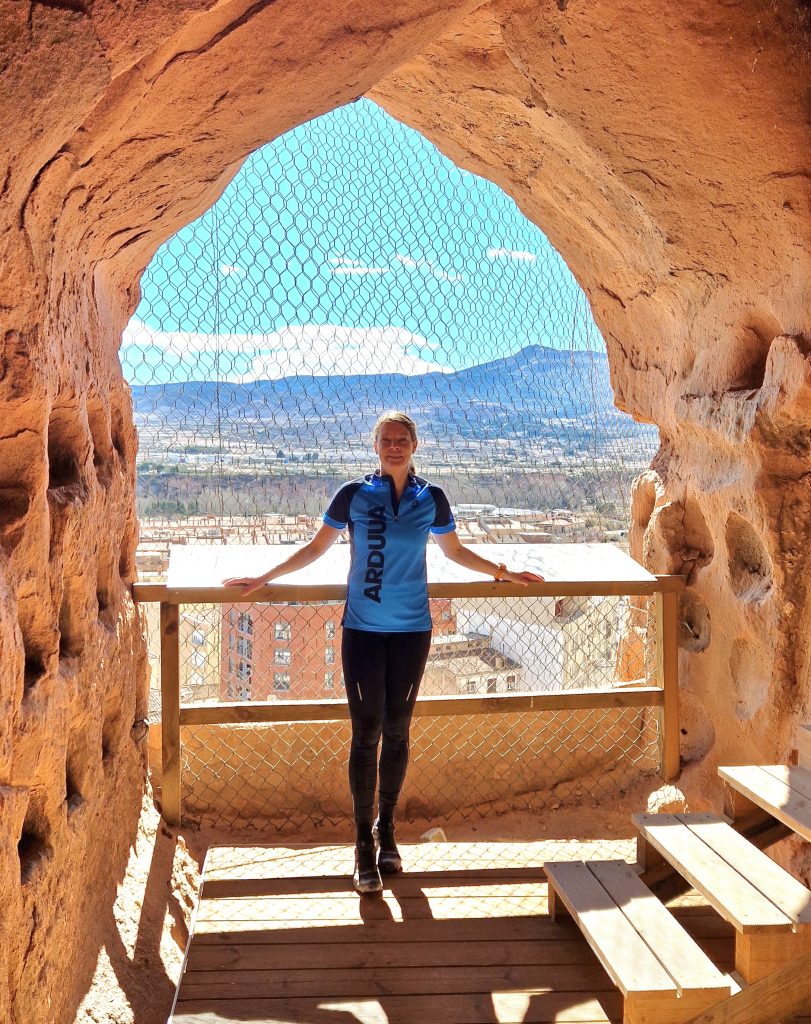 After the caves visit was my free time, and I was very excited to meet with my colleagues at Arduua, Fernando Armisen, and David Garcia (our coaches). It's been a long winter, and more than 9 months ago since we met, all the three of us at the same time.
I was so happy to see them! 🙂
Arduua activity – the day before Race Day
At the bib pick up the Arduua Coaches Fernando Armisén and David Garcia, where arranging a mobility, balance/stability strength test session for the runners who were going to enter the race.
I think that the runners liked it a lot, and that got a great value out of this session.
On the photo below there is a runner about to do the jump test.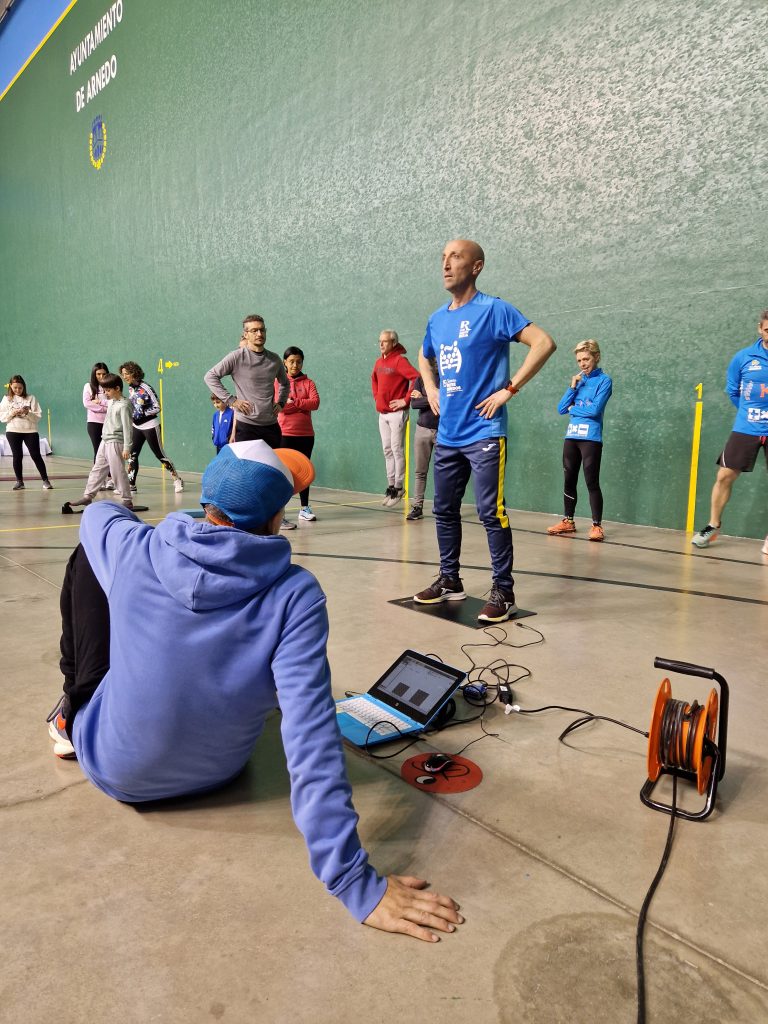 Race Day, Trail Peña Isasa in Arnedo, 12th March
After a very long winter in cold Sweden, it was so nice to finally meet up with the rest of Team Arduua, doing my first race for the season, in this very nice summer weather.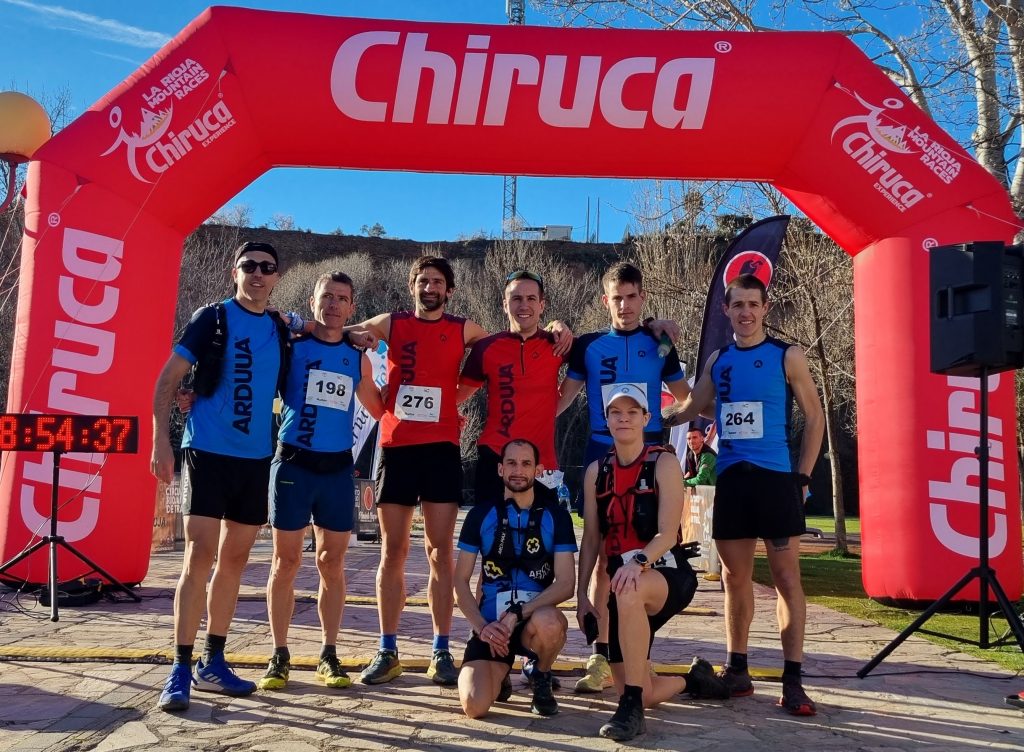 The film team wanted me to stay in the front at the starting line, just to be able to get a good recording. So, I did.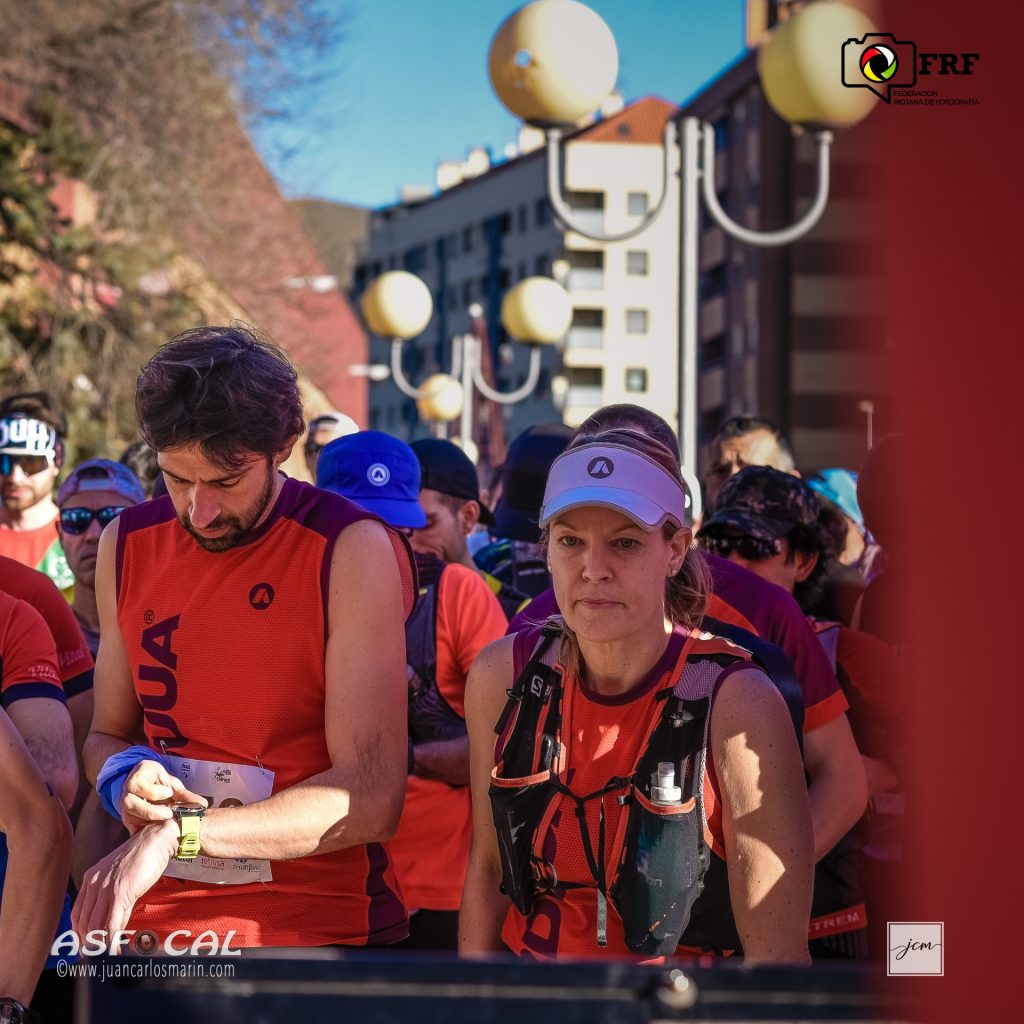 The start was way too fast for me starting together with Alberto, Jaime and the other frontrunners from Arduua. The race started with 3 km fast asphalt, then 3 km fast slightly uphill, and basically, I was completely exhausted before the race even started. After that a very steep 4 km of climb, which is usually my favorite modality.
But not today. I was very tired during that climb because the fast start of the race.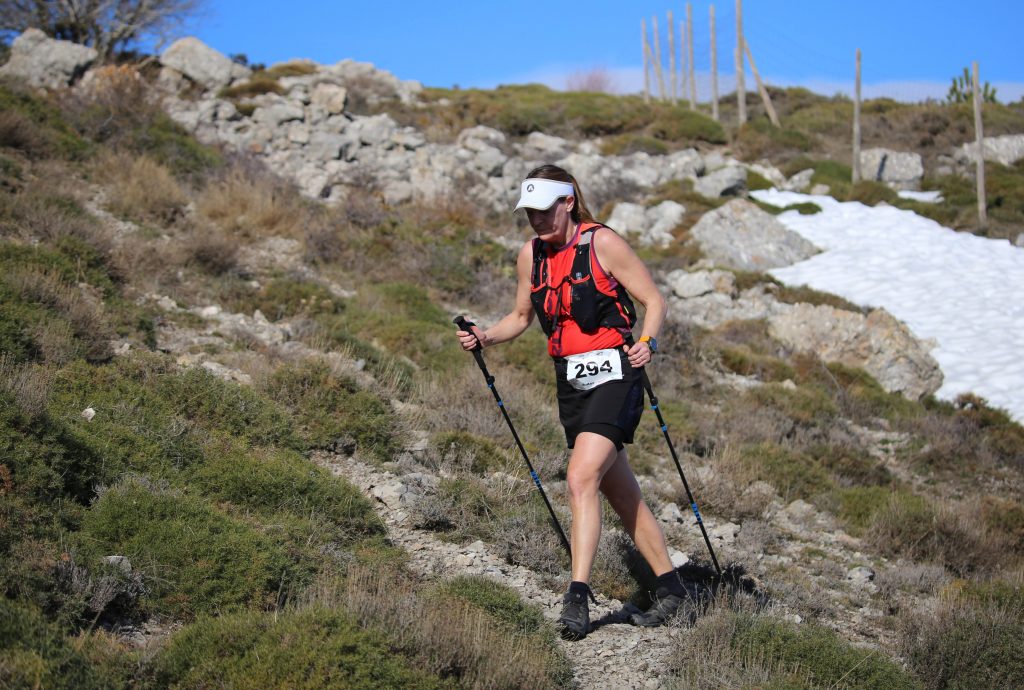 The views from Peña Isasa were magical, and you could see very far over the landscapes of vineyards.
But in a race, not too much time to look at the views. Time for the first downhill.
Downhill is the part of a race which I usually do quite well. But this downhill was quite difficult, and different to others. Almost like a mountain bike downhill track, with many small ups and downs and jumps. During the day it also became very hot, and I almost got dehydrated.
After 30km and 1.350 meters of climb, I finally enter the finish line. Totally exhausted, and very happy, knowing that I had a great day, and gave it all. Exactly as it should be.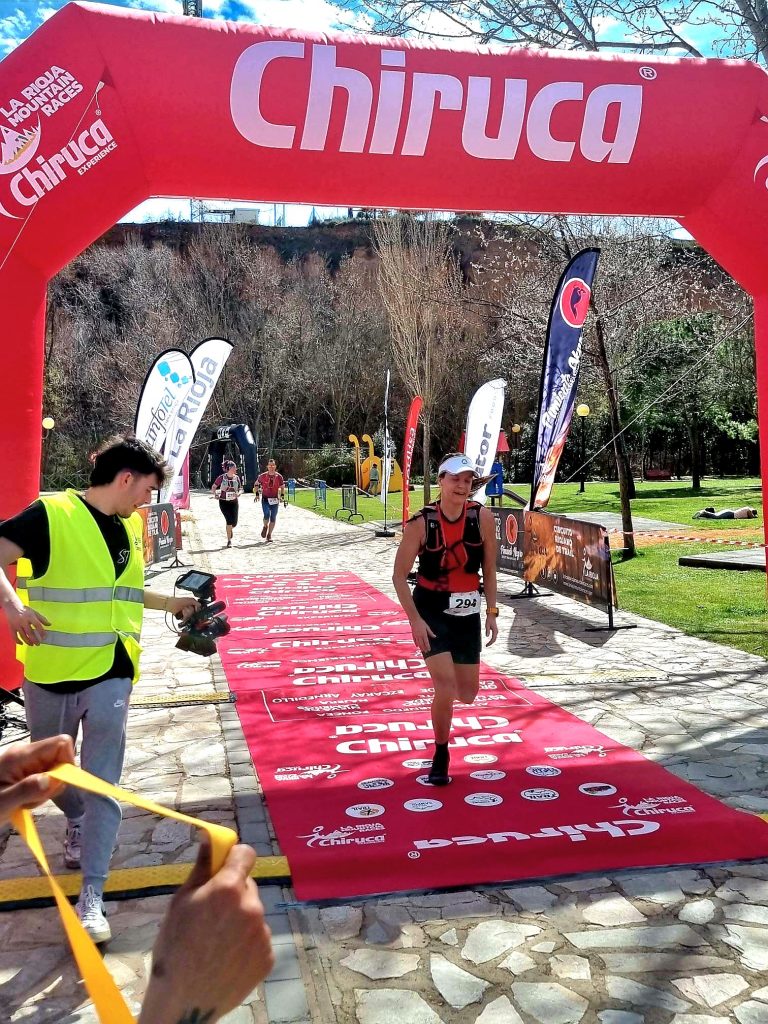 My personal performance wasn't so much to talk about. But Team Arduua did very well, which I'm super happy about.
Alberto won the 30 km race, and the team managed to totally get 2 Gold, 1 Silver and 2 Bronze.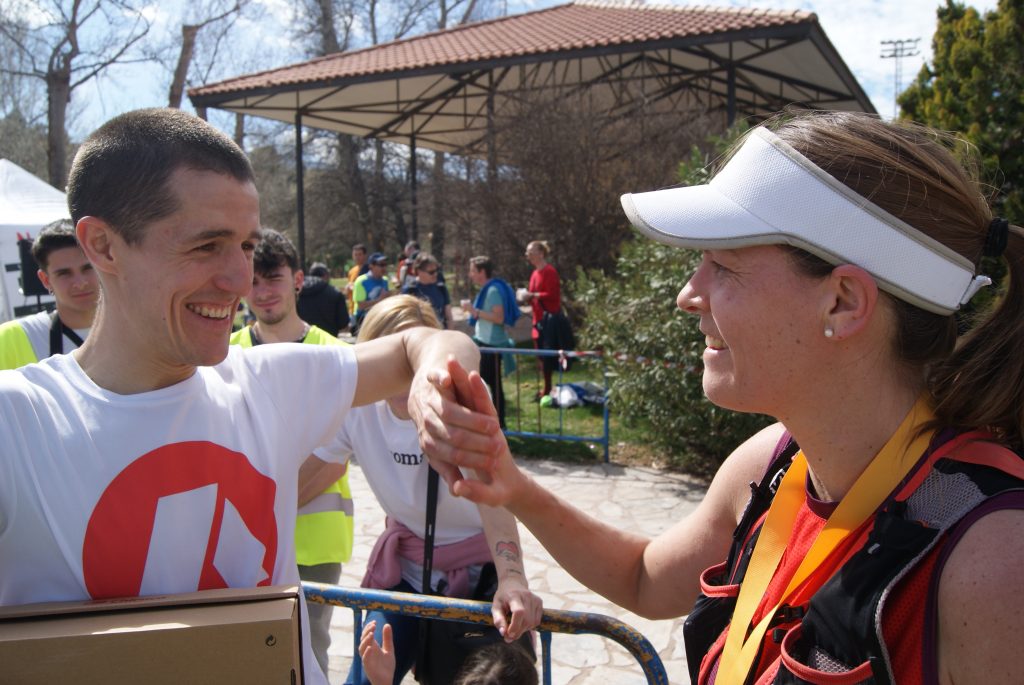 After the race Team Arduua went to the restaurants to enjoy and to celebrate a great race.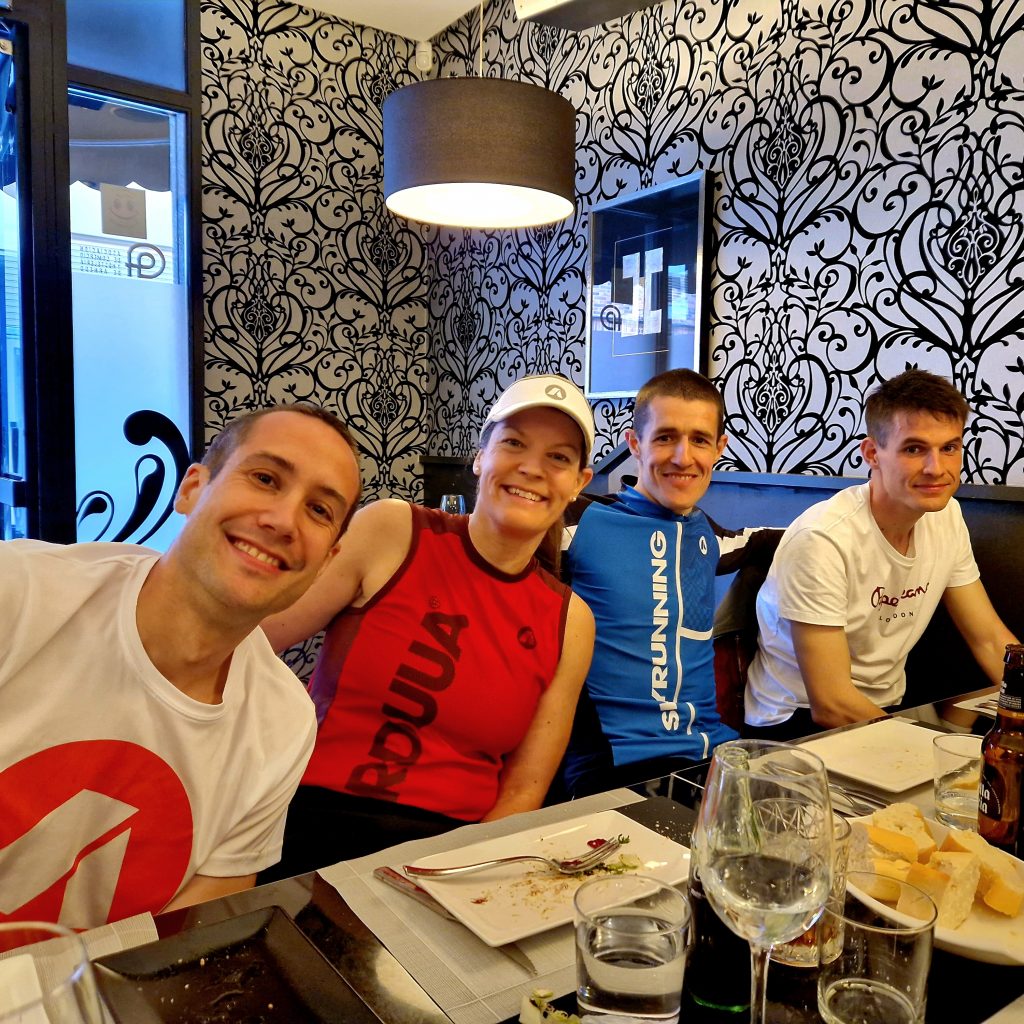 We had a very nice meal together, and then time to rest.
Getting ready for tomorrow, visiting the factory of Chiruca, the main sponsor of the race.
Visiting the factory of Chiruca in Arnedo
Chicruca is a Spanish outdoor brand specialized in hiking boots and footwear. The company is family owned, and was founded 1965 in Arnedo, Rioja.
Today, the company has grown into a mature company, with a highly qualified and specialized production line, a team comprised of 130 people, and it has a production capacity of up to 6,000 pairs a day. It also has the most innovative technologies and equipment, guaranteeing maximum quality in all the production phases.
I love these types of family-owned companies, and I'm very honored that I had the possibility to meet the family owners of the company, and to see what they accomplished over the years.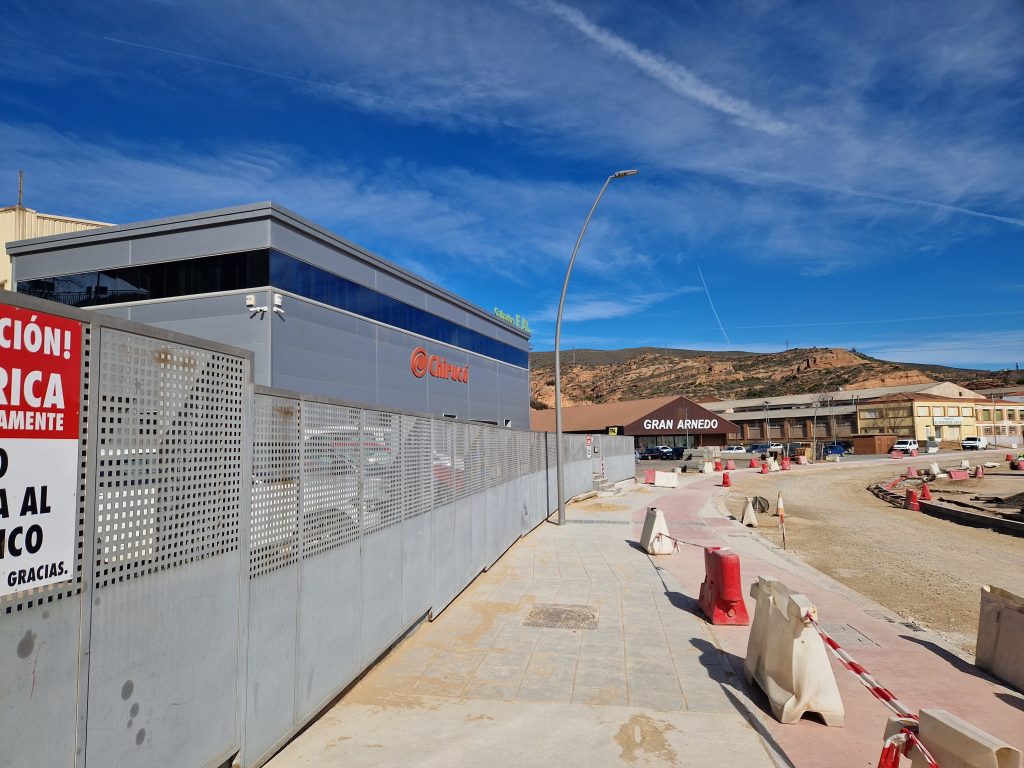 We were given a tour of the factory, learning about the process of making hiking boots.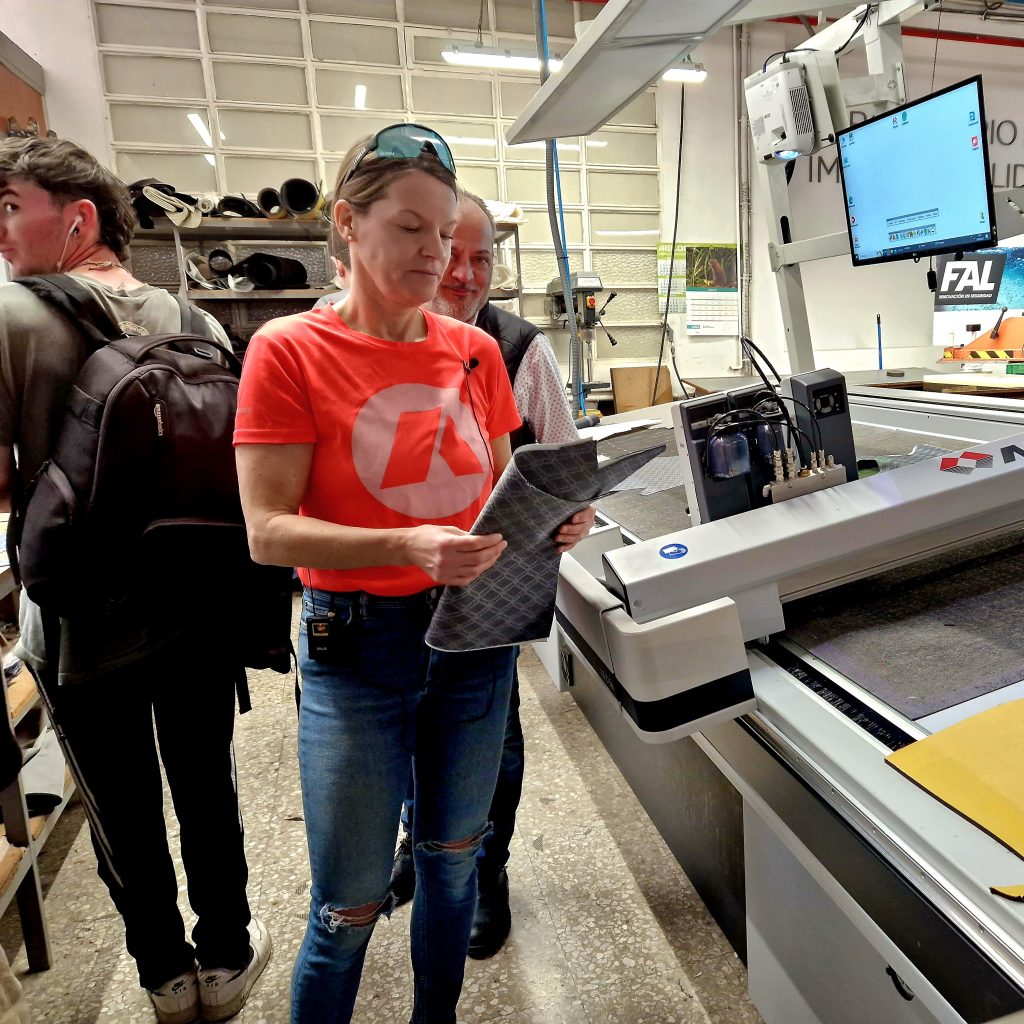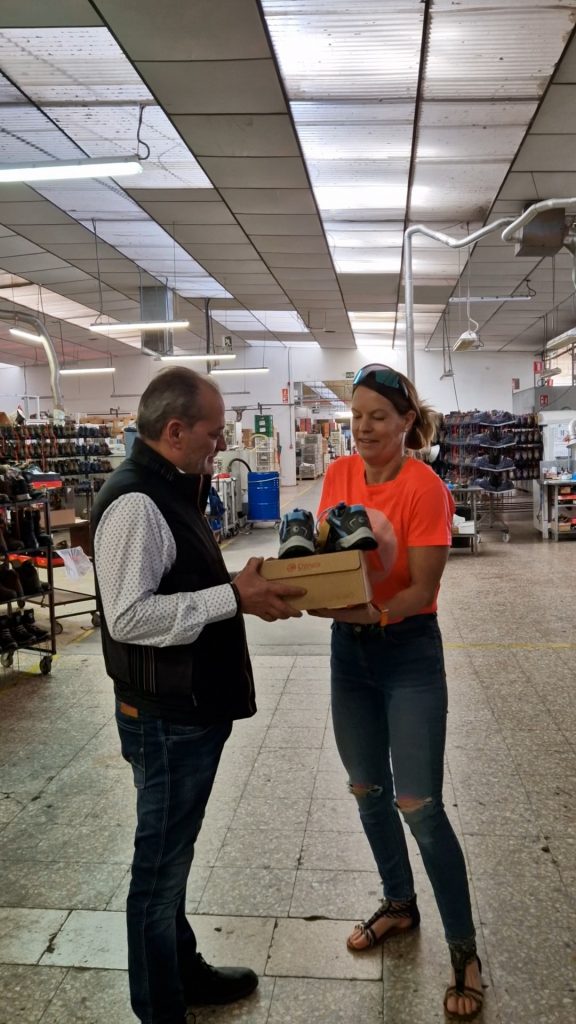 After the tour in the factory, we had a very nice Spanish meal together with the family.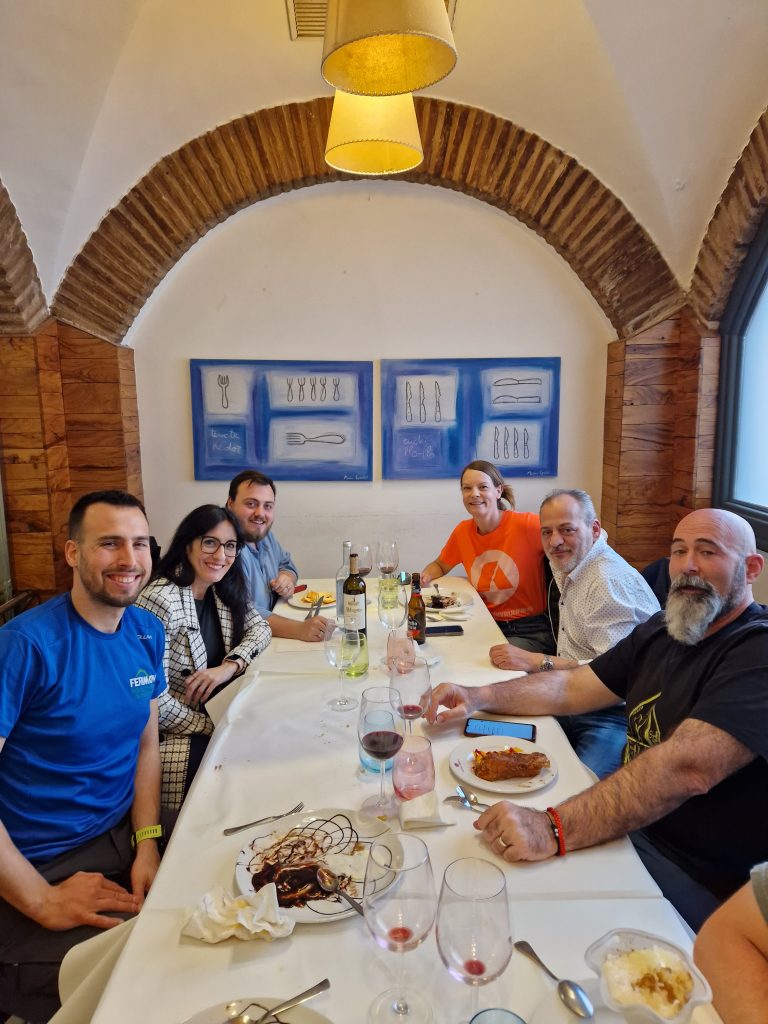 Meeting Daniel from Rioja Mountain Federation
Also, very nice to get a face of Daniel at from Rioja Mountain Federation who joined us for lunch.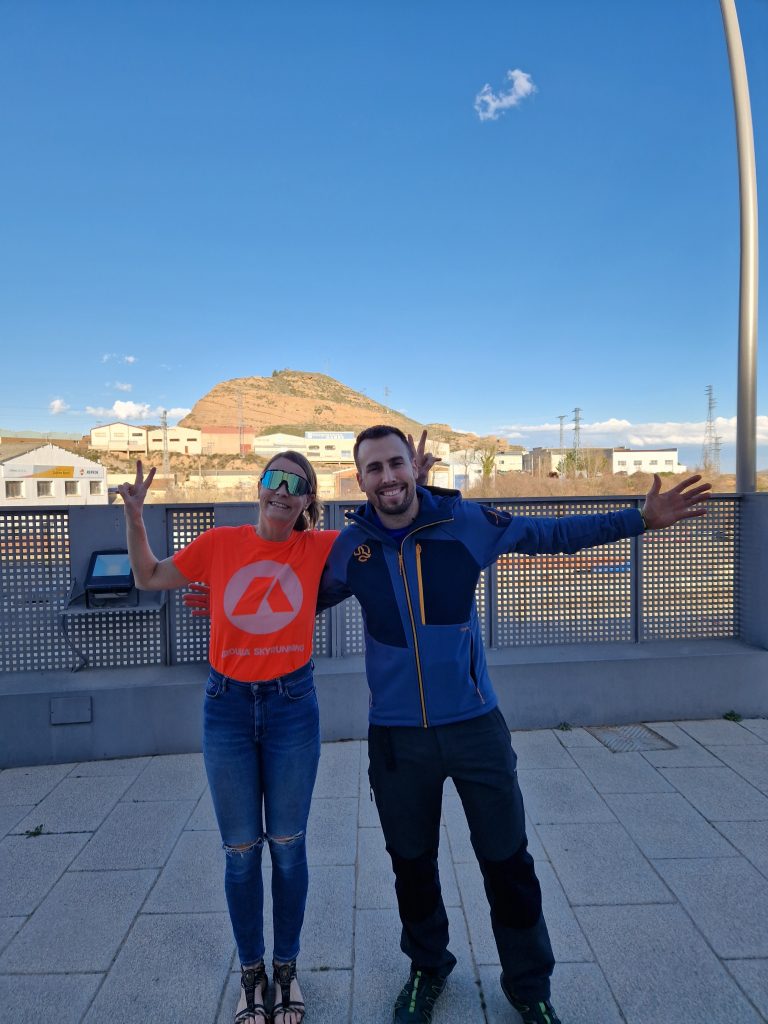 Then time for next visit…
Meeting the council of Arnedo
Very nice meeting with Javier García Ibáñez, the council of Arnedo, discussing the importance of sports events in the village in connection to Trail Peña Isasa.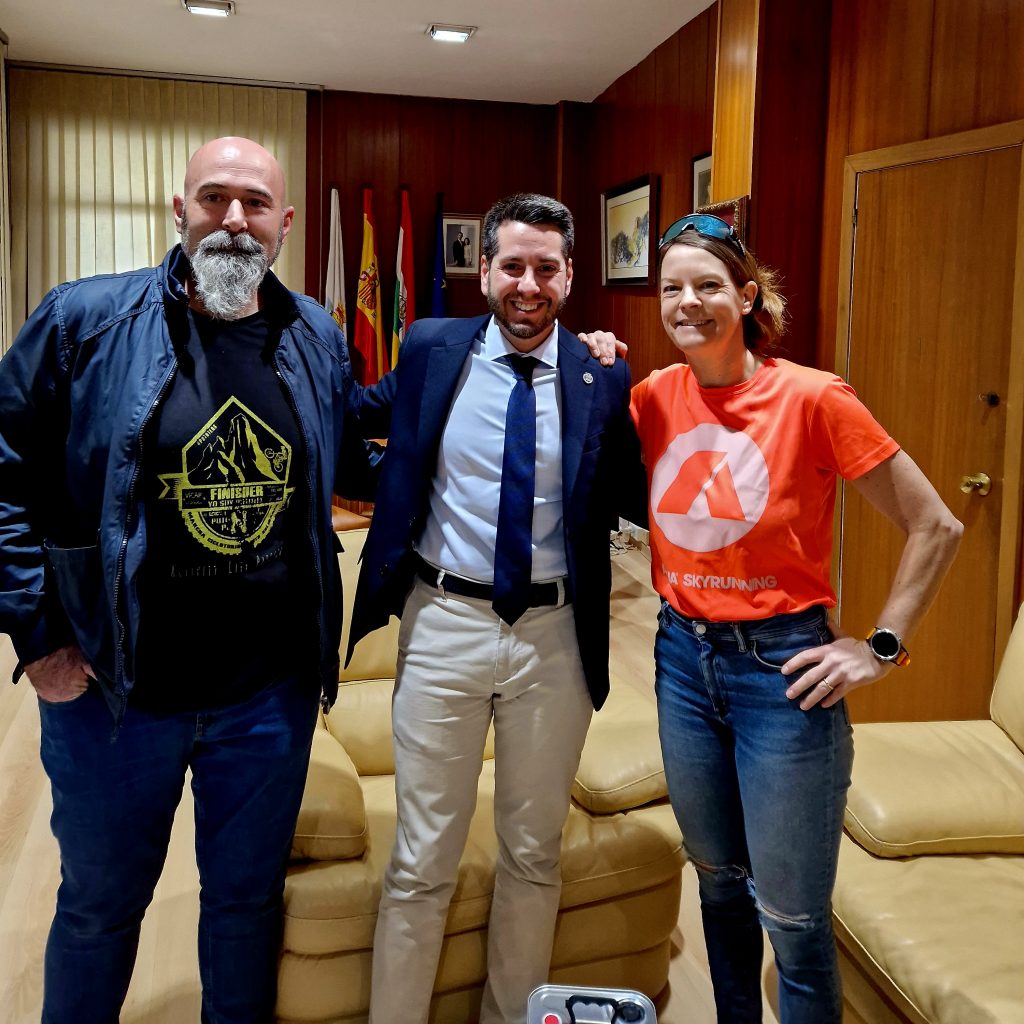 That was the last visit in Arnedo, and next stop on the schedule, was Logroño, the capital of Rioja.
Visiting the AK Museum in Logroño
The AK Museum is aa museum of miniatures and historical evolution of scale modeling and its materials, and this is a great place to visit if you are interested in models.
AK company is one of the sponsors for the La Rioja Mountain Races, and they also have a studio for interviews (which we used).
Very nice to meet the owner of the company, a passionate trail runner, who also did the race Trail Peña Isasa this weekend.
Meeting with Council of Sports and Council of Tourism in Logroño
Later that day we had the opportunity to meet with Eloy Madorrán Castresana, Council of Sports and Ramiro Gil San Sergio, Council of Tourism in Logrogno, also a sponsor of this project.
It was very interesting to learn more about their thinking in how to attract more international trail runners to the region, who will at the same time enjoy their stay in Rioja, staying a couple of more extra days for tourism.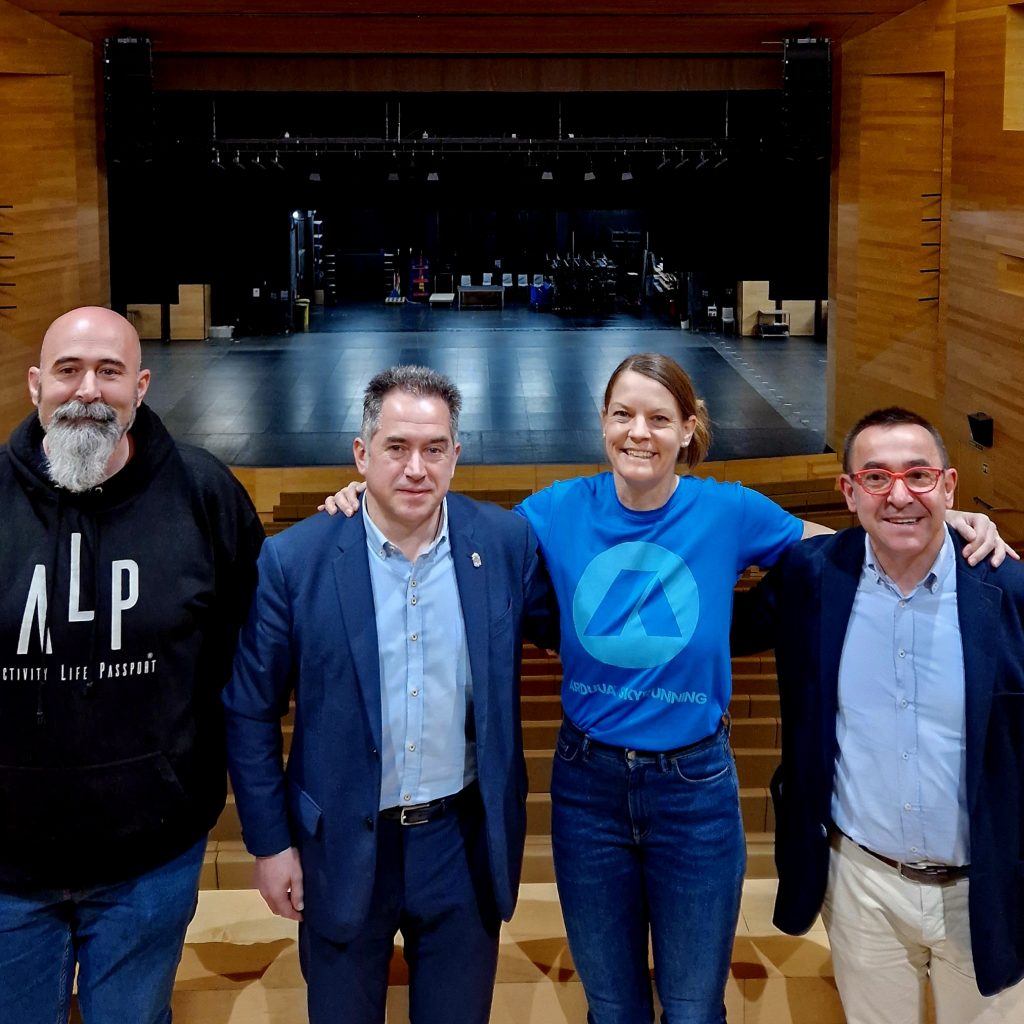 Visiting a local company in Logroño, Pimiento Negro
This is the sponsor of the very nice, customized racing socks they created at La Rioja Mountain races. Very nice to see how everything worked, and to meet the owner of the company.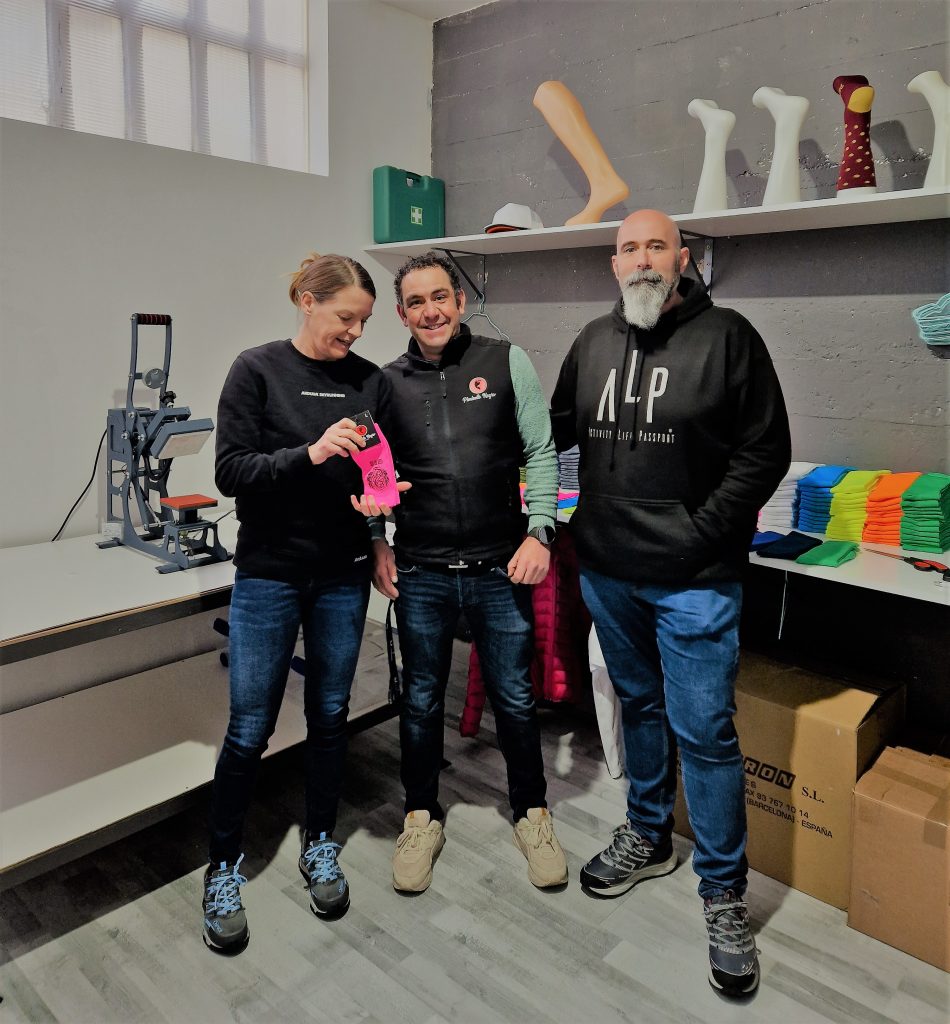 One last run in Logroño
One last run in Logroño before heading back home to Sweden.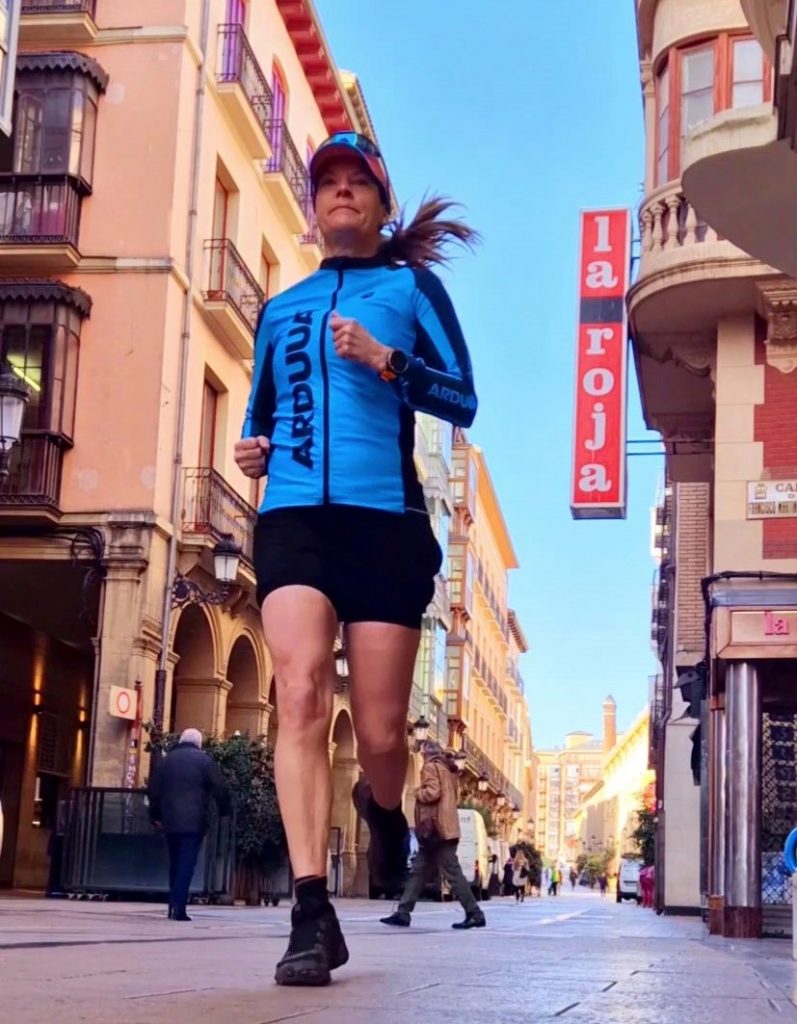 Last day of tourism and recording in Logroño
Last day of tourism in Logroño, Arnau and Luis doing the last recordings.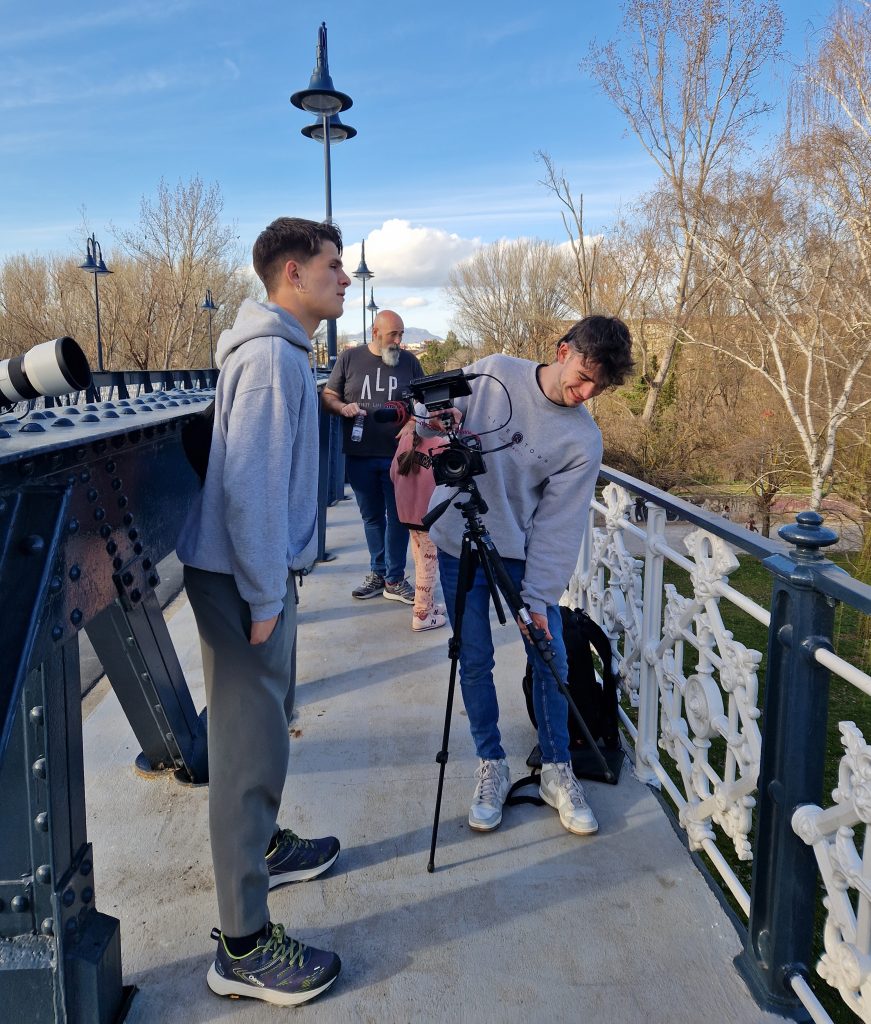 Summary of my stay
So many things in just one week. Heading back to Sweden totally exhausted, but very happy.
This place is amazing. So many things to do, and so many nice people to meet.
What also surprised me was that it was very easy to travel around in Rioja, and all the small villages are very close to each other, sometimes just 30 min by car from one village to another.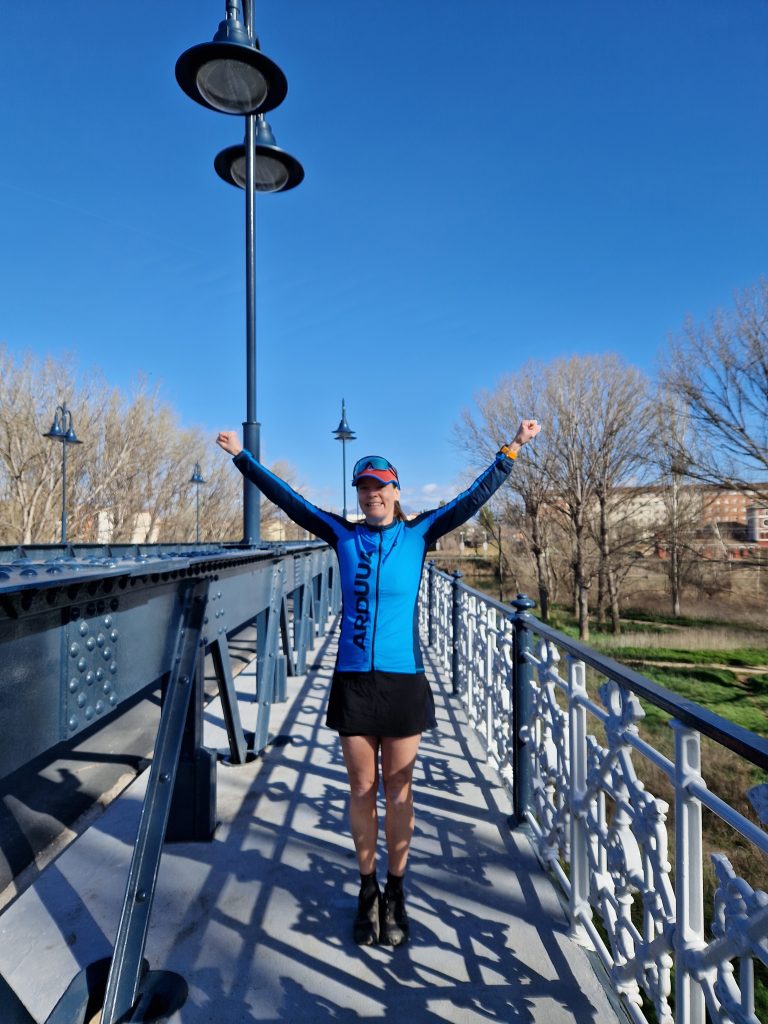 This place, and this type of trip, trail running, participation in one of the races in the circuit, doing some tourism enjoying the Rioja/Spanish culture, is definitely something that I would like to recommend to all my trail running friends.
Thank you so much La Rioja Mountain Races and to all the people that I have met, for your hospitality and kindness.
I will definitely come back for another race! 🙂
/Katinka Nyberg, Arduua Founder
Learn more about Arduua Coaching and How we train..
Like and share this blog post