9 August 2023
From Dream to 100 km Triumph
Imagine the feeling of crossing the finish line in a race you've dreamed about for years. It's something you have to experience yourself.
Meet Michal Rohrböck, an enthusiastic trail runner from Slovakia. At 42, he's a husband, a father of two daughters, and takes care of two dogs and two cats. He's been running for ten years and has quite a history: he's done three road marathons, succeeded in two 24-hour charity races (the longest being 90km/5600D+), conquered numerous skymarathons (with the toughest being 53K/3500D+), and mastered the Vertical Km challenge four times.
In this blog, Michal shares his running journey and how he made his dream of completing a 100 km race a reality.
Blog by Michal Rohrböck, Team Arduua Runner…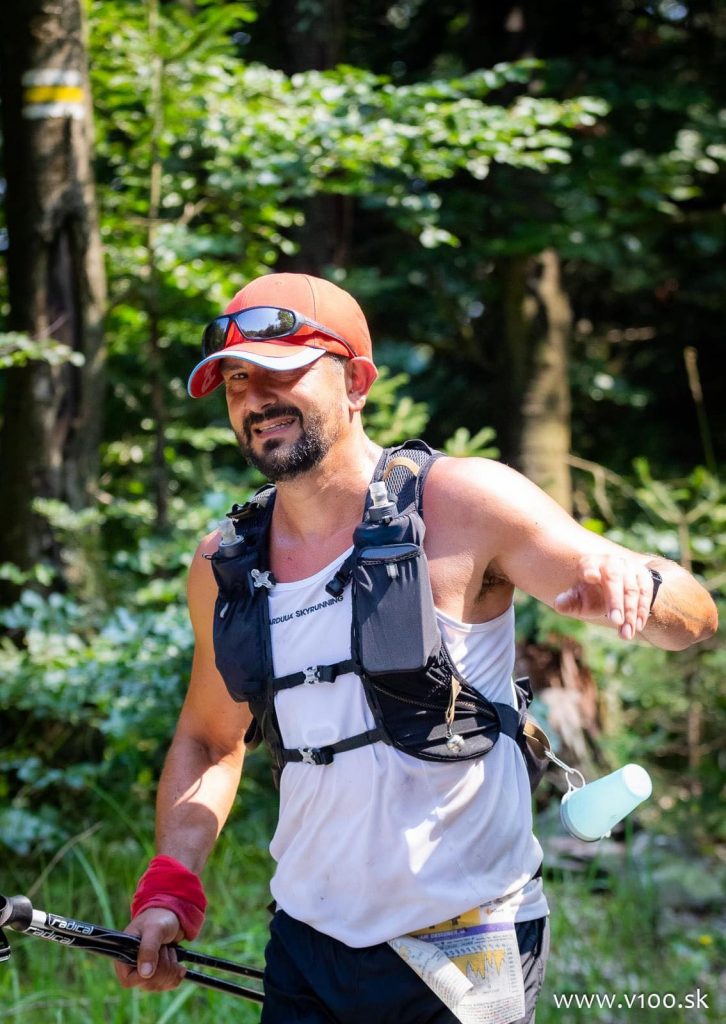 I'll begin with my wife Martina's words from four years ago: "I hope you won't be crazy enough to attempt a 100km race." I promised her I wouldn't do anything that crazy… well, at least until I was fully prepared. My apologies, Darling!
My journey with Arduua began in June 2020 when I participated in the Skyrunner Virtual Challenge. At the same time, I was transitioning from flat terrain to mountains, gaining some experience with shorter mountain races. The dream of completing a 100km race was already brewing, but joining Arduua's training gave me the tools I needed. And so, the incredible journey began.
Now, after over three years of training under Fernando's guidance, my perspective on mountain running has completely transformed. In short, my obsession with mileage turned into a focus on training time, intensity, and personal experience. This shift was pivotal in reaching the finish line of my first 100 km race.
Reflecting on the journey, it was a gradual buildup, piecing together the puzzle until I felt ready to register for my dream race, the "Východniarska stovka." This race winds through the eastern part of Slovakia and is renowned as one of the region's most challenging 100km races, with its 107 km, 5320 D+, in a tough terrain. The idea had been lingering in my mind for about four years, waiting for the right moment to resurface. Around April of this year, I realized I was in strong shape but lacked a clear goal for the rest of the season. The long-dormant idea resurfaced, and with Fernando's approval, preparations began.
The racecourse, meticulously planned by the organizers, traverses pure wilderness, often straying from official tourist paths. Navigational prowess is as crucial as physical endurance, considering the abrupt and unexpected turns. This year's edition was made even more demanding due to heavy storms and persistent rain, resulting in a muddy and treacherous track.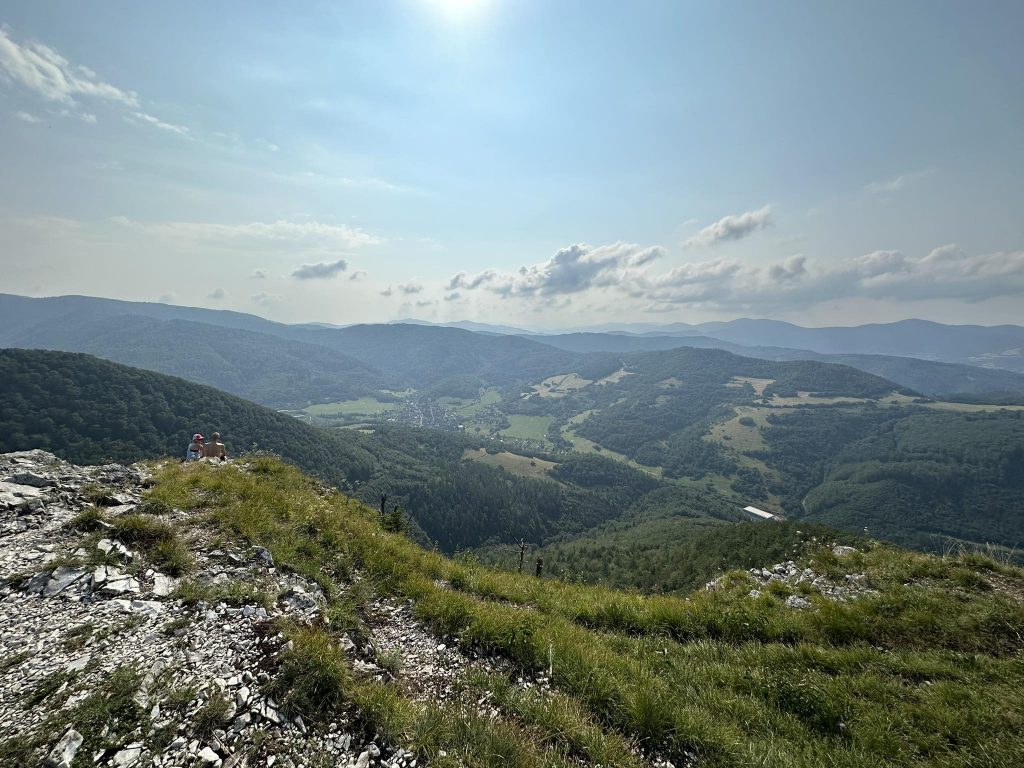 And so, the morning of August 5th, 2023 arrived. Standing on the starting line under a fresh downpour, I braced myself for the challenge ahead. The forecast promised an end to the rain within two hours, followed by sunny skies. In reality, it meant a wet start, eventually giving way to sweat.
From the outset, I aimed to follow my coach's advice and maintain intensity in Zone 1, though it was challenging initially. Perhaps due to excitement, the looming storm, or the steep wall we encountered right from the start. I held onto hope that my heart rate would stabilize over time, which it eventually did a few kilometers in. Sticking to my plan, I set alarms on my watch to remind me to drink every 15 minutes and eat every 30 minutes. While the constant beeping was slightly bothersome, it paid off, ensuring I didn't experience energy depletion during the run. Even my typical quad cramps spared me this time. Everything went astonishingly well until the expected mishap came around the 6 km mark from the finish line.
With my headlamp suddenly dying on me, I was plunged into the darkness of the night forest, leading to several wrong turns and costing me roughly 40 minutes and an additional three kilometers. Despite this setback, I completed the race in 18 hours and 39 minutes, finishing 17th. I would have never dared to dream of a top 20 finish.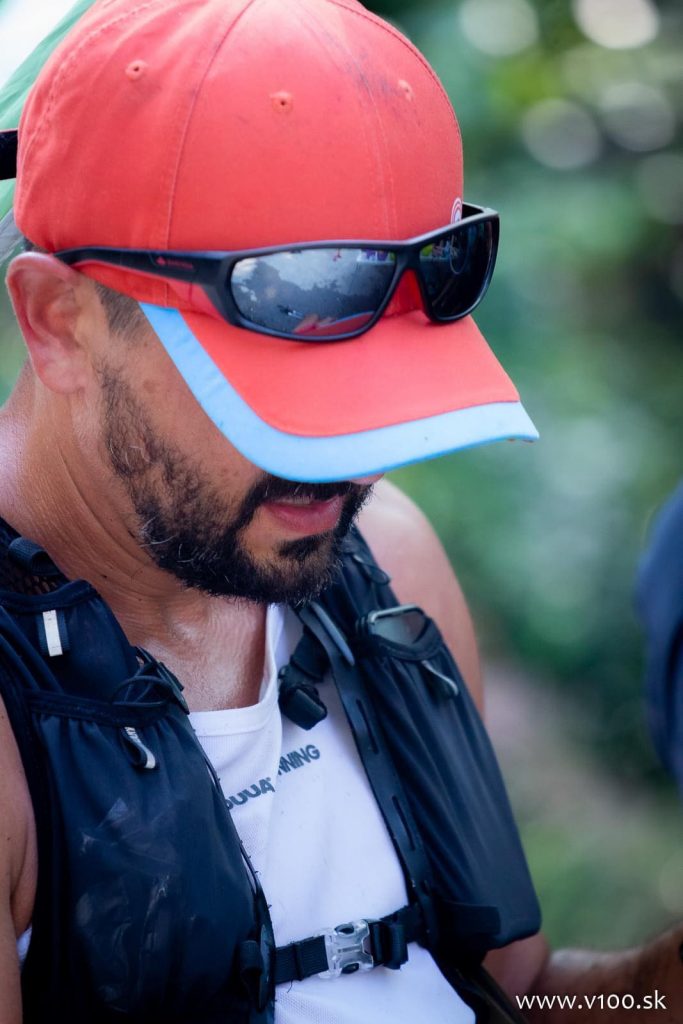 The emotions that wash over you upon crossing the finish line of a race you've dreamt about for years are beyond words. It's an experience you must undergo to truly understand. For me, the most remarkable aspect was the way I achieved it—without enduring significant suffering or encountering major crises, be it physical or mental. Oddly enough, what I consider the most challenging race of my life has become one of the most pleasant ones. This is where the unmistakable influence of Fernando and Team Arduua truly shines.
Currently, a week of recovery lies ahead. With no substantial harm done to myself, I anticipate returning to training soon. Everything I've shared is now a part of history, albeit a pleasing one. Yet, the question looms in my mind: "What's next?"
/Michal, Team Arduua Runner…
Thank you!
Thank you so much Michal for sharing your amazing story with us!
You did a great job on the race and with all the preparations, pushing strong.
Good luck with your next upcoming races!
/Katinka Nyberg, CEO/Founder Arduua
Learn more…
In this article Conquer the Mountains, you can read more about how to train for a mountain marathon or ultra-trail.
If you are interested in Arduua Coaching, getting some help with your training, please read more at our webpage, how to Find your Trail running Training program, or contact katinka.nyberg@arduua.com for more info or questions.
Like and share this blog post