26 September 2023
Conquering Tor des Géants
Embark on an awe-inspiring journey with Alessandro Rostagno as he unveils the unwavering spirit of determination in the world of ultra-trail running concuring Tor des Geants.
This blog unveils the remarkable pursuit of dreams and the quest for personal excellence against the stunning backdrop of the Alps. Alessandro's story unfolds in Torre Pellice, Italy, where it weaves through years of evolving athleticism. From mastering challenging MTB races to conquering the grueling Tor des Géants, his journey is nothing short of an inspiration.
Delve into the universe of ultra-trail running, gain insights into the pivotal roles played by Arduua and Coach Fernando, and learn from the profound life lessons Alessandro has acquired. As the Tor des Géants season reaches its conclusion, join him in reflection on realized dreams and receive heartfelt advice for aspiring runners.
This narrative is more than a testament to human perseverance; it is the extraordinary tale of an everyday man accomplishing the remarkable.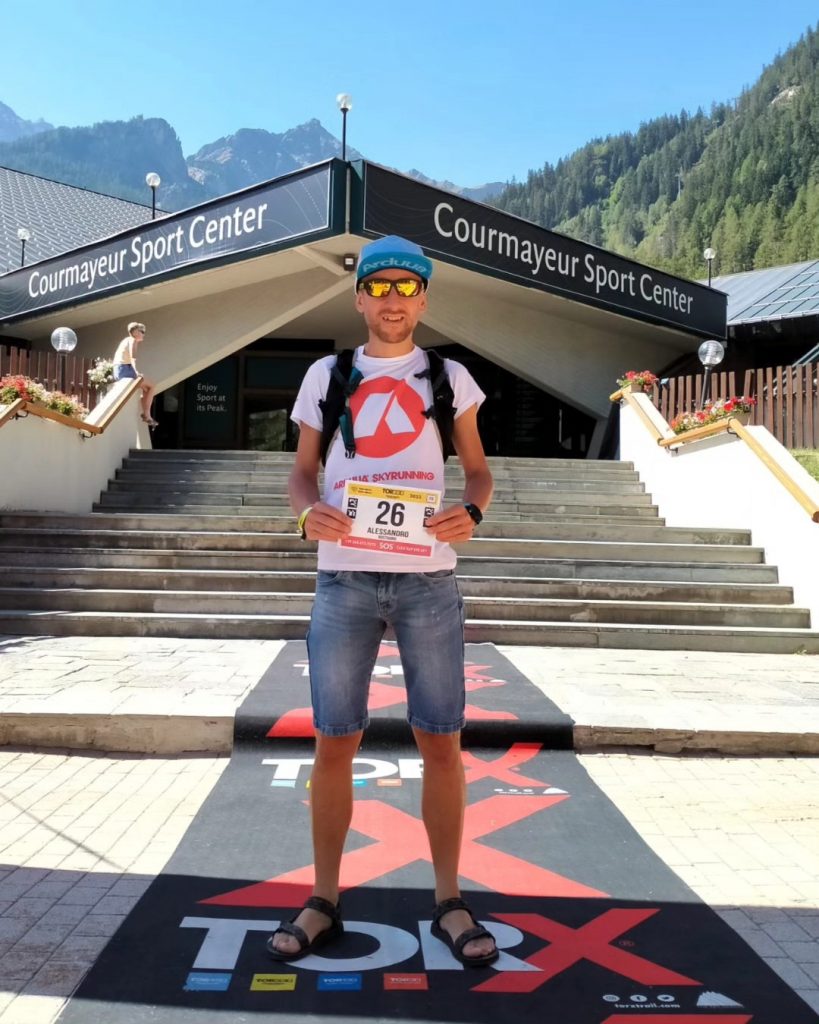 A Transition from Competitive MTB Biker to Very High-Level Trail Runner
Alessandro's sporting journey took flight when he was 21 years old, initiated into the world of competitive sports by his father and his colleagues who recognized his potential. Starting as a high-level mountain biker, he ventured into various challenging MTB races across Europe. From cross-country to enduring races like Sellaronda Hero Dolomites, MB Race, Grand Raid Verbier, and Ultra Raid la Meije, Alessandro pushed the boundaries of endurance. He excelled in stage races, including five editions of the grueling Iron Bike, consistently securing a top-five position. However, as life evolved with the arrival of his daughter Bianca in 2018, Alessandro found it increasingly challenging to dedicate the extensive time required for MTB training.
Exploring the World of Ultra Trail Running
Alessandro's love for outdoor adventures didn't wane. In 2018, he found a new passion – ultra trail running. This sport appealed to him as it allowed an even deeper immersion in the heart of the mountains and a closer connection with nature. It's a fantastic way to de-stress and rediscover inner peace amid breathtaking, often untouched landscapes.
The Birth of a Dream: Tor des Géants
As Alessandro delved deeper into trail running, he stumbled upon iconic races like the UTMB and the Tor des Géants on YouTube. These races were more than just physical challenges; they embodied emotions and experiences he yearned to encounter personally. Transitioning from long-distance MTB to ultra trail running seemed like the natural next step. Yet, it wasn't without its challenges, given the stark differences between the two sports. In 2022, Alessandro initially participated in the Tor des Géants' shorter version, the "Tot Dret," covering the final 140 kilometers of the route. He finished 8th, but at the time, the thought of competing in the full circuit seemed daunting. However, as the months passed and the memories of the grueling experience became less painful and more enchanting, Alessandro's decision to participate in the full Tor des Géants solidified.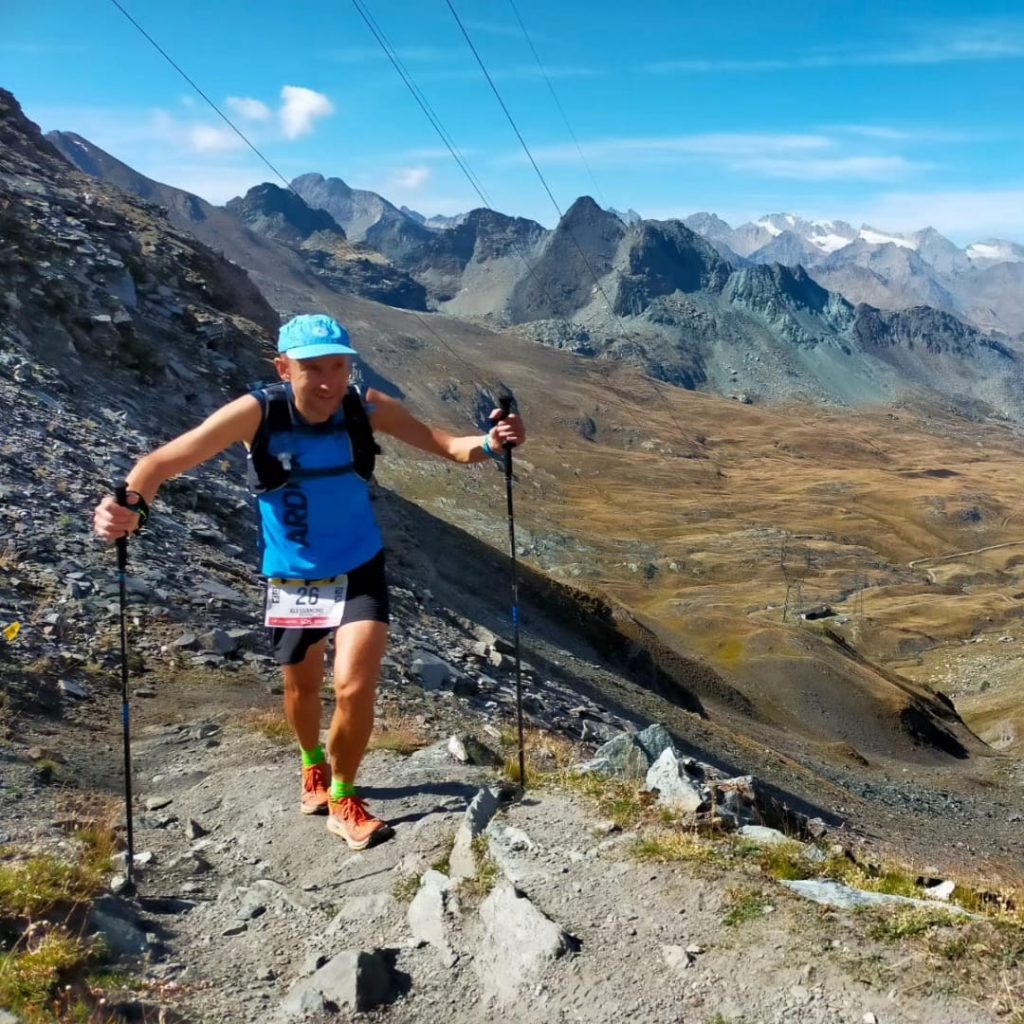 An Evolution of Trail Running
Alessandro's journey into trail running wasn't without hurdles. His body, despite having a strong foundation from years of cycling, had to adapt to the high-impact nature of running. The initial phase was filled with injuries – knee problems, plantar fasciitis, pubalgia, ankle sprains, to name a few. Alessandro couldn't run more than 10 kilometers without experiencing excruciating knee pain. Gradually, his body adapted. In 2019, he managed a maximum of 23 kilometers in a run. The COVID-19 pandemic slowed his activities, but it didn't deter his spirit. In the summer of 2020, he attempted an 80-kilometer race in France. In 2021, he completed his first 100-mile race, the Adamello Ultra Trail, securing a top-10 position. In 2022, Alessandro further solidified his performance with excellent results at the Abbots Way, Lavaredo UltraTrail, and the Tot Dret.
12 Months of Preparation: Tor des Géants and Beyond
Preparing for the Tor des Géants is a delicate balancing act. It requires arriving in September with substantial training volumes, ensuring physical and mental integrity. The race is grueling, and one must not harbor the nausea of fatigue and mountain weariness too early. Alessandro's preparation included training in lowland environments, a deviation from the exhilarating mountainous landscapes, to reignite his passion for the mountains.
Working closely with Arduua Coach Fernando, Alessandro began with lower training volumes compared to the previous year to ensure he didn't overstrain himself too early. His journey included participation in three key races: the Abbots Way in April (120km with 5,300m of ascent), the Trail Verbier St.Bernard by UTMB in July (140km with 9,000m of ascent), and the Royal Ultra Skymarathon (57km with 4,200m of ascent) at the end of July. After the Verbier race, a tibial inflammation forced a two-week rest period, which Alessandro believes was instrumental in rejuvenating him mentally and physically for the final phase of preparation. In the last two weeks, they incorporated tapering to arrive at the starting line feeling fresh. Cross-training on a bicycle played a significant role in increasing training volume without excessive joint strain.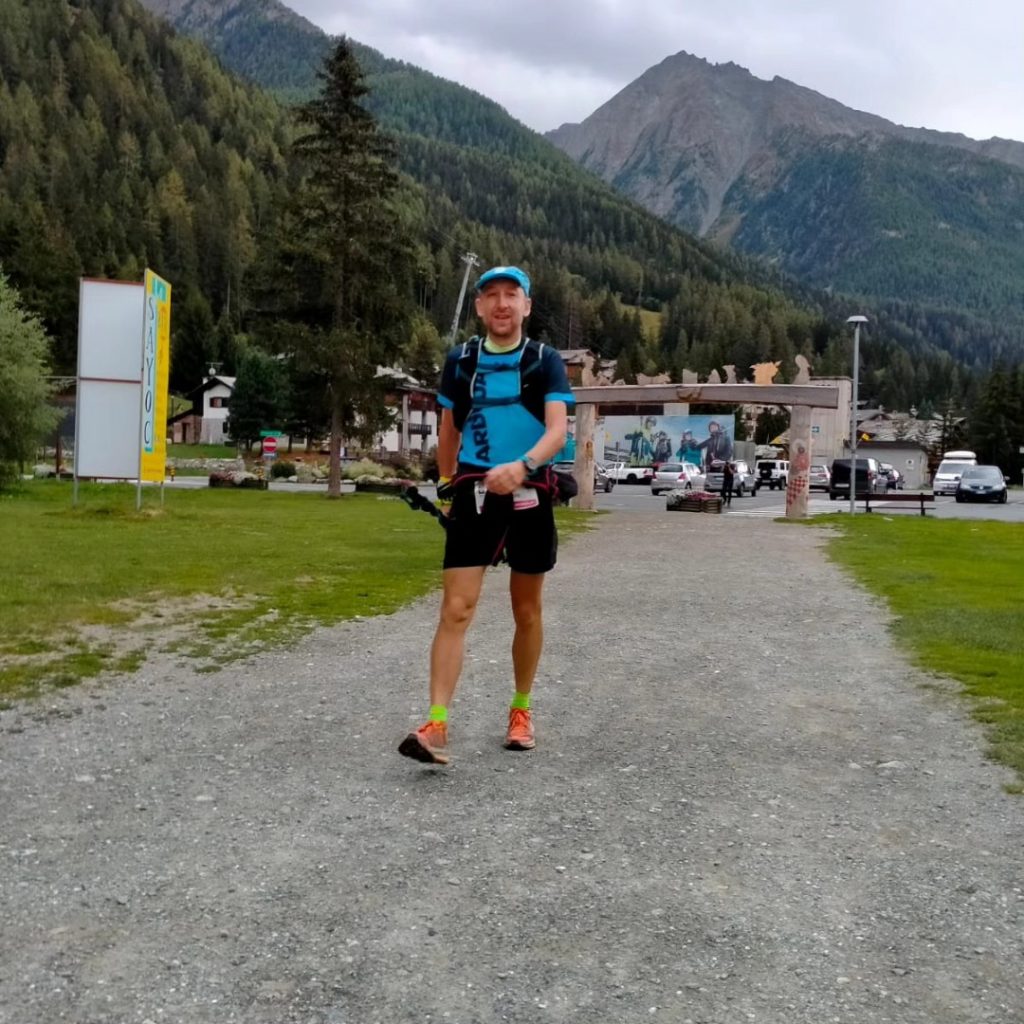 Running the Tor des Géants: An Unforgettable Journey
The Tor des Géants race itself was a remarkable experience. In the Aosta Valley, a unique atmosphere engulfs the region for an entire week. The whole valley comes to a standstill, conversations revolve around the race, and the warmth of the audience, the support of volunteers, and refuge personnel create an unforgettable environment. The initial day of the race was filled with focus on athletic performance, heart rate, not pushing too hard uphill, maintaining a relaxed downhill stride. But Alessandro's mind was still consumed by the competition, making it hard to enjoy the journey; he felt somewhat distant from the adventure. A moderated pace during the early stages helped him breeze through the initial 100 kilometers.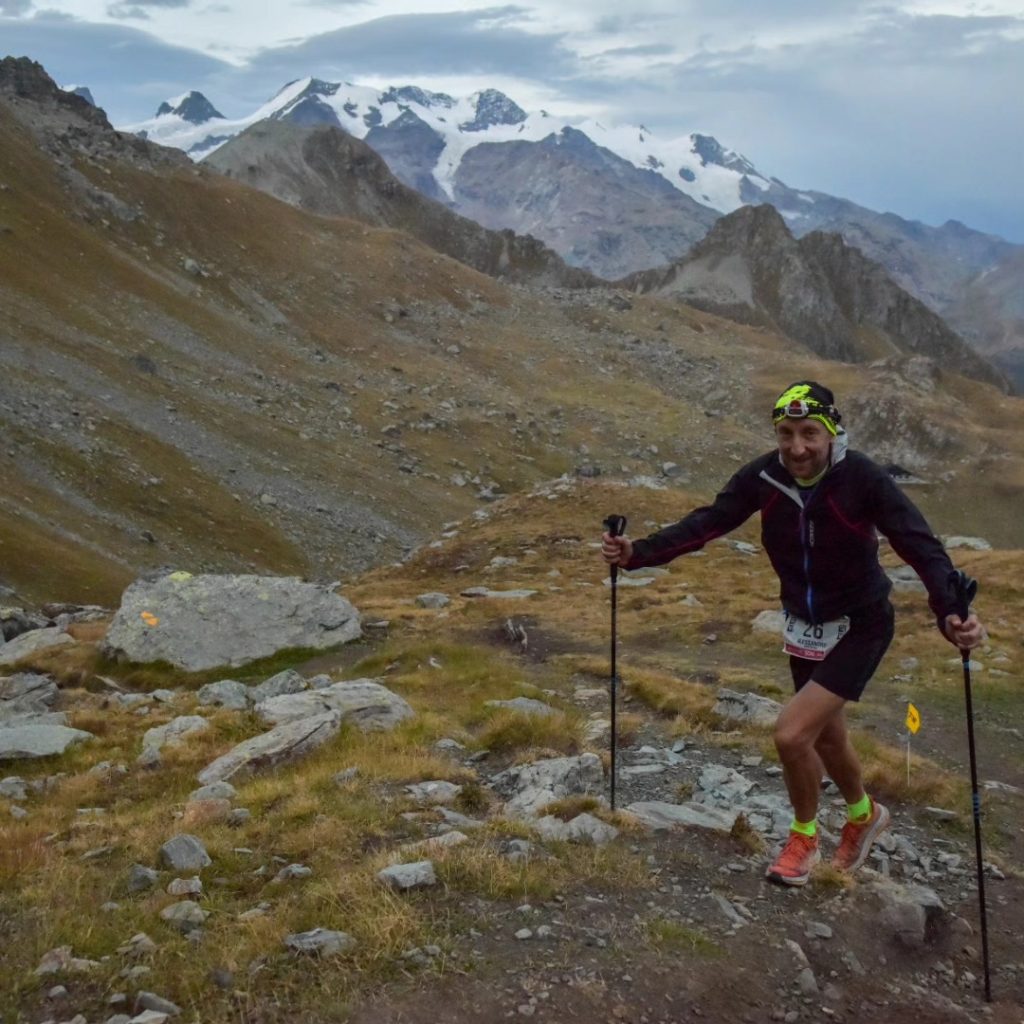 However, from the second day onwards, he started immersing himself in the essence of the Tor des Géants. As often happens in ultra-trail races, the exhaustion releases the mind from superfluous thoughts. The race fades into the background, and you begin to relish the experience and camaraderie with fellow athletes. The second night was demanding, but a caffeine boost rejuvenated muscles and mind.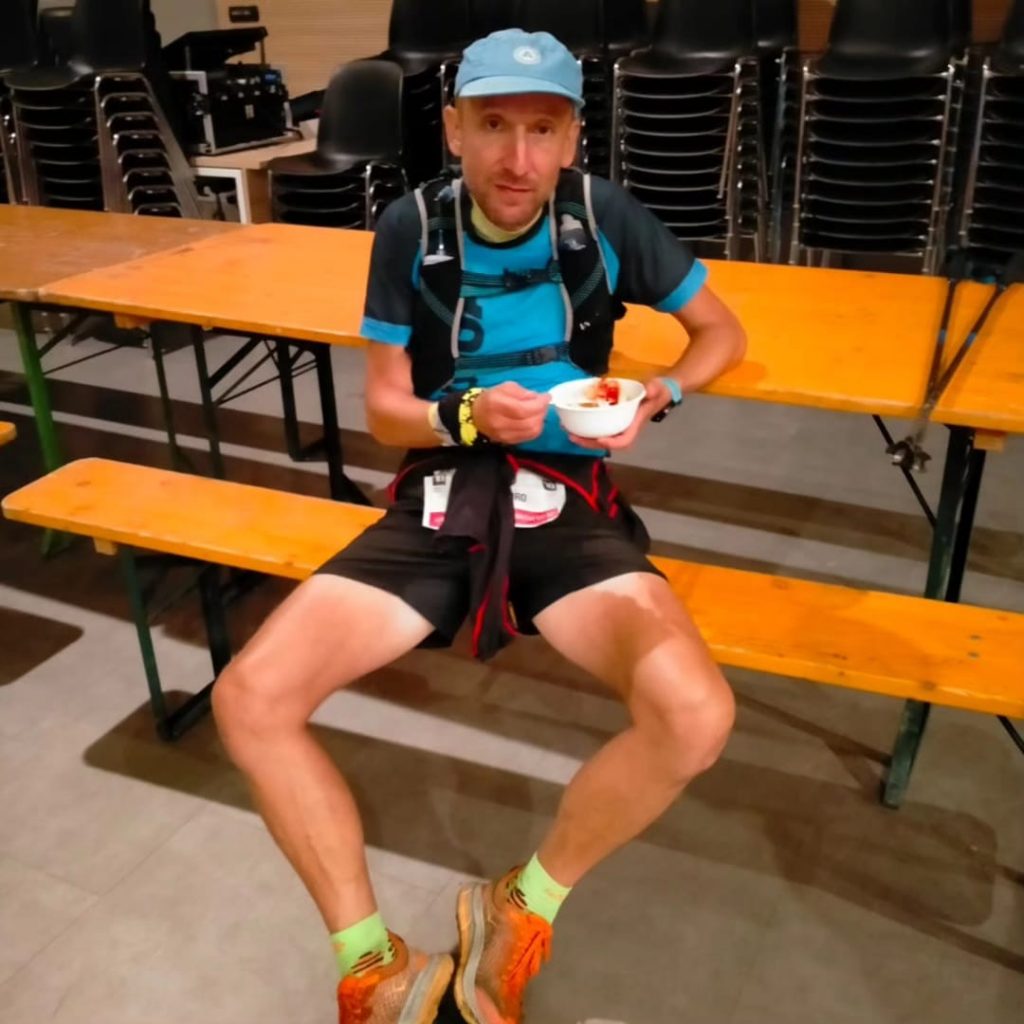 By the third day, Alessandro got into the rhythm of the race. The body relentlessly moved forward, not quickly but not too slowly either. However, sleep deprivation became increasingly challenging to handle after the third night. You need to draw upon all your physical and mental energy to avoid falling and getting injured. Sleeping, when possible, becomes essential, but it was challenging for Alessandro, who had developed painful blisters on his feet, and he managed to sleep only for 45 minutes in four days. By the third night, he could hear competitors talking to themselves at night, loudly encouraging themselves to keep moving. Soon, he found himself doing the same. Sleep-deprived hallucinations became frequent, painting the mountains with imaginary animals and fantastical characters. The fourth day proved to be extremely tough, with nausea, minimal food intake, and even vomiting. Yet, he found hidden reserves of energy within himself.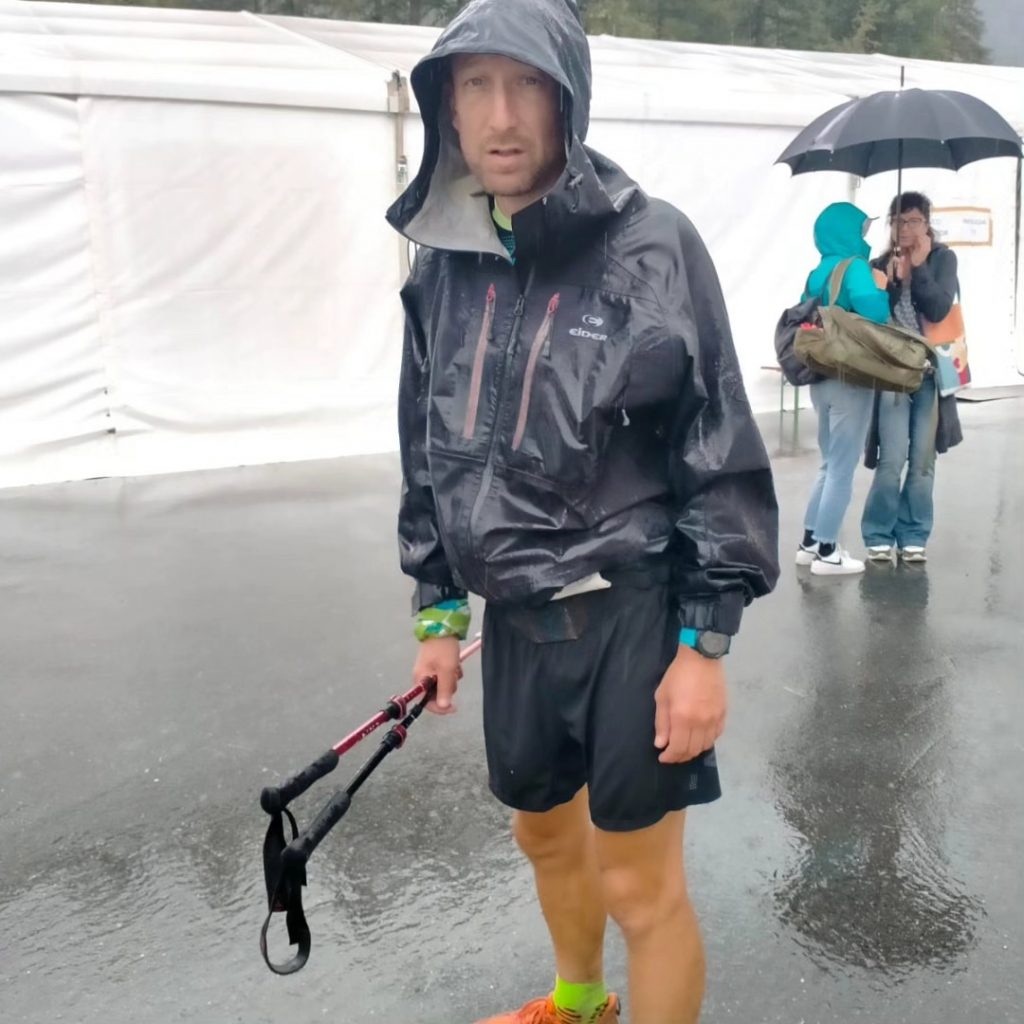 On the final ascent, sleep deprivation took a heavy toll. Alessandro spent a significant portion of this section towards Rifugio Frassati literally sleepwalking. Fortunately, a Frenchwoman he had met in the Tot Dret race joined him. She was a source of motivation, helping Alessandro stay focused as they journeyed together to the finish line. It was an awe-inspiring moment when they both arrived. Alessandro described the race as a significant mental and physical challenge. He had to dig deep within himself to complete this incredible journey. It taught him that even when it seems impossible, giving up should never be an option. There's an incredible reserve of strength within us waiting to be unlocked.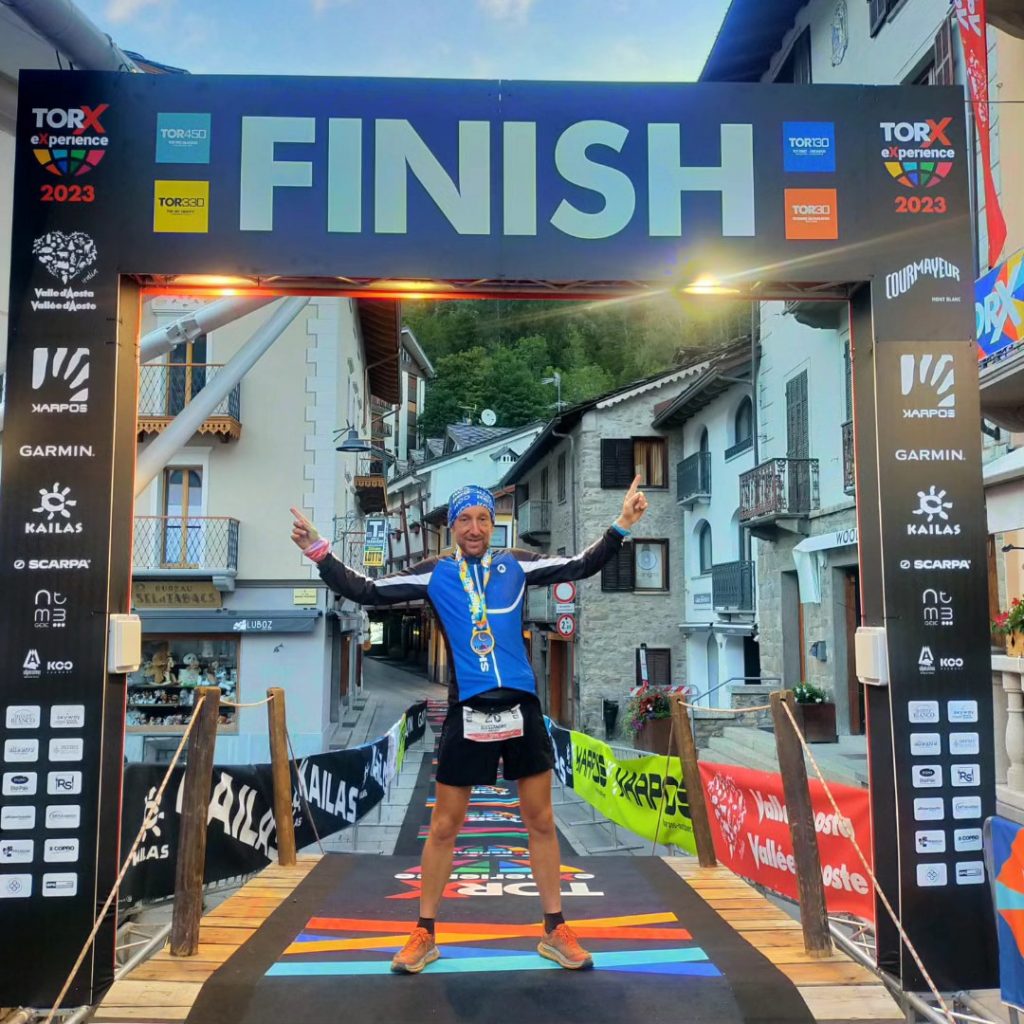 The Role of Arduua and Coach Fernando
Arduua and Coach Fernando played vital roles in Alessandro's journey. They provided guidance in training preparations, planning, and support. Their insights and feedback, post-race and post-training, were instrumental in enhancing Alessandro's performance. After years of collaboration, a deep understanding had developed, allowing them to focus on areas where further improvement was possible.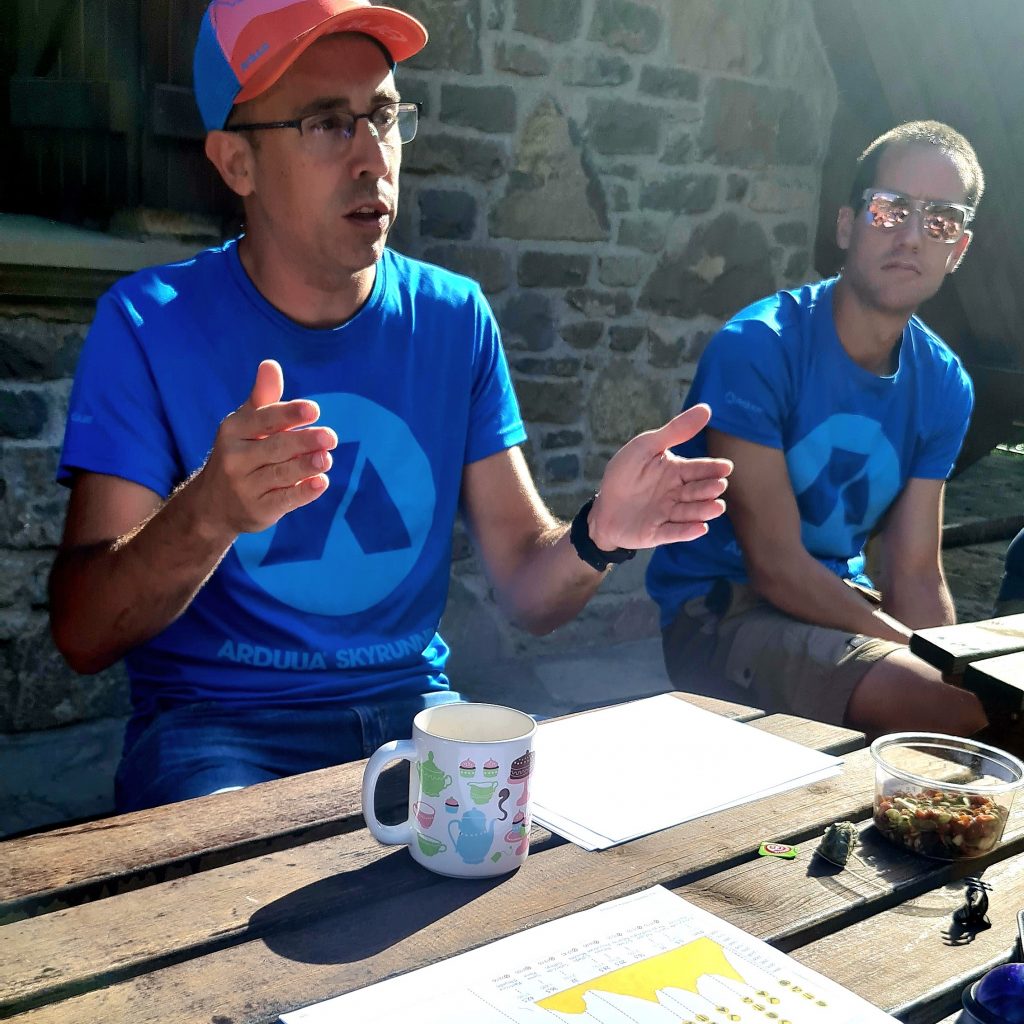 Reflecting on a Dream Fulfilled
As the season concludes and Alessandro celebrates achieving his goals, he feels a sense of serenity and relaxation. He looks back at the hard work and sacrifices made during the season and sees that it has borne fruit. Now, he looks forward to weeks dedicated to family, friends, other hobbies, and recovery.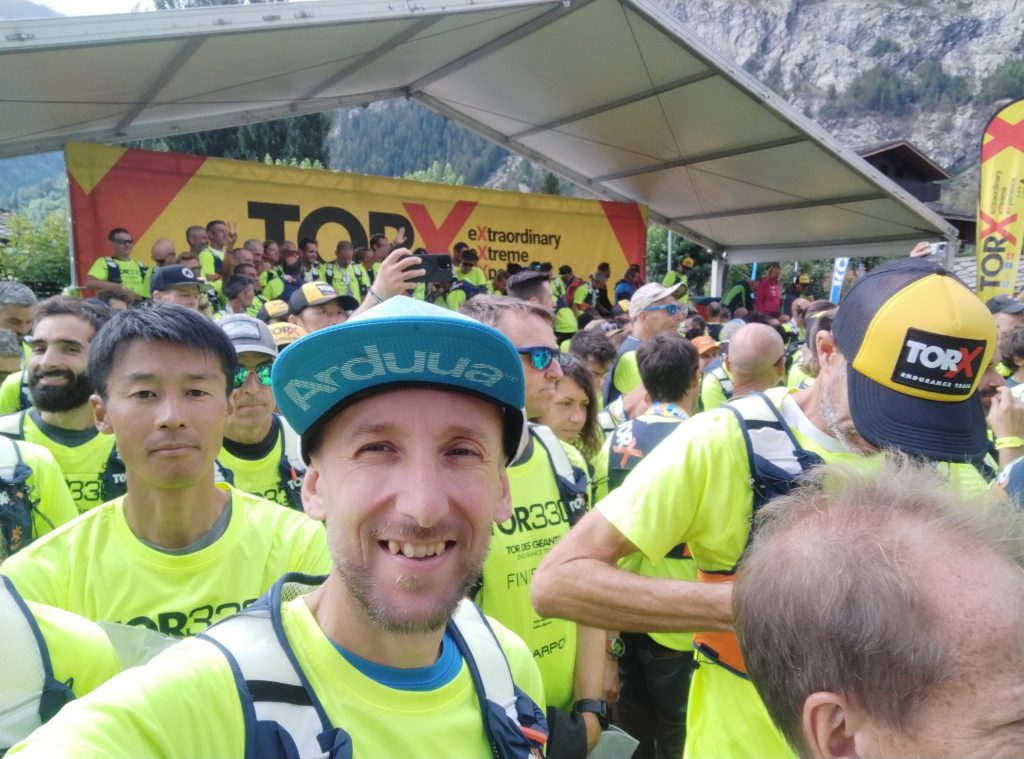 Dreams and Goals Ahead
For the future, Alessandro's sights are set on the UTMB. He hopes that the luck of the draw will be in his favor, having accumulated 8 stones in the lottery. He aspires to experience the beauty and challenge of the UTMB course.
Advice for Aspiring Trail Runners
Alessandro's advice to those considering similar challenges is to arrive prepared, especially mentally. The Tor des Géants is achievable only when starting with physical and mental integrity. Training with a focus on plenty of elevation gain at a slow and steady pace and walking uphill (with training involving at least 100,000 meters of elevation gain) is recommended. Cross-training also plays a significant role in preparation. Alessandro also emphasizes the importance of meticulous planning, such as organizing gear in bags based on clothing types, not days or stages. He advises writing clear labels on each bag, as clarity may not always accompany you. Most importantly, he suggests not dwelling solely on the race. Instead, enjoy the journey alongside fellow competitors, as everything will fall into place.
Final Words and Remarkable Results
Alessandro's message to all is clear: The Tor des Géants is as much a mental challenge as it is an athletic one. It's not impossible; with over 50% of participants finishing, dreaming is free, and surpassing one's limits is always possible.
And now, let's celebrate the amazing results of Alessandro's Tor des Géants journey:
🏃‍♂️ TOR330 – Tor des Géants®
🏔️ Distance: 330km
⛰️ Elevation Gain: 24,000 D+
⏱️ Finish Time: 92 hours
🏆 Overall Placement: 29th
Join us in celebrating this extraordinary triumph and delve deeper into Alessandro's inspirational journey.
/Interview by Katinka Nyberg with Alessandro Rostagno, Team Arduua Athlete Ambassador…
Thank you!
Thank you so much, Alessandro, for sharing your amazing story with us! Your dedication, grit, and triumph are an inspiration to us all. Your incredible journey from high-level MTB biker to a very high-level ultra-trail runner is a testament to what passion, hard work, and the right support can achieve.
You not only excelled in the race but also in your unwavering commitment to preparation and self-discovery. As the trail season concludes, we look forward to your next exciting challenges, and we're hopeful that your dreams of participating in UTMB will come true in the near future.
Wishing you the best of luck on your upcoming races and future endeavors!
Sincerely,
Katinka Nyberg, CEO/Founder Arduua
Learn more…
If you are interested in Arduua Coaching and seeking assistance with your training, please visit our webpage for additional information. For any inquiries or questions, feel free to reach out to Katinka Nyberg at katinka.nyberg@arduua.com.
Like and share this blog post