27 September 2023
The Perfect Race Amidst the Vosges
Just after a rejuvenating summer vacation, Ildar Islamgazin set his sights on an extraordinary race, the L'Infernal Trail de Vosges, nestled in the picturesque Vosges region.
This event, with a 15-year history, is a trail running paradise renowned for its lush forests, rolling hills, and the majestic Vosges Mountains that dominate the landscape. The area offers a haven for outdoor enthusiasts, featuring a myriad of hiking trails and skiing opportunities, allowing one to immerse themselves in the tranquility of nature.
The event itself consists of several races starting from 200 km and ending with kids run (also 130 km, 100 km, 70 km and 15 km). It lasts 4 days and is a major race in trail running in this region.
Ildar selected the medium distance of 30-kilometer. It is a fast pace challenge with a 1200-meter elevation gain, attracting over 800 participants each year. The course winds through hilly landscapes, lush forests, and scenic trails, making it an exhilarating and technically demanding race. With every step of the race, Ildar experiences the beauty of the Vosges firsthand, surrounded by the serenity of nature's wonders.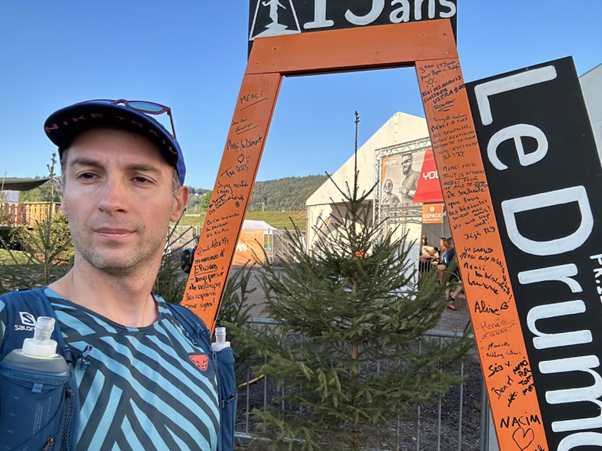 The Race Experience
The race itself was a formidable test of Ildar's newfound skills and endurance. Beginning with a morning filled with the aroma of fresh croissants and excitement in the air, the event gathered around 900 athletes, each eager to conquer the Vosges challenge. The participants quickly established their positions in the first 5 kilometers, navigating the forested race track that provided perfect sun protection.
The first half of the race consisted of rolling hills, which Ildar tackled at an impressive pace. Uphill after uphill, he maintained his position, strategically conserving energy for the downhill sections, where he could make his moves.
As the course entered the second half, it presented two more challenging hills before the finish line. Ildar, determined to save his power for the uphills, unleashed his strength during the downhill stretches, making significant gains and overtaking fellow competitors.
The final uphill was the ultimate test, prompting Ildar to push his limits. Garmin's announcement that there were "No more uphills!" was the signal to accelerate. The forest trail gave way to a final 3 kilometers of concrete, where Ildar gave it his all, passing at least five competitors in the process.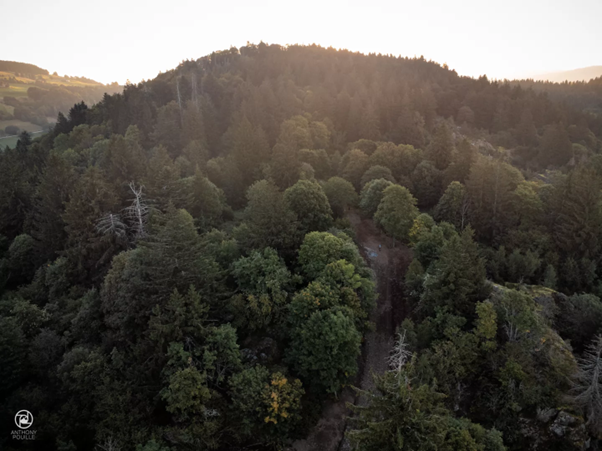 The Remarkable Results
Crossing the finish line, Ildar was rightfully satisfied with his performance. In the Masters category, he secured a commendable 20th position out of more than a hundred participants, placing him in the top 25% overall. While the last kilometers unfolded under the blazing sun, a testament to his enduring spirit, Ildar's progress in running was evident in his exceptional results.
A Journey of Continuous Progress
As Ildar reflects on this race experience, it becomes clear that his journey in the world of trail running has been one of continuous progress and determination. With a full year of Arduua's Online Coaching and Coach David Garcia's guidance, he has evolved into a dedicated and skilled trail runner. Combination of the running exercise and selected muscle reinforcements provides a major advantage in the uphills and downhills. Result of Ildar shows that the training approach was selected correctly and creates a difference in the demanding parts of the race.
While the Infernal Trail de Vosges is but one chapter in his running story, it serves as a significant milestone in his pursuit of excellence.
Celebrating Progress with Arduua
Ildar's commitment and growth in the world of trail running echo the principles of Arduua. We are proud to have been part of his journey, witnessing his remarkable progress, and eagerly anticipating the extraordinary achievements that lie ahead. Dive into Ildar's world of trail running, where he pushes hard, improves step by step, and successfully tackles the challenges the sport offers, all while under the expert guidance of Coach David Garcia through Arduua's Online Coaching program. As far as we know plans of Ildar for the next year, it will be much more exciting and demanding.
Congratulations, Ildar, on your exceptional race performance, and here's to the races yet to come!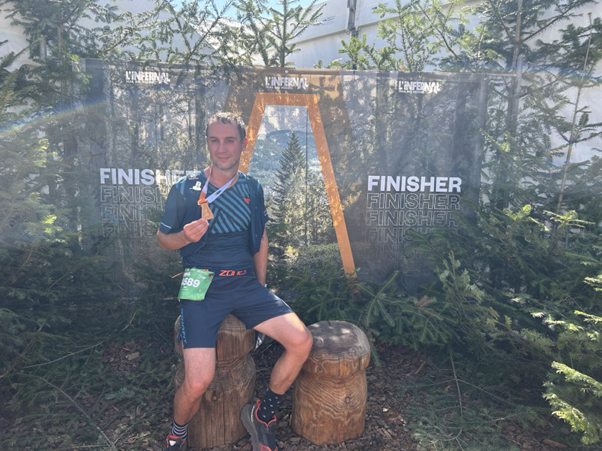 Thank you!
Thank you so much, Ildar, for sharing your amazing running journey with us! Your dedication, passion and joy are an inspiration to us all.
Wishing you the best of luck on your upcoming races and future endeavors!
Sincerely,
Katinka Nyberg, CEO/Founder Arduua
Learn more…
If you are interested in Arduua Coaching and seeking assistance with your training, please visit our webpage for additional information. For any inquiries or questions, feel free to reach out to Katinka Nyberg at katinka.nyberg@arduua.com.
Like and share this blog post