How to: sync Trainingpeaks
A guide how to synchronize your Trainingpeaks account to your training watch, and how to add your coach.
How to create an account in Trainingpeaks and synchronize your watch
Create a free athlete account in  https://www.trainingpeaks.com/. (Make sure to pick the freeware version)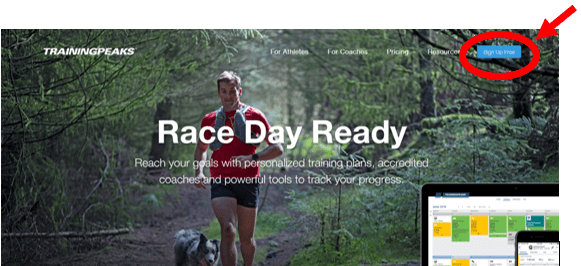 Within your account, go to calendar>>upload>>learn more>>.

Select your brand of running watch and using the login details (username and password) of your watch account you will be able to connect your watch to Trainingpeaks.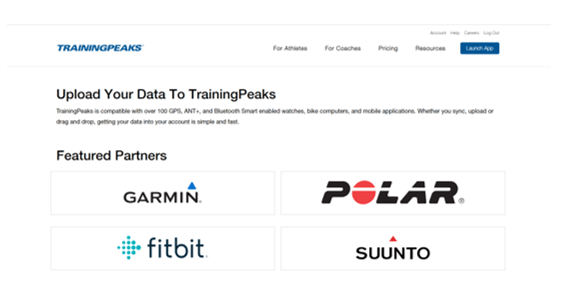 You can also select to synchronize all of your past activities to your Trainingpeaks account:

Once connected all of your workouts will be uploaded to Trainingpeaks every time you synchronize your watch.
How to connect your Trainingpeaks account with your coach
Within your account, go to your "username">>settings.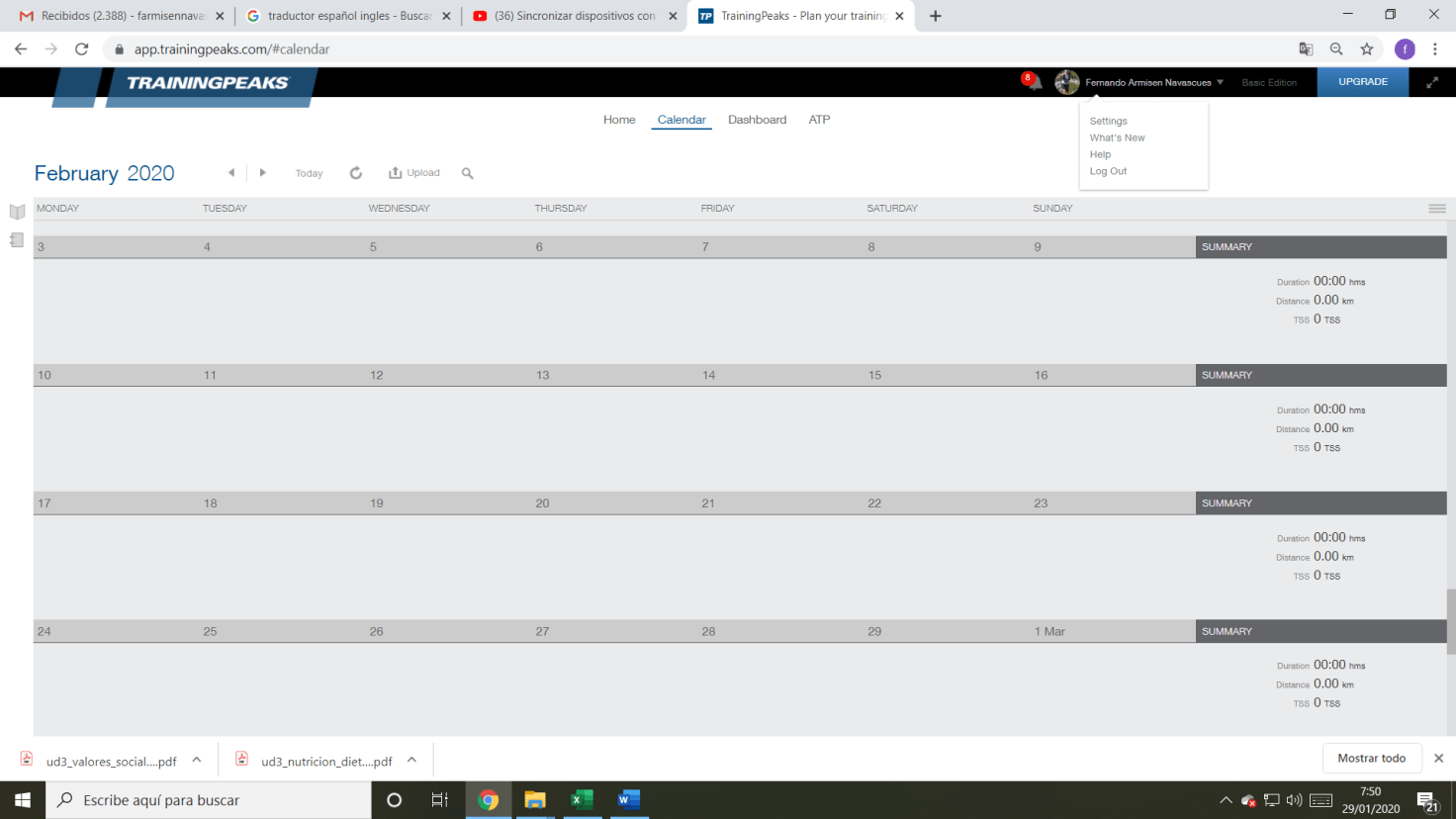 In settings, go to coaches and write the email address of Arduua head coach coach (fernando.armisen@arduua.com) in the space enabled, and select "add".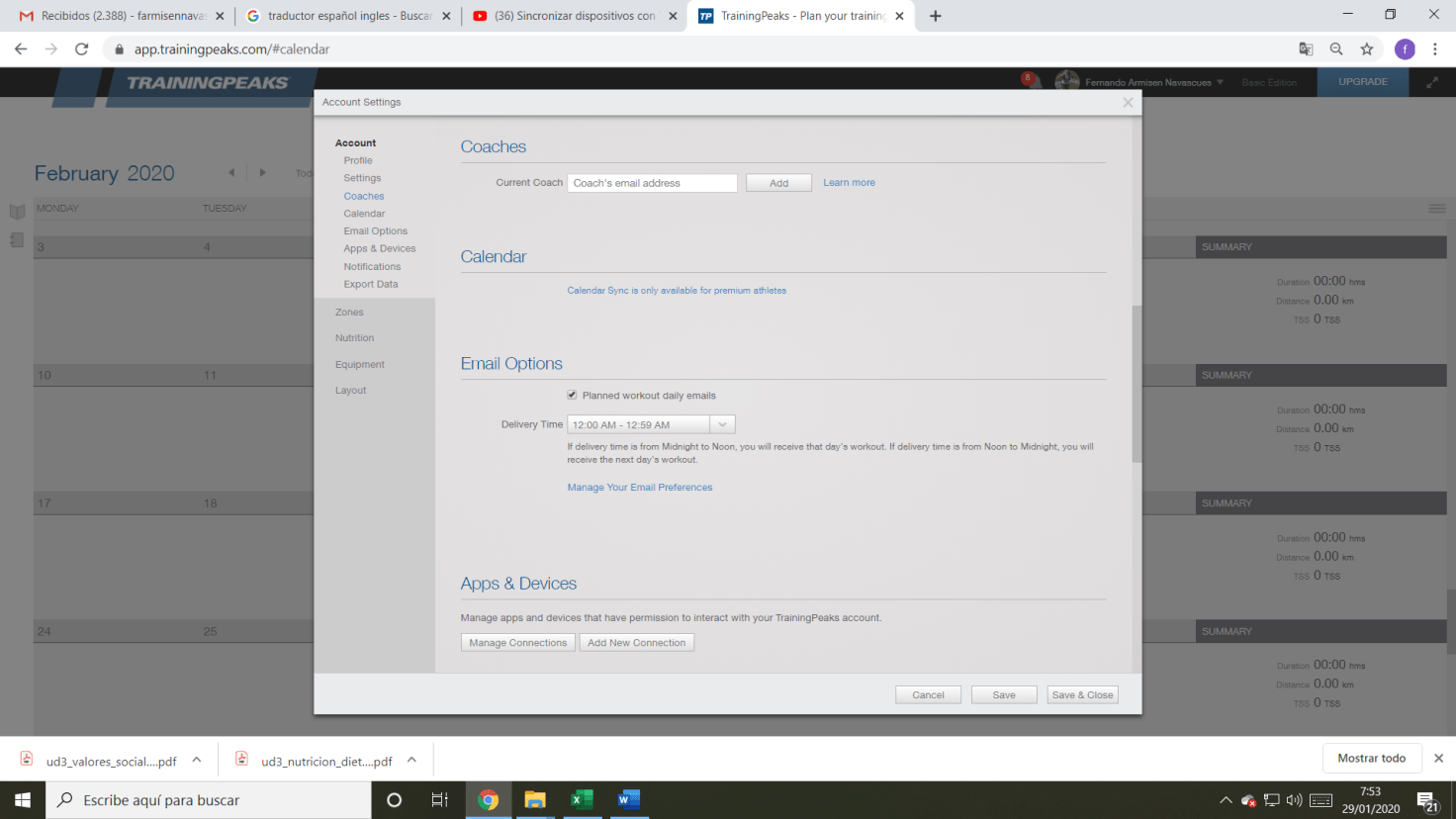 Once you have done this, your coach will receive a request from you, and he will be able to programme and analyse all your trainings.
You can also download the Trainingpeaks app to your phone.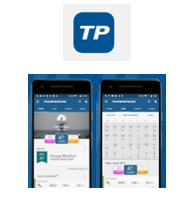 Support pages
How to: use Trainingpeaks with your coach
Why we train differently for Skyrunning